We talked a bit about the magazine cover indicator Wednesday night. I don't think Ken Heebner on the cover of Fortune is not a great example.
How is this June 1, 1962 Time Magazine issue?  Perhaps this is a more significant example of the Magazine cover indicator?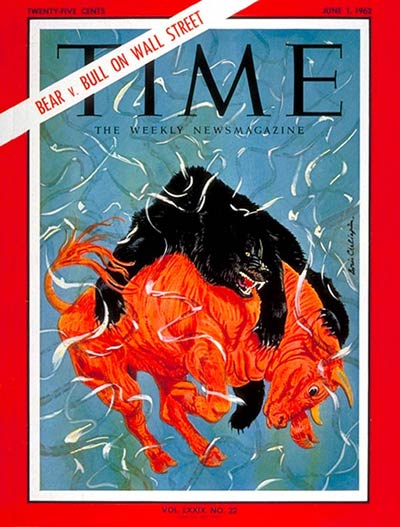 That cover, showing a Bear mauling a Bull, took place when stocks were getting whacked.
As you can see from the chart below, this obviously Bearish cover worked well as a contrary indicator — it was not a bad entry point to get long equities:
>
Dow Industrials 1962 – 1968
click for larger chart