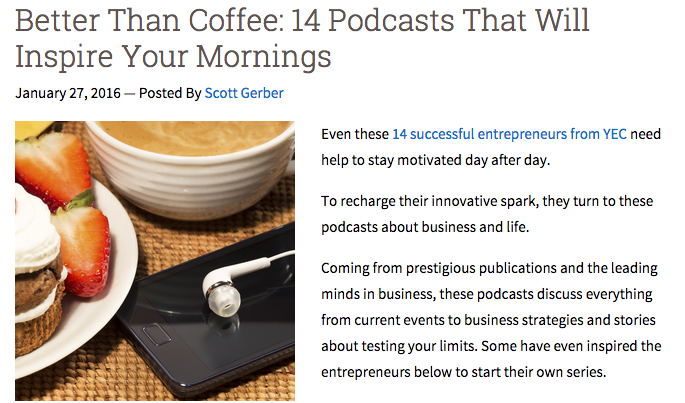 I am thrilled to be part of this assembly of podcasts from Business.com:
1. Masters in Business: One of my favorite business podcasts is Barry Ritholtz's Masters in Business on Bloomberg. It's somewhat industry specific, but his roster of guests is outstanding. Every week, he sits down with one of the titans of the financial industry and has a thoughtful, entertaining, "Marc Maron WTF"-style discussion about how they got to where they are and what influenced them along the way. – Dusty Wunderlich, Bristlecone Holdings
Go check out the full list . . .