Good snowy morning! Stay in bed, enjoy a cup of coffee, and settle in for my MLK day reads:
• How to Feel Safe in Stocks When the Market Seems Dangerous (WSJ) see also The Simple Truth About China's Market (Bloomberg)
• Socially-conscious investing gets a boost from the DOL fiduciary rule (Investment News)
• The Great Myths of Investing (Above the Market)
• Housing Spillover and Powerball Aren't Hunky Dory (Miller Samuel)
• That Giant Sucking Sound You Hear Is the ETF Options Market (Bloomberg) see also There Are Bearish Signs in the Billions of Dollars Flowing in and out of ETFs (Bloomberg)
• The Boys Who Got to Remake an Economy (Slate)
• U.S. Bank Stocks Fall, Baffling Some (WSJ)
• Would You Really Be More Productive With A Personal Assistant? (FastCo) see also 11 Differences Between Busy People and Productive People (Levo)
• This is actually what America would look like without gerrymandering (Wonkblog)
• 'Star Wars' Legacy II: An Architect Of Hollywood's Greatest Deal Recalls How George Lucas Won Sequel Rights (Deadline)
Be sure to check out our Masters in Business interview this weekend with fiduciary expert andWestern Kentucky University Professor Ron Rhoades.
Dow Tumbles 391 Points Amid Global Rout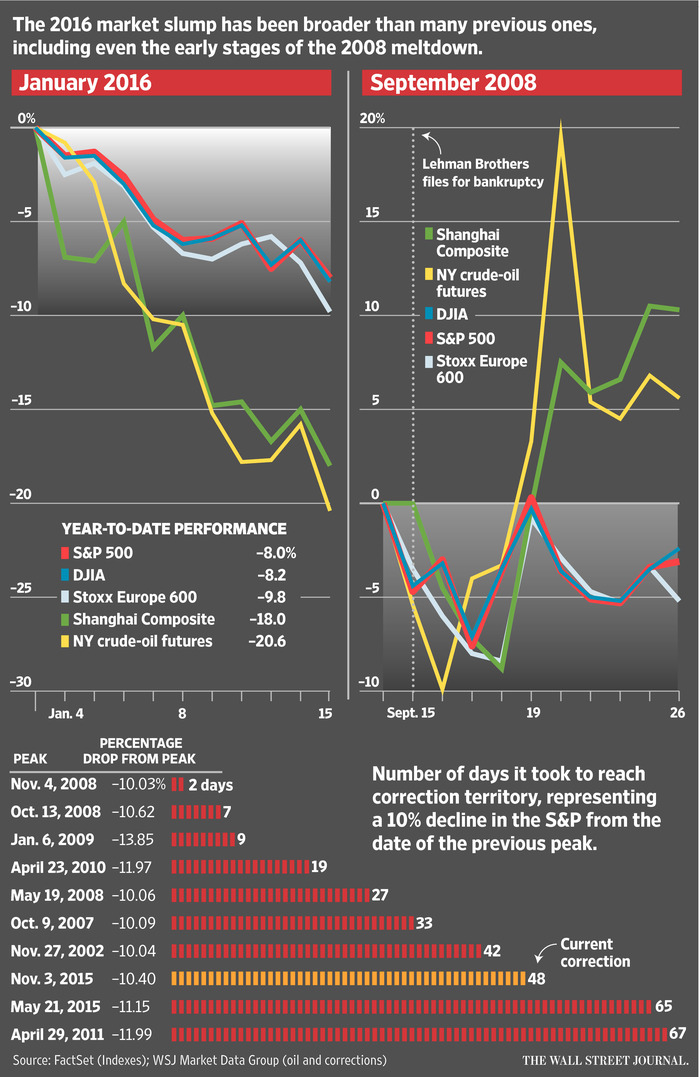 Source: WSJ