The weekend is here! Pour yourself a mug of Major Dickson's coffee, grab a comfy seat, and get ready for our longer form weekend reads:
• The Future of Mutual Funds (Barron's)
• How Housing's New Players Spiraled Into Banks' Old Mistakes (Dealbook)
• Money: The Brave New Uncertainty of Mervyn King (NY Review of Books)
• Economists Forgot Smith and Darwin's Message: Society Cannot Function Without Moral Bonds (Evonomics)
• Twitter Is Betting Everything on Jack Dorsey. Will It Work? (Vanity Fair)
• Who Is Peter Schiff, and Why Does He Love Gold So Much? (Motley Fool)
• Inside the Mind of Steven Spielberg, Hollywood's Big, Friendly Giant (Wired)
• The Fining of Black America (Priceonomics)
• Researchers have found that war has a remarkable and miraculous effect (Wonkblog)
• The Big Man Can't Shoot: The basketball legend Wilt Chamberlain had only one flaw: He couldn't shoot free throws. In 1962, Chamberlain switched to making his foul shots underhanded—and fixed his only weakness. But then he switched back. (Revisionist History)
Be sure to check out our Masters in Business interview this weekend with famed stock picker Louis G. Navellier, Chairman and Founder of Navellier & Associates, managing $2.5 billion in assets.
Hedge Funds Worst First Half Since '11 on Turmoil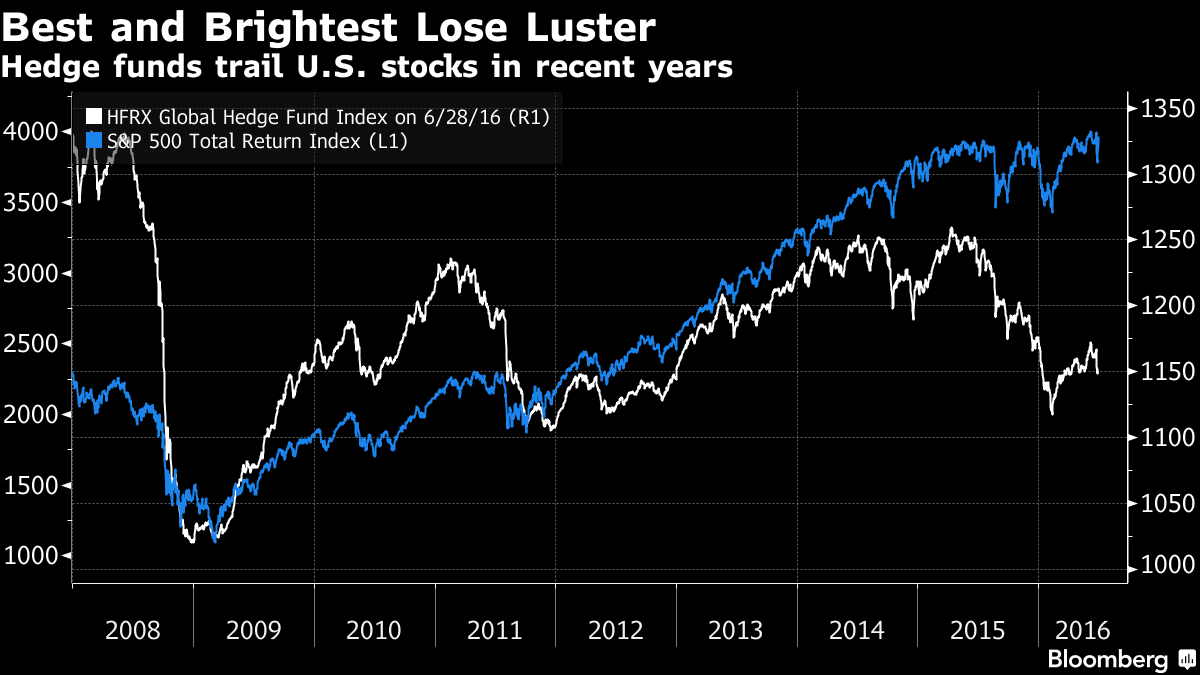 Source: Bloomberg