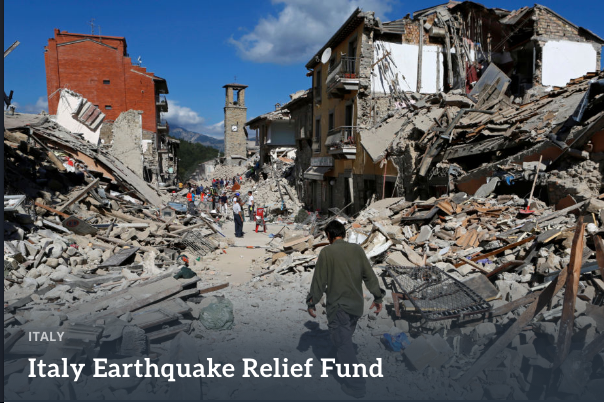 The site Global Giving has set up an Italy Earthquake Relief Fund.
GG is transparent, and the site notes:
"When a donor makes a $100 donation, $85 goes to the project(s) of his/her choosing, and $10 goes to fund the many programs and services we offer nonprofits. Then $3 goes to cover standard credit card or transaction fees, and the remaining $2 goes to administrative costs of running GlobalGiving."
Historically, I would have referenced the Red Cross or the International Red Cross, but seeing what a disastrous clusterfuck Red Cross has become: Their claim that 91% of donations went to affected people/areas is false, their lack of transparency, and wasted money, strongly makes me advise you to steer clear of them.
If you want to see your donated monies actually get deployed to the affected areas, I suggest donating elsewhere.
The Global Giving's Italy Earthquake Relief Fund looks more promising.