The weekend is here! Pour yourself a mug of Marley Coffee Organic Lively Up coffee, grab a seat on the chaise, and settle in for our longer form weekend reads:
• Arnott vs Asness: Meeting of the Minds (Morningstar)
• The Revenge of Roger's Angels: How Fox News women took down the most powerful, and predatory, man in media (NY Mag)
• EpiPen Drama Shows What's Wrong With How Drugs Are Priced (BloombergBusinessweek) see also Drugs and Privilege: Big Business, Congress And The EpiPen (Huffington Post)
• This new weather satellite is a game changer — if it can survive the journey to launch (Washington Post)
• Billion-Dollar Ultimatum: International corporations have a private legal system designed just for them (Buzzfeed) see also Global Super Court (BuzzFeed)
• Florida: The Punchline State, has more than its share of craziness, but it's never boring—and it's still the best place in the country to live, says longtime Floridian Dave Barry (WSJ)
• Donald Trump broke the conservative media (Business Insider) see also I spent five years with some of Trump's biggest fans. Here's what they won't tell you. (MoJo)
• The Real-Life Superhero Who Beats the Cops to Bike Thieves (Outside)
• How the Upright Citizens Brigade Improvised a Comedy Empire (New Yorker)
• We Built This S#!tty: An Oral History of the Worst Song of All Time (GQ)
Be sure to check out our Masters in Business interview this weekend with Bill McBride, founder of the highly regarded economics blog Calculated Risk.  
Institutional Investors Are Unhappy With Activist Hedge Funds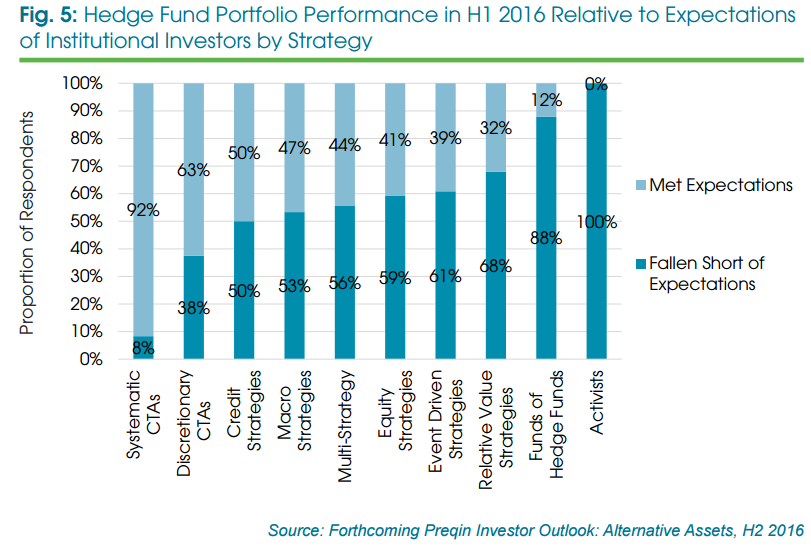 Source: Bloomberg Markets
Want to receive our daily reads in your inbox? Sign up here!