Via the NYT comes this blast from the past.
On this day in 1987, I was in grad school; I recall this day as if it were just another school day (I remember Reagan calling Black Monday a simple correction). Just goes to show you how much perspective matters in all things (insert Upton Sinclair quote here).
Noteworthy is the reference to 1929, circled in red. Add it to your list of recency effects.
The 1929 crash was the big  emotional memory which stayed with people to become their frame of reference —  surprisingly, it was not the more recent 1973-74 drop of more than 50%. Of course, these days, 508 points is a bad morning.
The recent reference has become to the 1987 crash; we shall see how soon 2008-09 becomes the crash that frames people's conception of market downturns.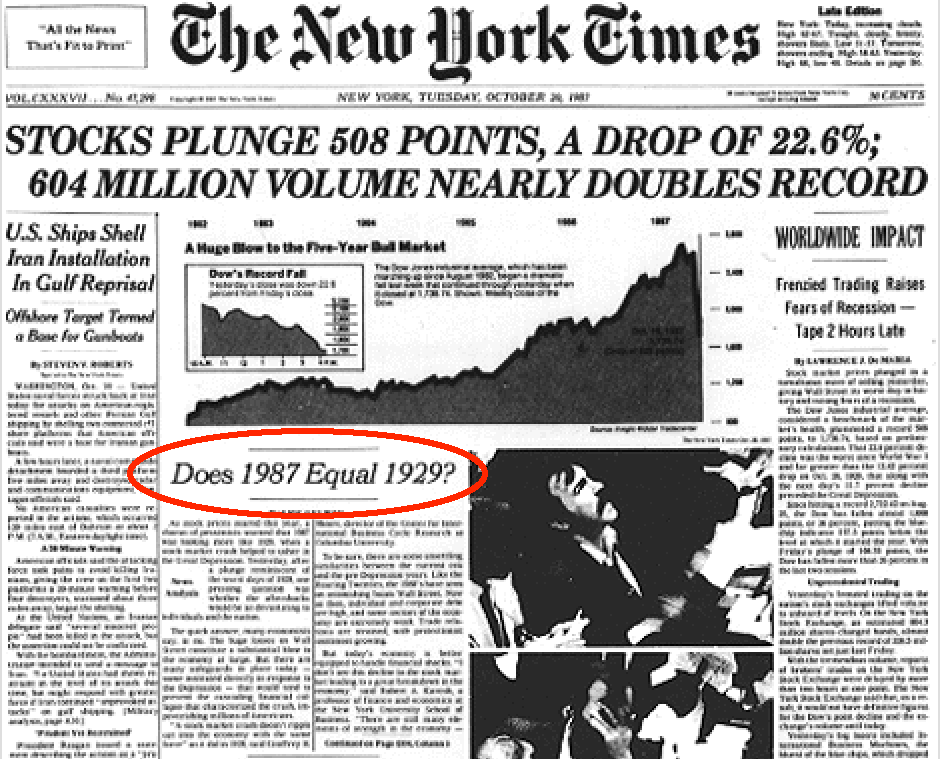 Source: NYT