My gonna eat me some turkey morning plane reads:
• Six Things to Watch For on Black Friday (Bloomberg)
• The Secret World of Jim Simons (Institutional Investor)
• 13 Ways to Be Thankful If Politics Got You Down (Bloomberg) see also Election Facts to Keep Handy for Thanksgiving Dinner Discussion (The Upshot)
• Why Airlines Want to Make You Suffer (New Yorker)
• The secretive brain trust of Silicon Valley insiders helping Trump (Washington Post)
• Finance Conferences: G.O.A.T.? (Bason Asset Management)
• Billionaires vs. the Press (New York Times) see also Elon Musk vs. The Trolls (Bloomberg Businessweek)
• Eliminating NASA Climate Research Is Ill-Informed and Dangerous (Slate)
• A philosopher's 350-year-old trick to get people to change their minds is now backed up by psychologists (Quartz) see also How to Change Minds: Blaise Pascal on the Art of Persuasion (Brain Pickings)
• What James Comey Did (New York Review of Books)
Be sure to check out our Masters in Business interview this weekend with Louise Yamada of Yamada Technical Research Advisors.
Where Young College Graduates Tend to Move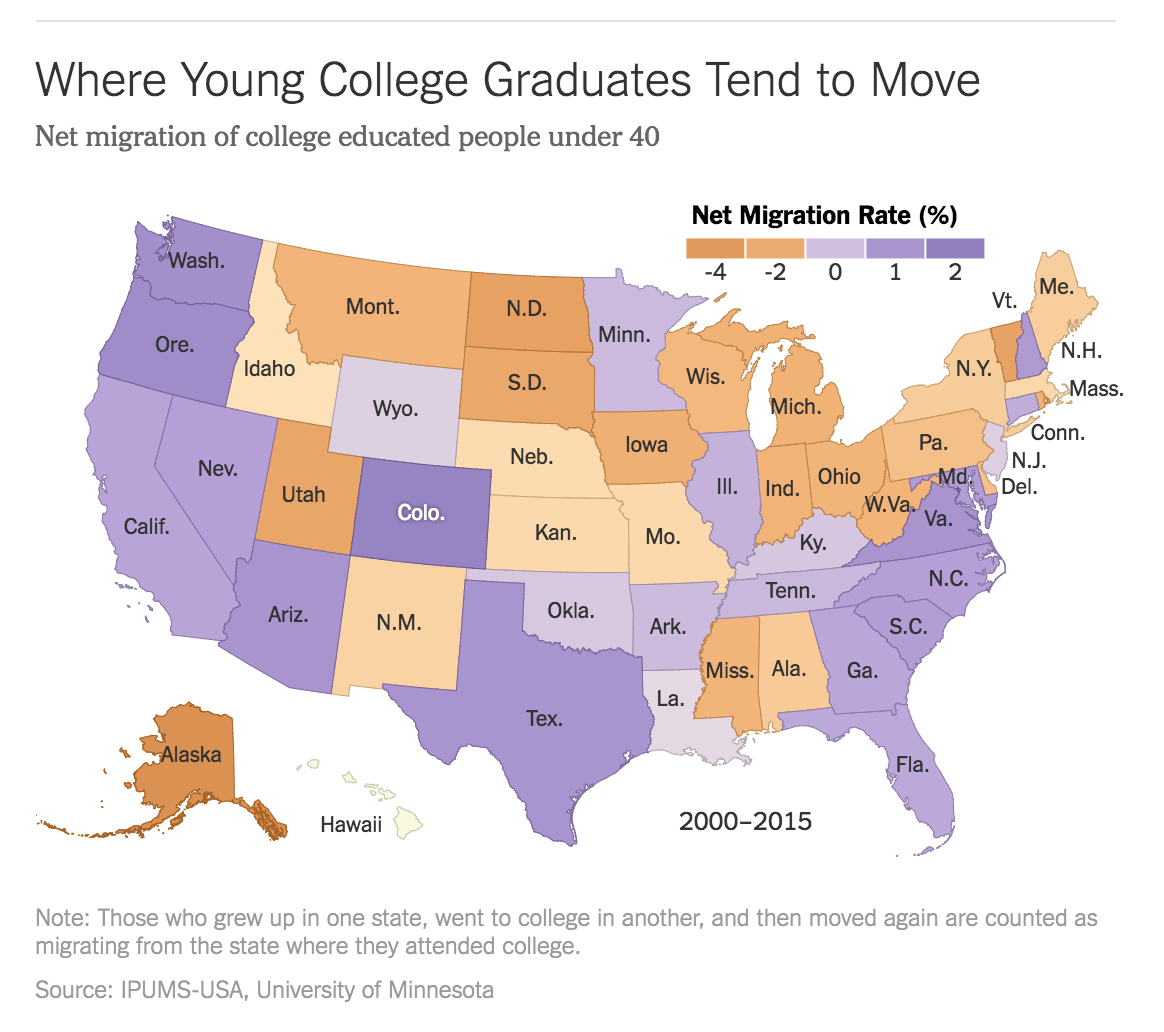 Source: The Upshot
Want to receive our daily reads in your inbox? Sign up here!