The weekend is here! Pour yourself a mug of cold brew coffee, grab a seat by the fire, and get ready for our longer form weekend reads:
• Jack Bogle: "We're in the Middle of a Revolution" (BloombergMarkets)
• The Unexpected Management Genius of Facebook's Mark Zuckerberg (Fortune)
• Our Driverless Future (New York Review of Books) see also Welcome to Larry Page's Secret Flying-Car: Factories With Zee.Aero and Kitty Hawk, the Google co-founder looks to the skies. (BusinessWeek)
• The Running Conversation in Your Head: What a close study of "inner speech" reveals about why humans talk to themselves (The Atlantic)
• Venezuela, A Failing State (New Yorker)
• A Conversation With Dan Ariely About What Shapes our Motivations (Longreads)
• Beyond Anger: Anger is the emotion that has come to saturate our politics and culture. Philosophy can help us out of this dark vortex (Aeon)
• How Magnus Carlsen is Making Chess Cool and Wearing His Rivals Down (Vice)
• How Jared Kushner Won Trump The White House (Forbes)
• TV Networks Could Count on NFL Fans. Until Now (Bloomberg Businessweek)
Be sure to check out our Masters in Business interview this weekend with Louise Yamada of Yamada Technical Research Advisors.
Home values are rising. But many Americans are left out of the boom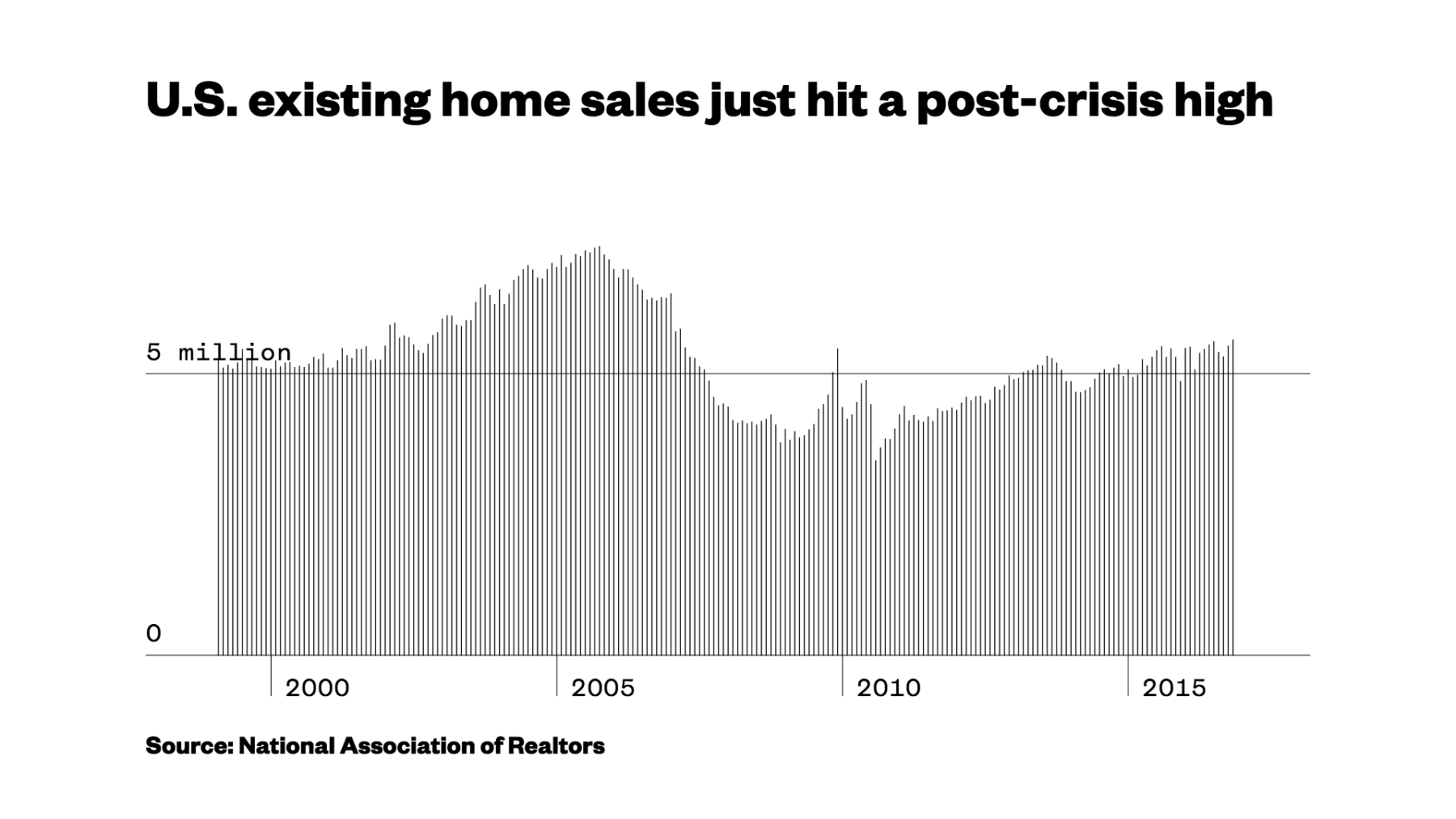 Source: Vice

Want to receive our daily reads in your inbox? Sign up here!