Don't throw away those Amazon Boxes

:
Amazon and Goodwill have a great new program they are doing to make it even easier to donate household goods, clothes, etc. Using the Give Back Box

platform, a free shipping service, you can donate items you no longer need to Goodwill with ease and bring new life to your empty Amazon box.
It's as easy as 1, 2, 3:
Open Your Box: Unpack your merchandise from your Amazon shipping box.
Pack Your Box: Fill the box with clothing, accessories and household goods you no longer need and print your free shipping label from GiveBackBox.com.
Send Your Box: Let UPS or the U.S. Postal Service (USPS) deliver your box of donations to Goodwill for you.
Donations go directly to your nearest participating Goodwill organization using a free shipping label and empty Amazon (or other) box. Goodwill sells the donated goods, and the revenues help support employment placement, job training and other community-based services to create strong families and communities.
Go directly to GiveBackBox.com.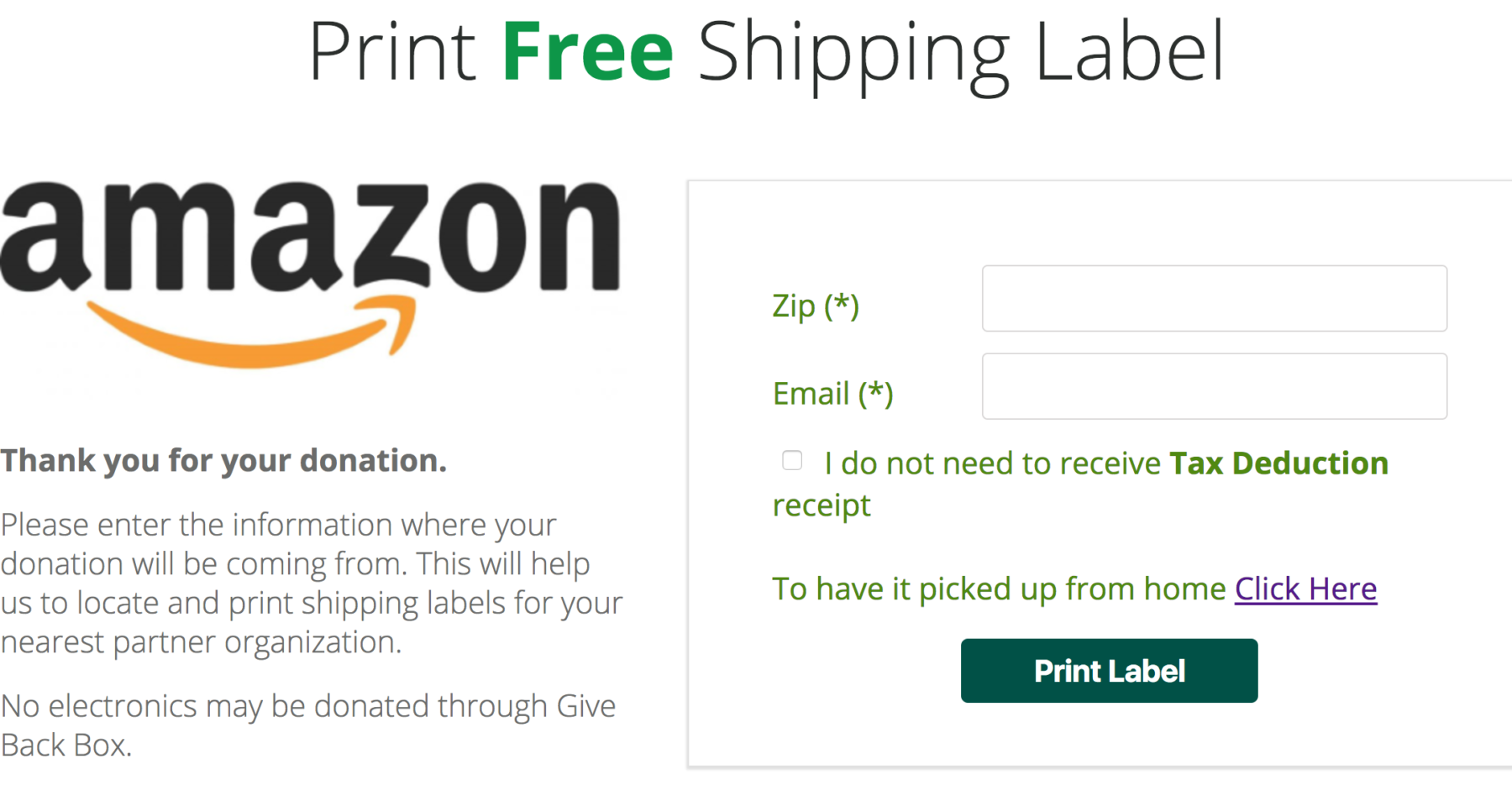 Source: Give Back Box