The weekend is here! Pour yourself a mug of French Burundi coffee, grab a seat on the sofa, and get ready for our longer form weekend reads:
• How to Hide $400 Million (New York Times)
• The Quiet German: The astonishing rise of Angela Merkel, the most powerful woman in the world. (New Yorker)
• Confessions of an Instagram Influencer (Bloomberg)
• The Rockefeller Family Fund vs. Exxon (New York Review of Books)
• A Conversation With Dan Ariely About What Shapes our Motivations (Longreads)
• An Incubator for (Former) Drug Dealers (Bloomberg Businessweek)
• Art of Misdirection is the world's most exclusive website, and it's dedicated to illegally sharing magic (Business Insider)
• Who wants to run 26.2 miles through the Maine North Woods in the middle of December? And who really believes that doing so will make a lick of difference for a mill town on the ropes? This guy does. (Down East)
• "Gosh, it's beautiful." How did a boring Nintendo game from 1987 become the most coveted cartridge ever? It's a bit of a mystery. (ESPN)
• Hooked For Life: Inside the NFL's relentless, existential, Big Tobacco-style pursuit of your children. (Huffington Post)
Be sure to check out our Masters in Business podcast with James Gleick, author of numerous award-winning books, including "The Information: A History, A Theory, A Flood" and, most recently, "Time Travel: A History."
Population density and vote share, by county, US presidential election 2016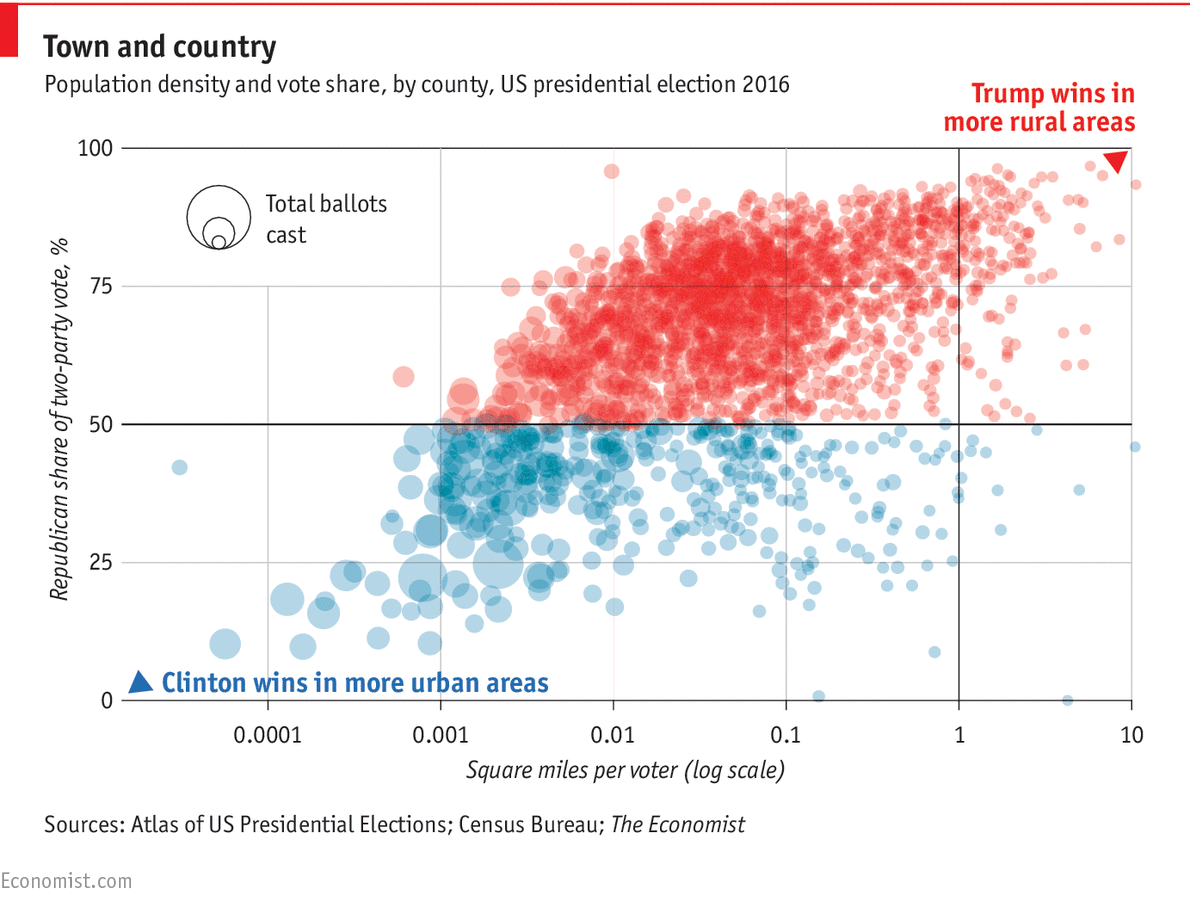 Source: The Economist
Want to receive our daily reads in your inbox? Sign up here!