My easy like Sunday morning reads:
• How You Can #Resist … With Your Portfolio (Reformed Broker)
• Savvy CEOs Are Learning to Manage Trump (Bloomberg View) see also Russia Fears That Trump Won't Be Such a Great Deal After All (Bloomberg)
• The America Donald Trump Is Inheriting, By The Numbers (NPR)
• In Retirement, It's Save Now or Pay (a Lot) Later (Wall Street Journal)
• Quicken Loans, the New Mortgage Machine (Dealbook)
• The Obama Years – A Nine-Part Oral History (History) but see President Obama, who hoped to sow peace, instead led the nation in war (LA Times)
• Steve Jobs and Jeff Bezos meet "Ginger" (Harvard Business School)
• How I Got My Attention Back (Backchannel)
• 9 Classic Italian Sauces You Should Master (New York Times)
• The Most Coveted Ball in Golf Is From Costco (Wall Street Journal)
Be sure to check out our Masters in Business interview this weekend with Charley Ellis, Chair of of the Yale Endowment, Vanguard Board member, and all around finance legend.
Between 3.3 to 4.2 million people made yesterday's protests largest in US history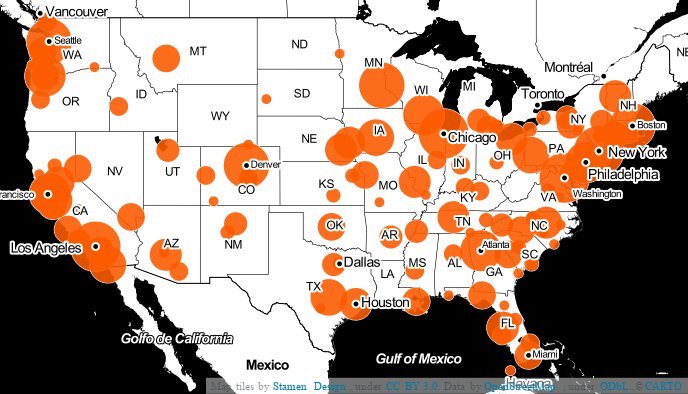 Source: AriBerman
Want to receive our daily reads in your inbox? Sign up here!