The weekend is here! Pour yourself a mug of Ethopia Sidama Ardi coffee, grab a seat by the fire, and get ready for our longer form weekend reads:
• Show me the Monet: How wealthy Americans grew to appreciate the French Impressionist painter – as an artist but also as a financial asset (Aeon)
• Charlie Munger on Getting Rich, Wisdom, Focus, Fake Knowledge and More (Farnam Street)
• Asset Markets as Banks (Philosophical Economics)
• The Hugely Ambitious, Mostly Illegal Plan to Take Down Potentially Dangerous Drones (Wired)
• This Man Makes Founders Cry (Backchannel) see also How Mark Zuckerberg could really fix journalism (Columbia Journalism Review)
• When Evidence Says No, but Doctors Say Yes: An epidemic of unnecessary and unhelpful treatments. (The Atlantic)
• Bluefin Tuna Is the Most Coveted Fish in the Sea — and It's Nearing Extinction (The Ringer)
• Trump, Putin, and the New Cold War (New Yorker)
• Boston Is a Shooters' Paradise: More than 96 percent of gunmen involved in non-fatal shootings are never arrested in Boston. The cops know it—but will they do anything about it? (Boston Magazine)
• Queens of the Stoned Age (GQ)
Be sure to check out our Masters in Business interview this weekend with Professor Scott Galloway (his return appearance!) of NYU Stern School of Business.
The Longest Economic Expansions in U.S. History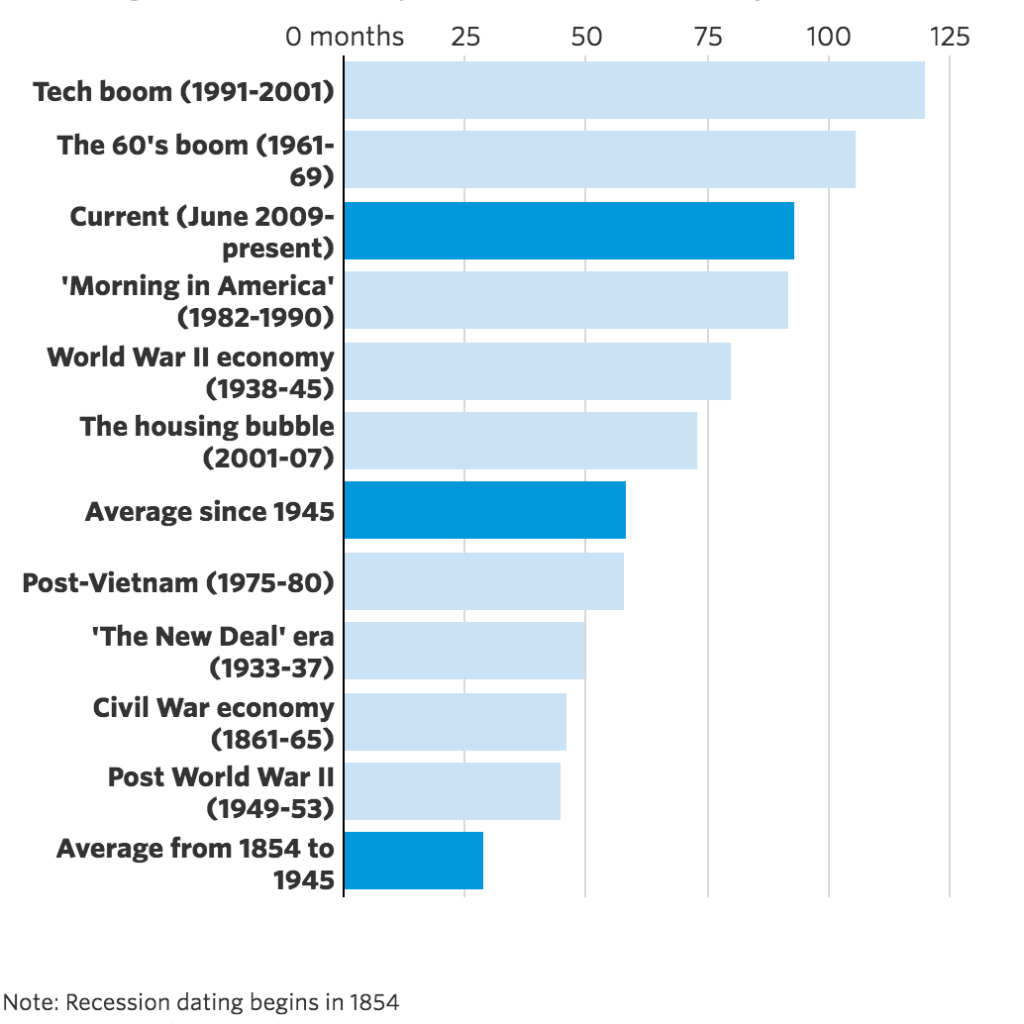 Source: National Bureau of Economic Research via Real Time Economics
Want to receive our daily reads in your inbox? Sign up here!