The weekend is here! Pour yourself a mug of Danish Blend coffee, grab a seat by the falling water, and get ready for our longer form weekend reads:
• Successful Active Stock Investing is Hard: Here are Seven Traits that I Believe are Required for Active Investors to Win in the Long Term (Jim O'Shaughnessy)
• Domino's Atoned for Its Crimes Against Pizza and Built a $9 Billion Empire (Bloomberg Businessweek)
• I Passed on Berkshire Hathaway at $97 Per Share (MicroCapClub)
• Soon We Won't Program Computers. We'll Train Them Like Dogs (Wired)
• The Wrongest Profession: How economists have botched the promise of widely distributed prosperity—and why they have no intention of stopping now (The Baffler)
• Escape to another world: As video games get better and job prospects worse, more young men are dropping out of the job market to spend their time in an alternate reality (1843) see also Why are so many American men not working? (Brookings)
• Making Athens Great Again: How does a citizen respond when a democracy that prides itself on being exceptional betrays its highest principles? Plato despaired, but he also pointed the way to renewal. (The Atlantic)
• Bluexit: A modest proposal for separating blue states from red (New Republic)
• The Race to Design the World's Fastest Running Shoe (Outside)
• Hot for Truther: Inside the Website Where Conspiracy Theorists Find Love (Broadly)
Be sure to check out our Masters in Business interview this weekend with Yuval Noah Harari, author of "Sapiens: A Brief History of Humankind," and "Homo Deus: A Brief History of Tomorrow."
Stocks as a Percentage of Household Financial Assets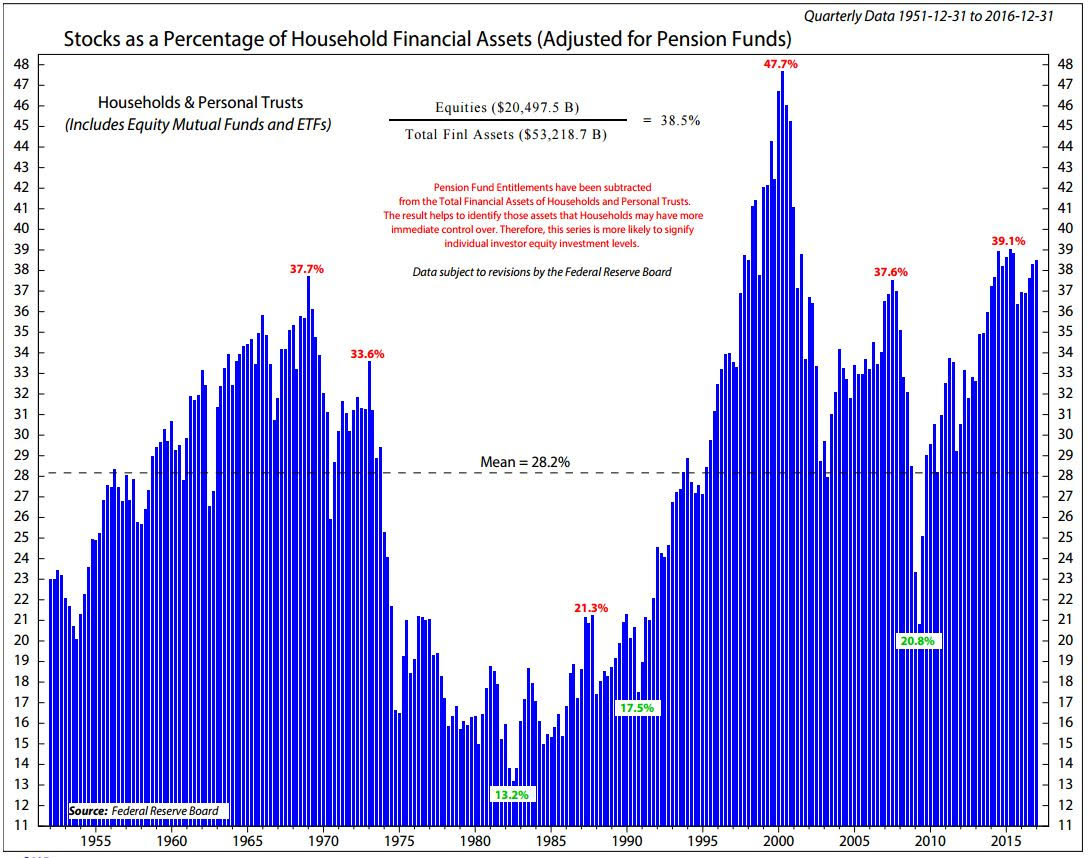 Source: Marketwatch
Want to receive our daily reads in your inbox? Sign up here!