My easy like Sunday morning reads:
• The Mozart in the Machine (Bloomberg View)
• Look Back and Learn: A History of Mutual Funds (Jason Zweig)
• Hard times for Whole Foods: 'People say it's for pretentious people. I can see why' (The Guardian)
• Don't Be Fooled, Mark Zuckerberg Is Killing It (Bloomberg Gadfly)
• Can you be a Fiduciary Without the Best Low Cost Options? (Pragmatic Capitalism)
• Turning Plastic to Oil, U.K. Startup Sees Money in Saving Oceans (Bloomberg)
• Donald Trump's malignant narcissism is toxic: Psychologist (USA Today)
• Why Hollywood's Most Thrilling Scenes Are Now Orchestrated Thousands of Miles Away (New York Times)
• The Only Man Who Can Stop Steph (ESPN)
• Is This the Most Valuable Car in the World? With the death of Atlanta flea-market magnate Preston Henn, a vintage Ferrari is poised to test the $100 million mark. (Bloomberg)
Be sure to check out our Masters in Business interview this weekend with Michael Zezas, Morgan Stanley's Chief Municipal Bond Strategist.
Trump's Tax Plan Will Cost $5.5 trillion.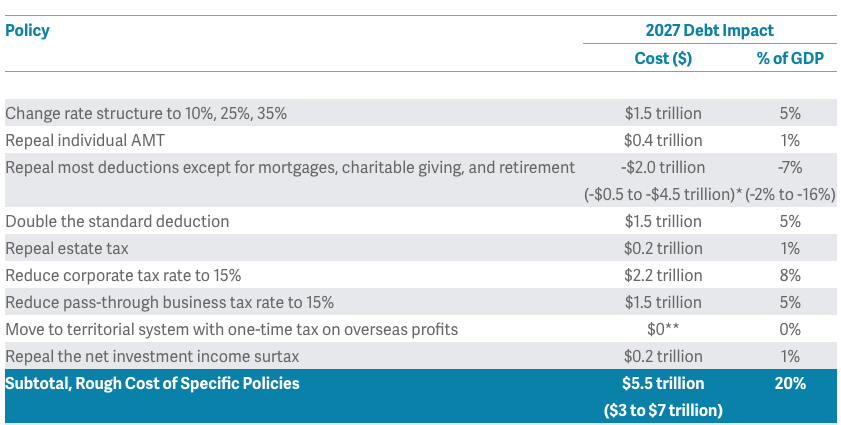 Source: Committee for a Responsible Federal Budget
Want to receive our daily reads in your inbox? Sign up here!