My easy-like Sunday morning reads:
• Corn, The Crop That Ate America (Bloomberg)
• The Next Hot Housing Market: Starter Homes (Wall Street Journal)
• Ivory Tower Wonks Help Traders Make a Quick Buck (BloombergView)
• Time to Buy Emerging Markets Stocks (Barron's)
• How Pixar's Billions Mock Fear of IP Theft, Robots, and Recessions (RealClearMarkets)
• 23 Books That Changed My Life (Collaborative Fund)
• Russia's Oval Office Victory Dance: The cozy meeting between President Trump and Russia's foreign minister came at Vladimir Putin's insistence. (Politico)
• Rod Rosenstein has one chance to save himself (Washington Post)
• NPR's Fresh Air Team Picks Its 10 Favorite Terry Gross Interviews (Vulture)
• Exoplanet Puzzle Cracked by Jazz Musicians (Quanta Magazine)
Be sure to check out our Masters in Business interview this weekend with L.A. Laker Byron Scott and CEO of McKesson & Deer Park Spring Water Charles Norris, discussing leadership in business and sports. They are the authors of Slam-Dunk Success: Leading from Every Position on Life's Court.
Behind the 2017 Bond-Market Rally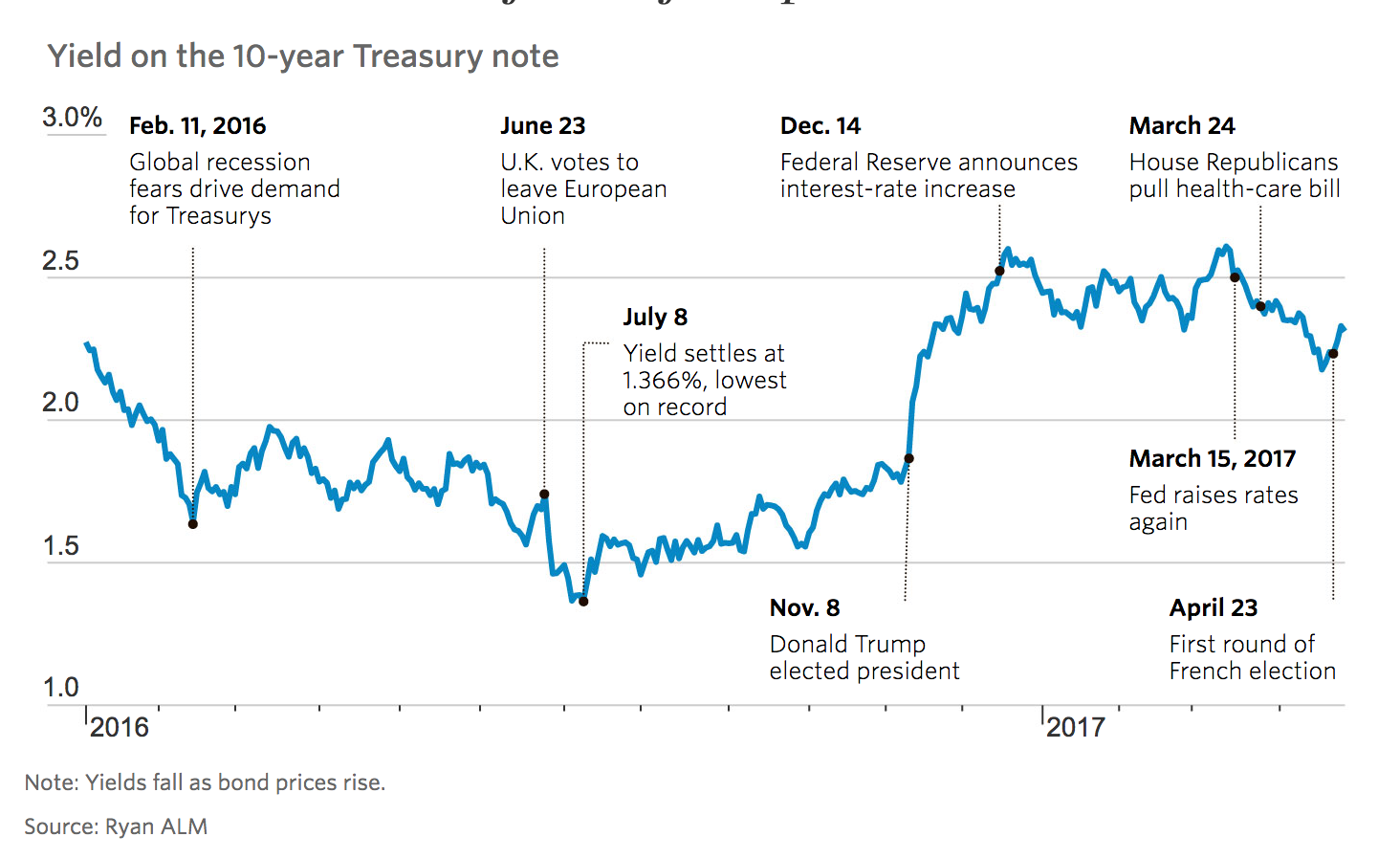 Source: Wall Street Journal
Want to receive our daily reads in your inbox? Sign up here!