I was never much of a Porsche guy, but this is very cool — driving to Le Mans in a very special Porsche 911:
There's nothing extraordinary about the millionth 911. Porsche could have chosen for it to be a bewinged RS model with a zillion horsepower, but no. This is a 'normal' Carrera S with iron brakes and a good old-fashioned manual gearbox — a fine representation of the 54-year-old formula that's become Porsche's lifeblood.

Of course, the myriad details — and the ever-present feeling of sheer disbelief that you could possibly be in the presence of the millionth 911 — add to its allure. Aside from the numerous plaques placed around the car, nods to the very first 911 built include the Irish Green paint, gold badges and lettering, houndstooth upholstery, wooden steering wheel and dash trim, chrome rings around the dials, and light green digits. There's also a very smart houndstooth holdall filled with cleaning equipment, a special cover, and a retro tyre-pressure gauge from Porsche Classic. It's the little things…
Neat!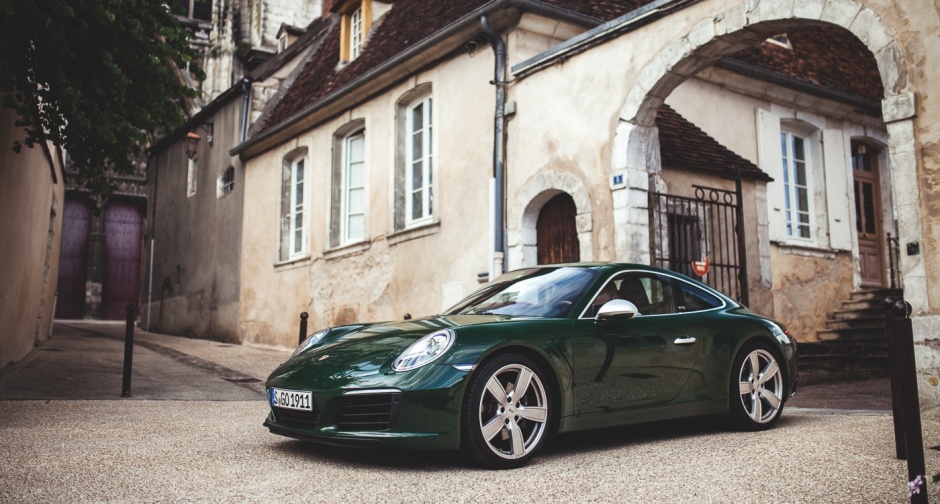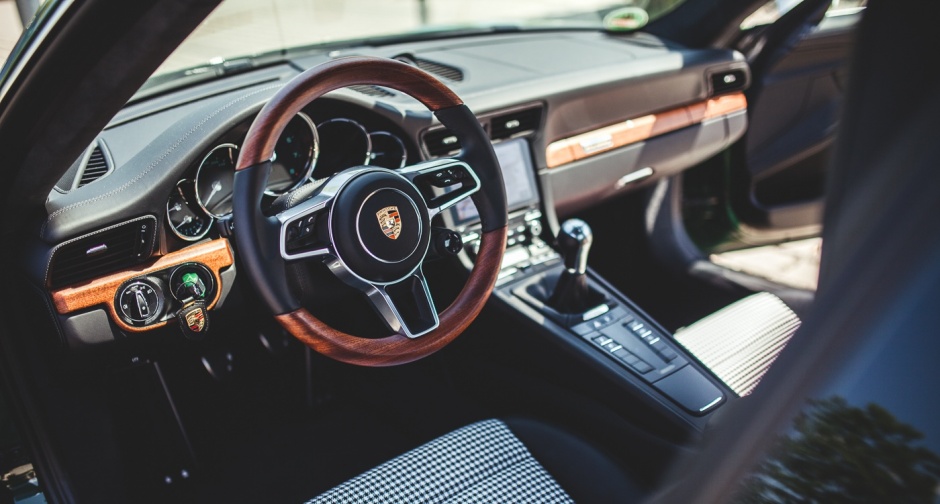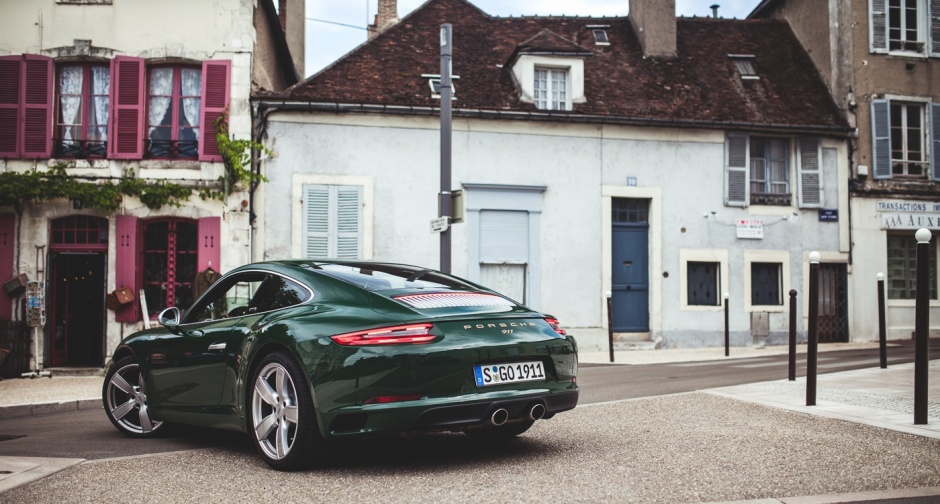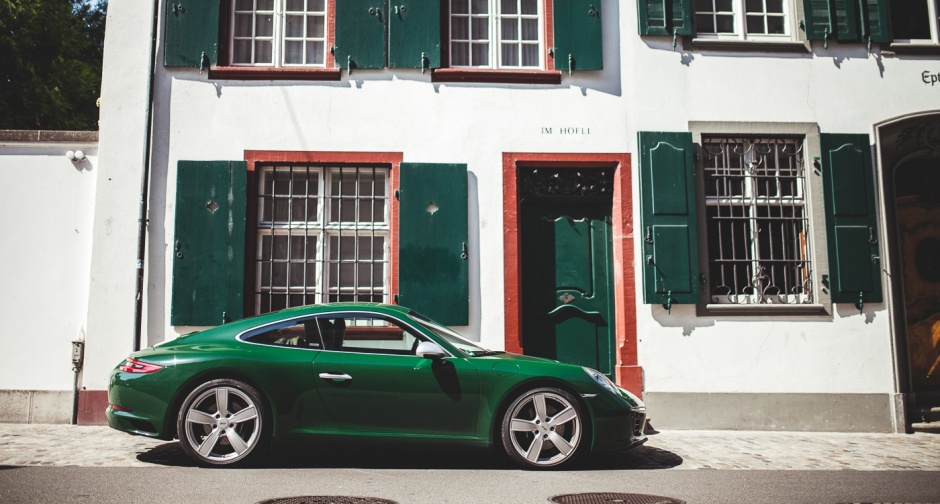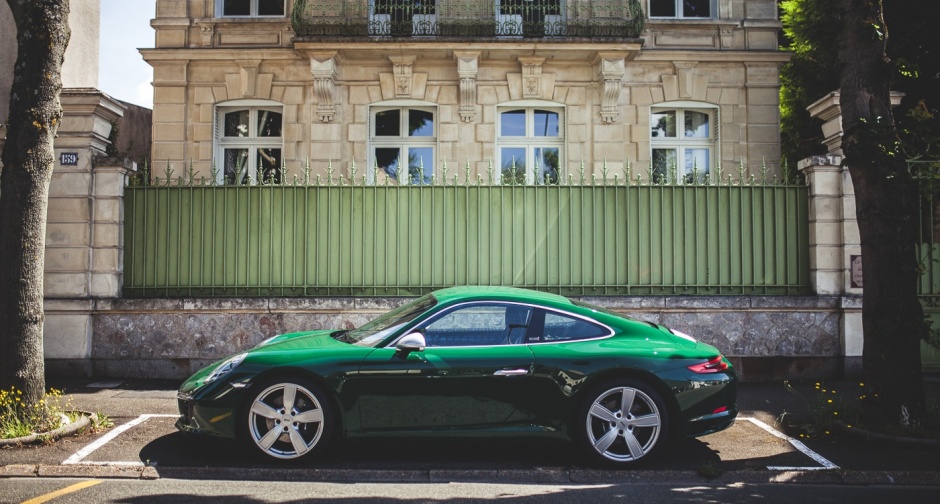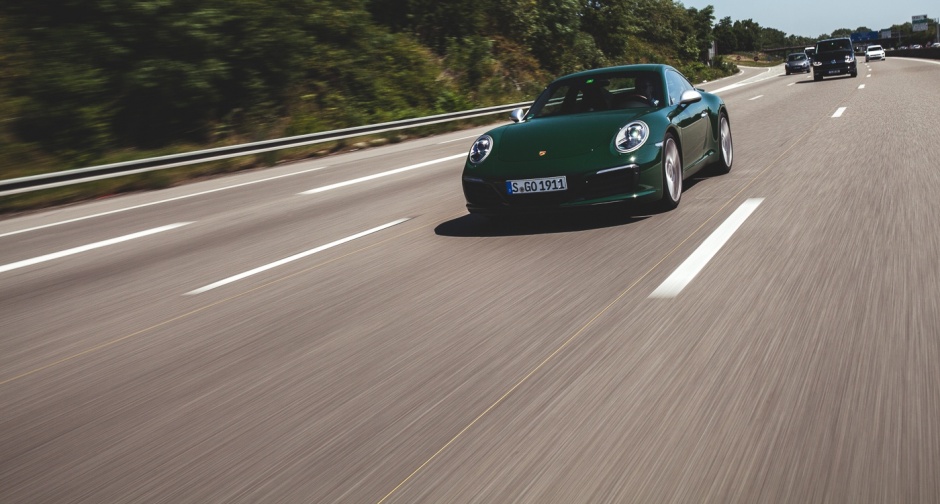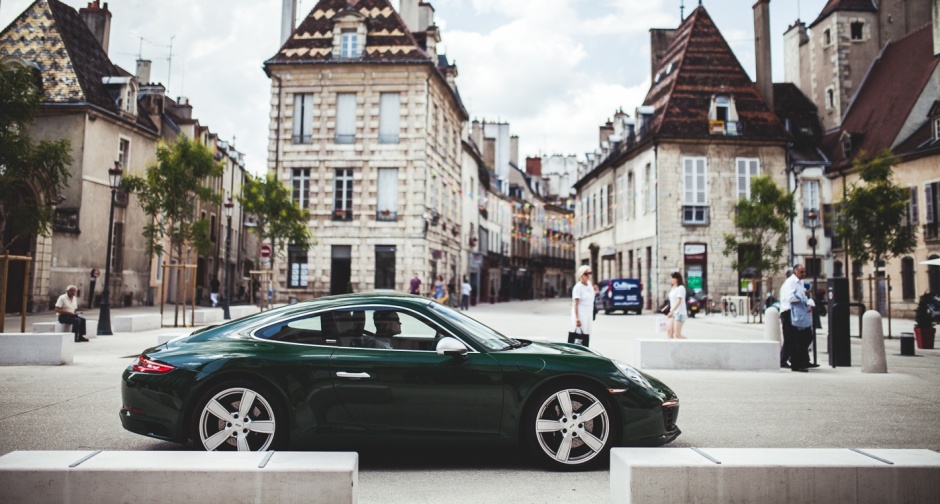 Source: Classic Driver