The weekend is here! Pour yourself a mug of Danish Blend coffee, grab a seat by the pool, and get ready for our longer form weekend reads:
• Q&A With Steve Schwarzman: "There Are No Brave Old People in Finance" (Bloomberg)
• A Tale of Two Markets: Politics and Investing!  (Damadoran)
•  The Last Hedge Fund Pit Bull: Paul Singer Doesn't Give a ____ What You Think (Institutional Investor)
• How G.O.P. Leaders Came to View Climate Change as Fake Science (New York Times)
• How the Self-Esteem Craze Took Over America (New York Magazine)
• Israeli Security Cabinet Secret Transcripts Part II, The Accidental Occupation (Tablet)
• The Myth of the Kindly General Lee (The Atlantic)
• Violence is soaring in the Mexican towns that feed America's heroin habit (Washington Post) see also The Addicts Next Door (New Yorker)
• How to fall to your death and live to tell the tale (Mosaic)
• Surfer John John Florence's Very Wavy World (GQ)
Be sure to check out our Masters in Business interview this weekend with Daron Acemoglu, the James Killian Professor of Economics at the Massachusetts Institute of Technology and co-author of "Why Nations Fail: The Origins of Power, Prosperity, and Poverty."
AAII Investor Sentiment Survey is Surprisingly Mild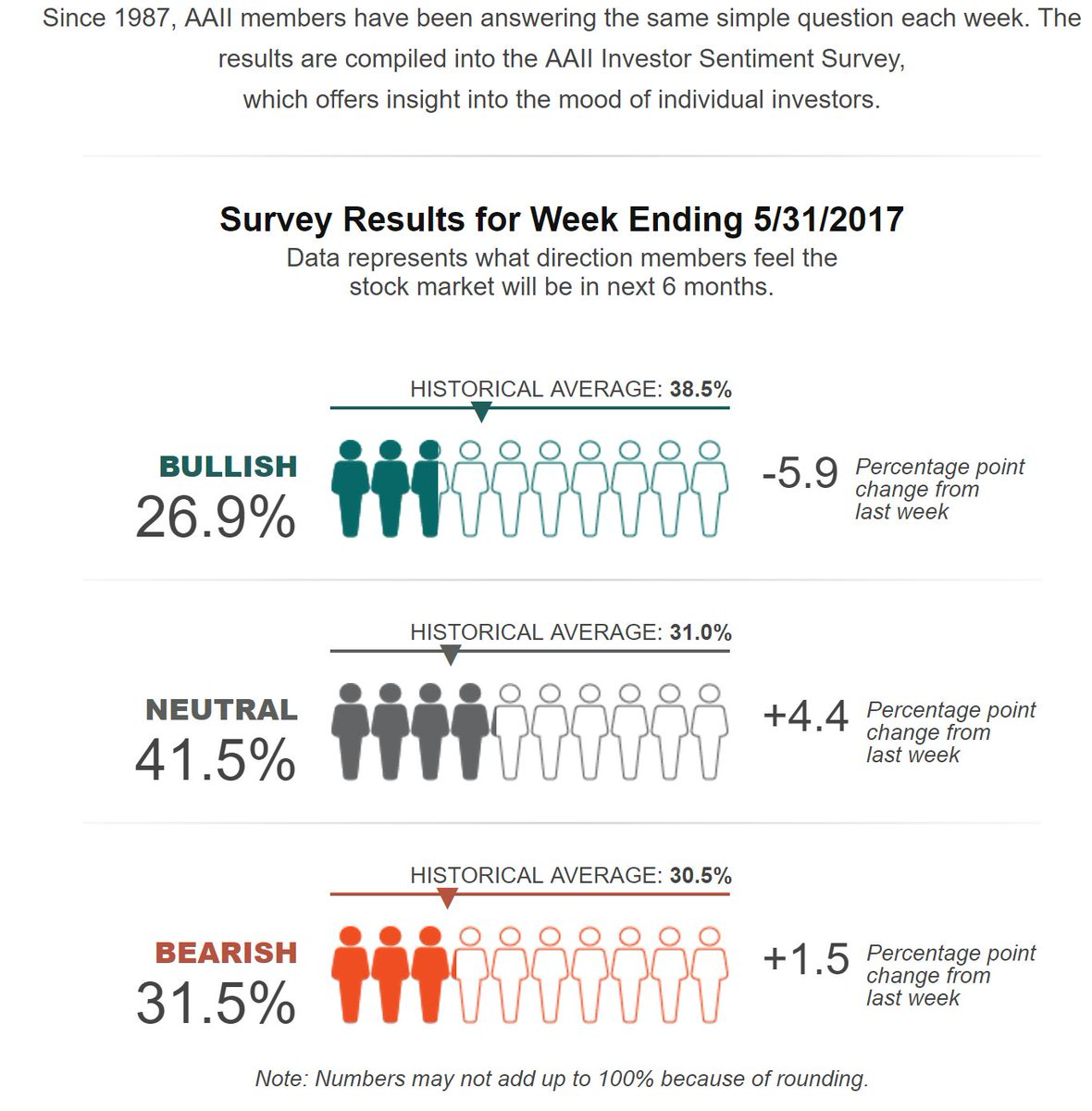 Source: AAII via @AAIISentiment
Want to receive our daily reads in your inbox? Sign up here!