The weekend is here! Pour yourself a mug of Trader Joes TJ's Organic Fair Trade Sumatra coffee, grab a seat by the window waiting for the skies to clear, and get ready for our longer form weekend reads:
• The Apocalypse is (Always) Nigh (Above the Market)
• You've Never Heard of HNA Group. Here's Why You Will. (Fortune)
• Inside the world of Silicon Valley's 'coasters' — the millionaire engineers who get paid gobs of money and barely work (Business Insider)
• In Weary Wisconsin Town, a Billionaire-Fueled Revival Diane Hendricks and her late husband saw opportunity in Beloit, a decaying industrial town. Now, she dreams of turning it into a mecca for start-ups. (New York Times)
• Inverting the Money Problem (Safal Niveshak)
• He Spent Almost 20 Years Funding The Racist Right. It Finally Paid Off. (Buzzfeed)
• These Sugar Barons Built an $8 Billion Fortune With Washington's Help (Bloomberg)
•Will the Rivalry Between the Washington Post and New York Times Save Journalism? (Town and Country)
• Why do stars like Adele keep losing their voice? More and more singers are cancelling big shows and turning to surgery to fix their damaged vocal cords. But is the problem actually down to the way they sing (The Guardian)
• One 18th-Century Horse Eclipsed All the Others (Atlasobscura)
Be sure to check out our Masters in Business interview this weekend with Matt Wallaert, a behavioral scientist working and former director at Microsoft Ventures, who works at the intersection of technology and human behavior
Corporate America Is Having Its Best Earnings Season in 13 Years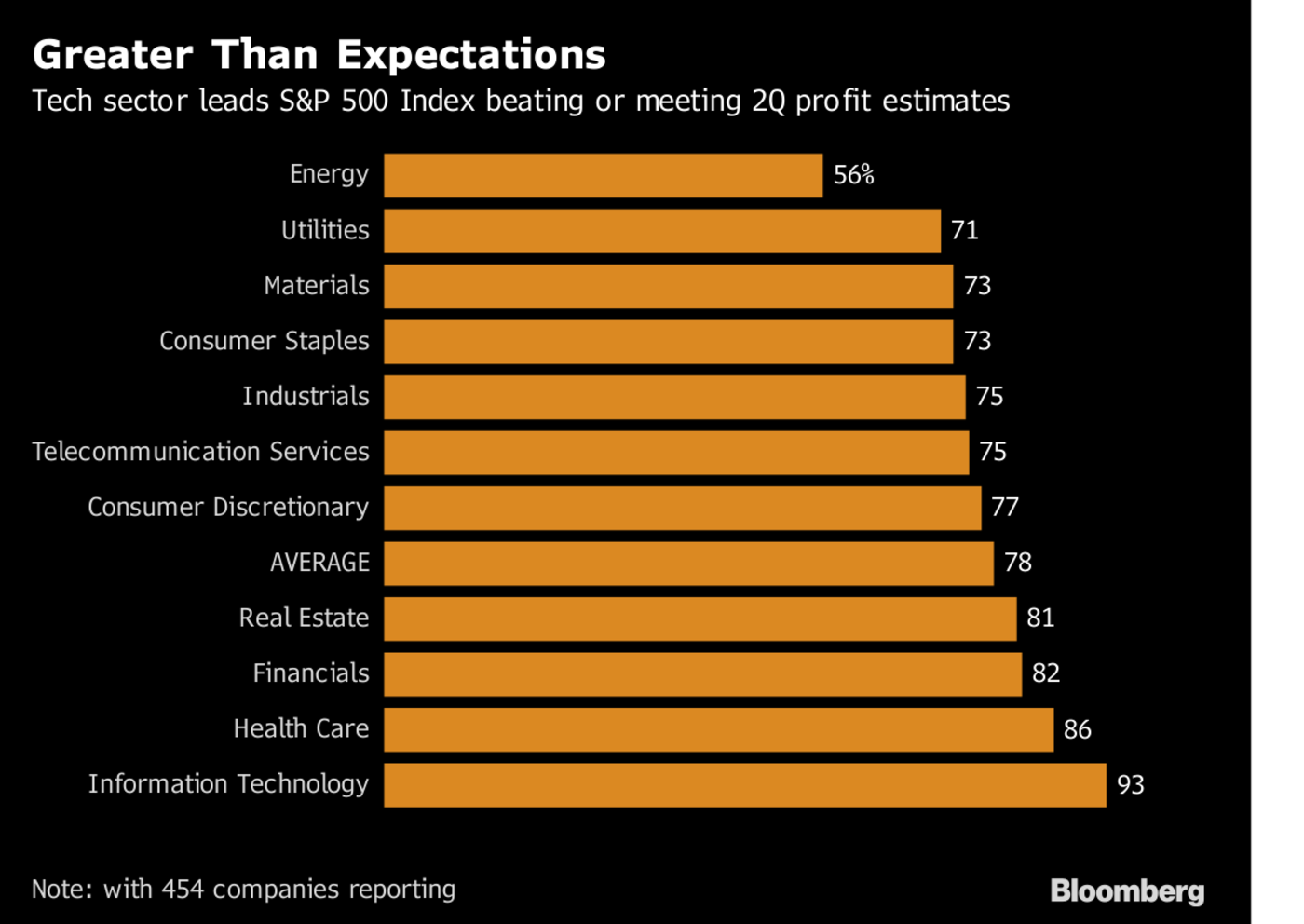 Source: Bloomberg
Want to receive our daily reads in your inbox? Sign up here!