The weekend is here! Pour yourself a mug of Colombia Pink Bourbon Los Cedrol coffee, grab a seat on a hanging chair, and get ready for our longer form weekend reads:
• Harvey Wasn't Just Bad Weather. It Was Bad City Planning (Bloomberg Businessweek)
• Reckoning on Round Hill Road: Why hedge fund managers can't give away a house in Greenwich, Connecticut (Institutional Investor's Alpha)
• How Information Got Re-Invented (Nautilus)
• The Great Pot Monopoly Mystery (GQ)
• The Market Power Story: Output, Competition & Prices (Noahpinion)
• Taleb: The Logic of Risk Taking (Medium)
• What We Get Wrong About Technology (Tim Harford)
• Sigmund Freud: The Herd Instinct (Aeon)
• Overcoming Your Demons (Collaborative Fund)
• The Search for Aaron Rodgers (ESPN)
Be sure to check out our Masters in Business interview this weekend for the return of Laurence Juber, musicologist and guitarist extraordinaire, on the release of his latest acoustic guitar album, LJ Can't Stop Playing the Beatles!
How the city's development may have contributed to devastating flooding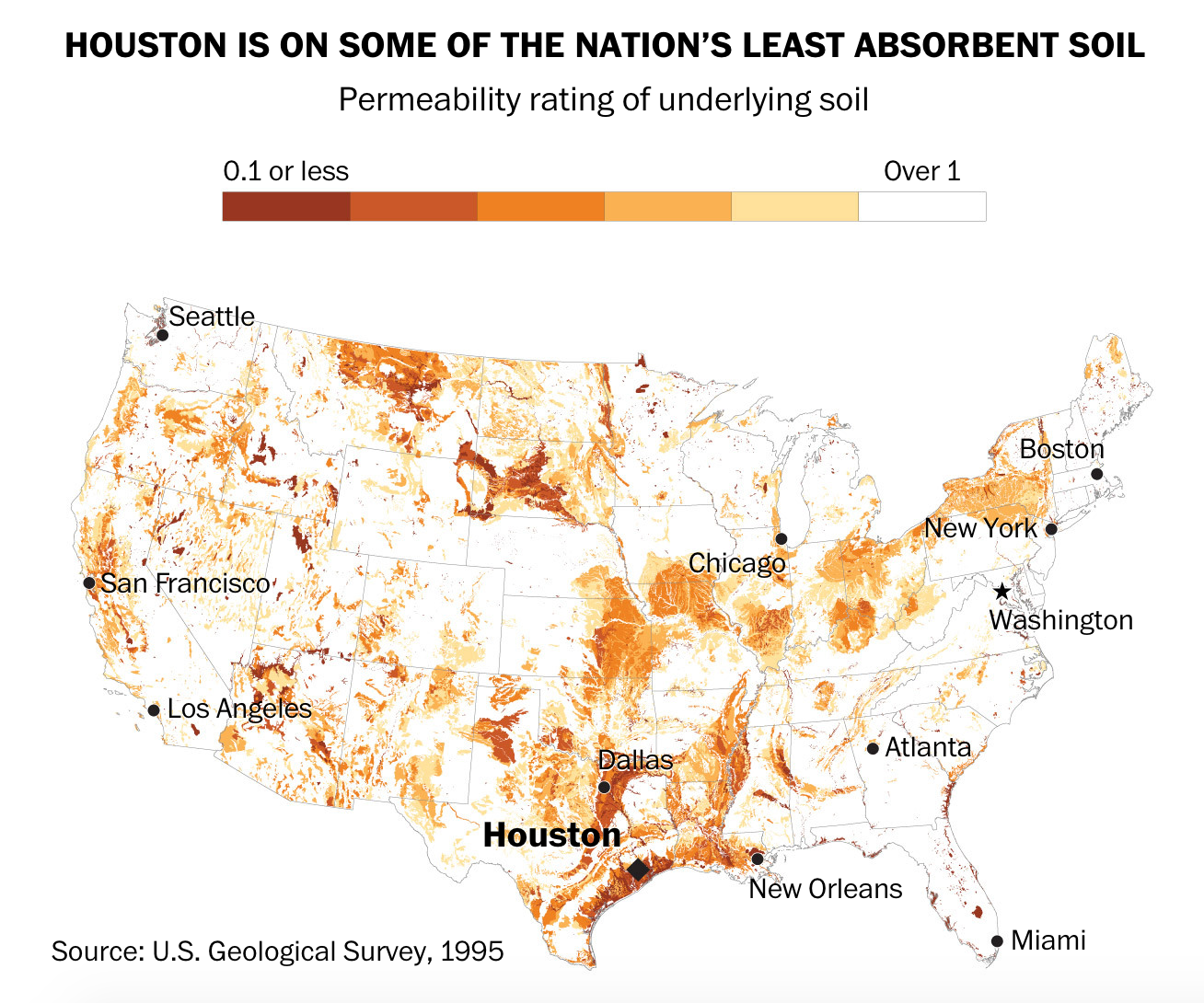 Source: Washington Post
Want to receive our daily reads in your inbox? Sign up here!