The weekend is here! Pour yourself a mug of French Press coffee, grab a seat on the bow, and get ready for our longer form weekend reads:
• This former hedge fund guy is a one-man nonprofit investigating some of America's shadiest companies (Nieman Lab)
• HGTV Is a Never-ending Fantasy Loop. Look Deeper, and It Gets Pretty Ugly. (Vulture) • How a tax haven is leading the race to privatise space (The Guardian)
• Wall Street's Best-Kept Secret Is a 72-Year-Old Russian Chess Expert (Bloomberg)
• The Media Has A Probability Problem (FiveThirtyEight) see also Snopes and the Search for Facts in a Post-Fact World (Wired)
• How an economic theory helped mire the United States in Vietnam (The Conversation)
• How Condé Nast Put the Squeeze on New Yorker Cartoonists (Paste)
• Undercover With the Alt-Right (New York Times)
• Mark Zuckerberg's Fake News Problem Isn't Going Away (Bloomberg Businessweek) see also L.A. Alt-Media Agitator (Not Breitbart) Clashes With Google, Snopes (Hollywood Reporter)
• The Relentless Now (Above the Market)
Be sure to check out our Masters in Business interview this weekend with Matthew Rothman, head of global quantitative equity research at Credit Suisse and a senior lecturer in finance at the MIT Sloan School of Management. Previously, he was global head of quantitative research at Lehman Brothers.
Thirst for oil returns in wealthy nations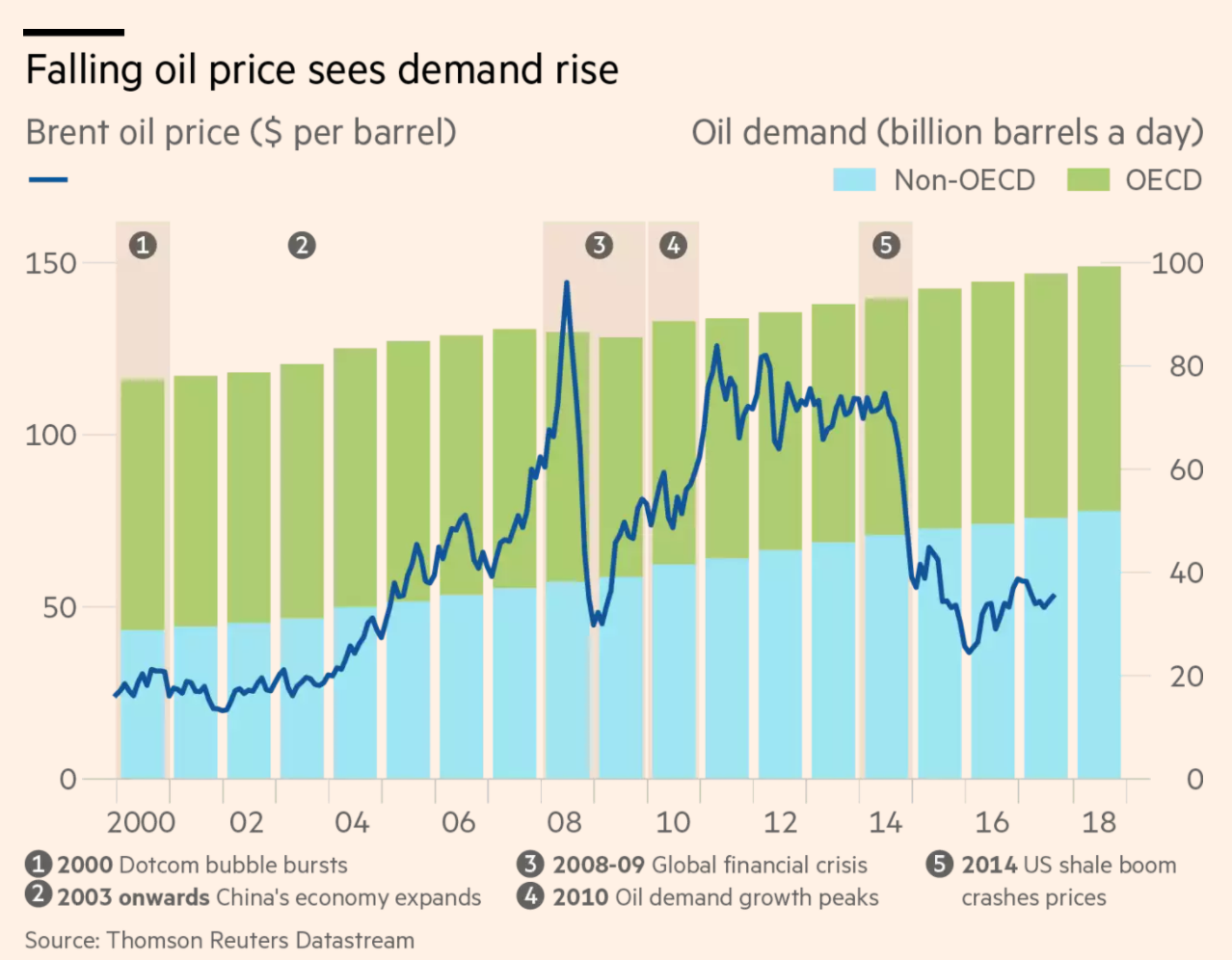 Source: Financial Times
Want to receive our daily reads in your inbox? Sign up here!