Renowned blues-rock guitarist, singer/songwriter, and 2016 Rock and Roll Hall of Fame inductee Steve Miller returns to Rose Theater for a journey through the Blues Triangle. I am excited about this!
Steve Miller, Jimmie Vaughan & Charlie Musselwhite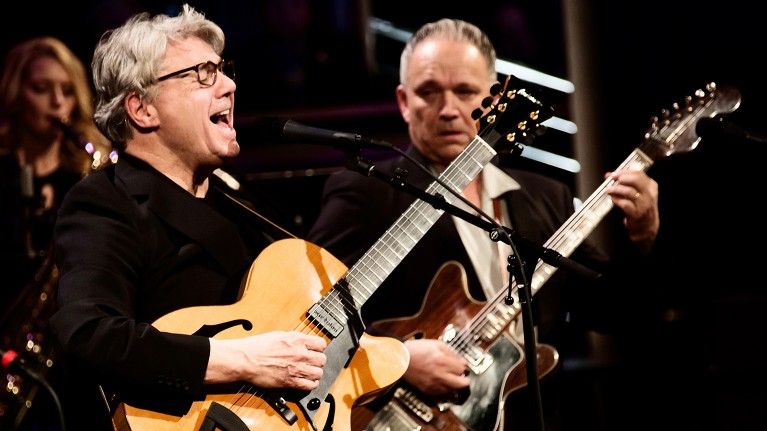 Having learned his first chords at age five from his godfather Les Paul, how to play lead guitar from T-Bone Walker at age nine, and then working with the best bluesmen in Chicago — Muddy Waters, Howlin' Wolf, Buddy Guy, James Cotton, and Paul Butterfield — Miller has a serious affinity for the blues. In this program, he will explore music from three essential blues hubs: Memphis, Texas, and Chicago. As fans of the genre know well, the blues adopts its own unique flavor depending on the location, and Miller is well equipped to highlight the important nuances and similarities between these vibrant musical cities. Miller will be joined by guitarist Jimmie Vaughan, harmonica player Charlie Musselwhite, organist Mike Flanigin, pianist Shelly Berg, trumpeter Michael Rodriguez, alto saxophonist Patrick Bartley, tenor saxophonist Craig Handy, baritone saxophonist Lauren Sevian, bassist Yasushi Nakamura, and drummer Sonny Emory.