The weekend is here! Pour yourself a mug of peaberry coffee, grab a seat by the fire, and get ready for our longer form weekend reads:
• The Gospel According to Michael Porter: Harvard Business School professor Michael Porter has influenced generations of MBAs and world-famous value investors. But could his investing ideas be wrong? (Institutional Investor)
• Will Traditional Auto Makers Steal the Future From Tesla? Global auto makers are rapidly innovating and restructuring legacy operations. (Barron's)
• Macklowe vs. Macklowe (The Real Deal)
• A Dozen Business Lessons from Waffle House (25iq)
• To Understand the Benefits of Tax Reform, Start by Understanding Apple's Taxes (Fortune) see also  How Corporations and the Wealthy Avoid Taxes (and how to stop them) (New York Times)
• Harvey Weinstein's Army of Spies (New Yorker)
• Mail-Order CRISPR Kits Allow Absolutely Anyone to Hack DNA (Scientific American)
• CDC scientists pursue deadly monkeypox virus in Africa (Washington Post)
• "He Thought He Was Going to Lose": Inside Donald Trump's Election Night War Room (GQ)
• What Happens If China Makes First Contact? (Atlantic)
Be sure to check out our Masters in Business interview this weekend with Jean Case, CEO of the Case Foundation and former executive at America Online (her husband is Steve Case, founder of AOL). She is also chairman of the National Geographic Society Board of Trustees.
The world's biggest killers? Diseases linked to human behaviour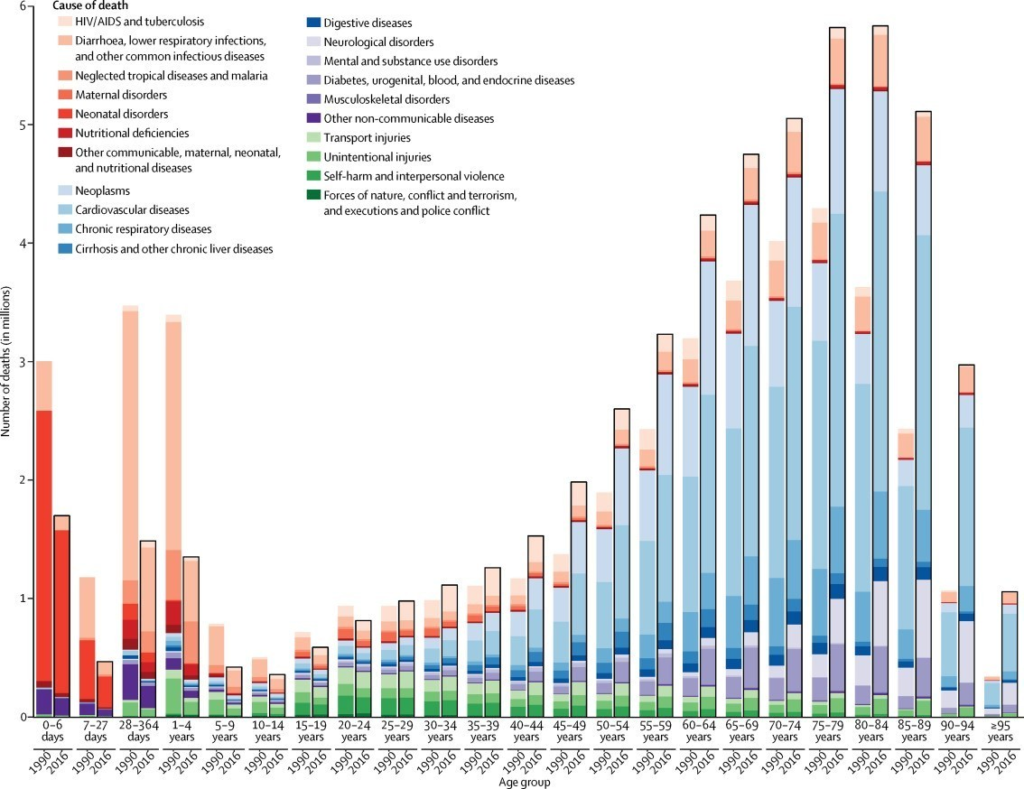 Source: World Economic Forum
Want to receive our daily reads in your inbox? Sign up here!