Today is Good Riddance day — kick it off with our morning reads:
• 40% of Comments Critical of 'Fiduciary' Rule Are Fake (Wall Street Journal)
• Socially Responsible Investing's Status (ETF.com) see also Here's an Easy Checklist to Evaluate Any ETF. (Bloomberg)
• Bitcoin's boom is a boon for extremist groups (Washington Post)
• The future of grocery shopping has arrived — in China (Quartz)
• Have Stock Investors Become Smarter? (Morningstar)
• Scott Walker's big Foxconn factory deal is going to cost taxpayers a fortune (Vice)
• These States Are Likely To Legalize Marijuana In 2018 (Forbes)
• How did half of the great Florida coral reef system disappear? (The Guardian)
• Galactic Glow, Thought to Be Dark Matter, Now Points to Hidden Pulsars (Quanta Magazine)
• The 50 Best Podcasts of 2017 (The Atlantic)
What are you reading?
2017 was the year of the upside growth surprise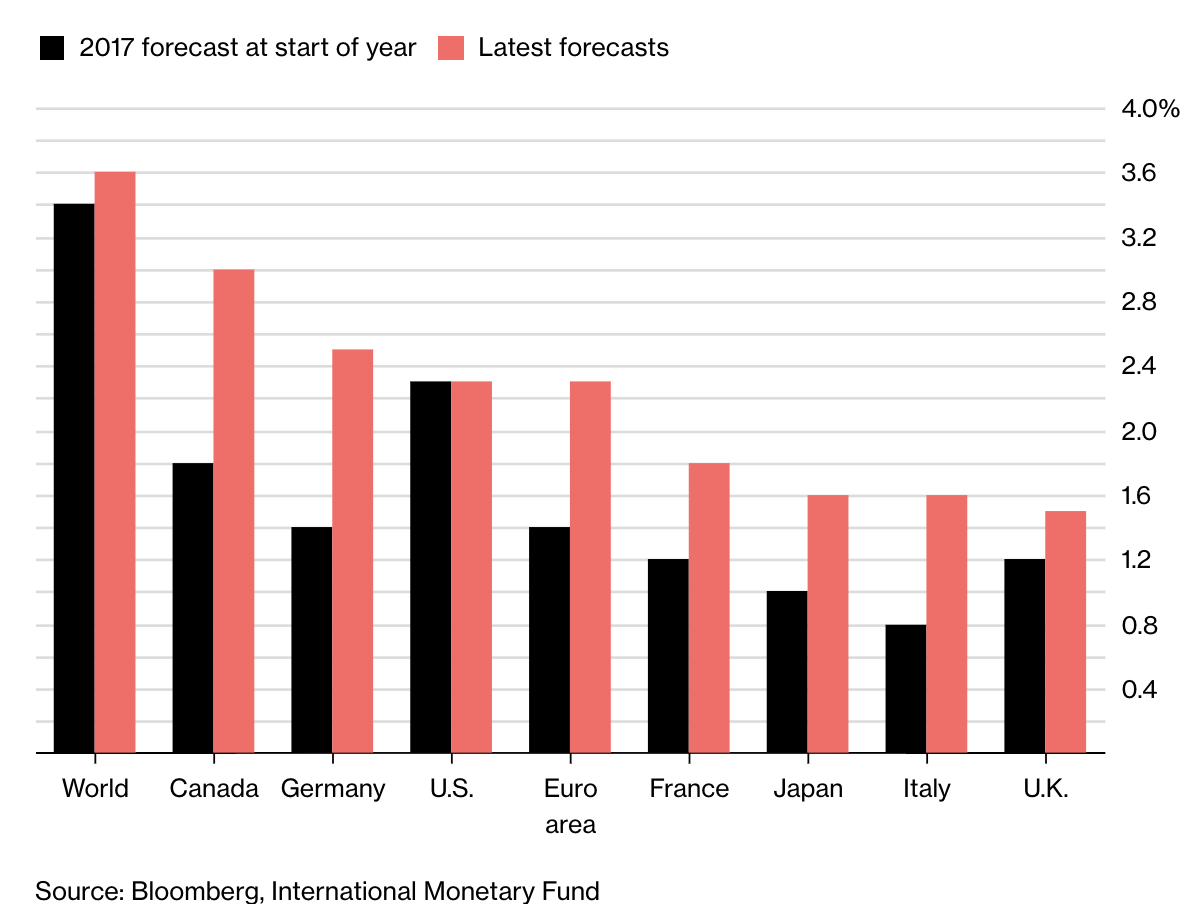 Source: Bloomberg
Want to receive our daily reads in your inbox? Sign up here!