What a lovely example of late '60s 365 GT. This Pininfarina-designed, 500 Superfast-inspired, 2 + 2 imposes its presence via a huge hood and sizable trunk.
Powered by three Weber 40 DF / 1 double-barrel carburettors, the Ferrari 365 GT V12 is a bored to 4 liters out of the 330. The most powerful road Ferrari at the time. Only 801 copies of the Ferrari 365 GT 2 + 2 coupe were produced. Given this rarity, they are still "reasonably priced" for a V12 F-car at about $300k. The past few years has seen giant appreciation of Ferraris, especially the 2 door 2 seater convertible V12s.
I love this was shot on La Rive Gauche in the Latin Quarter of Paris, across the Seine from Notre Dame . . .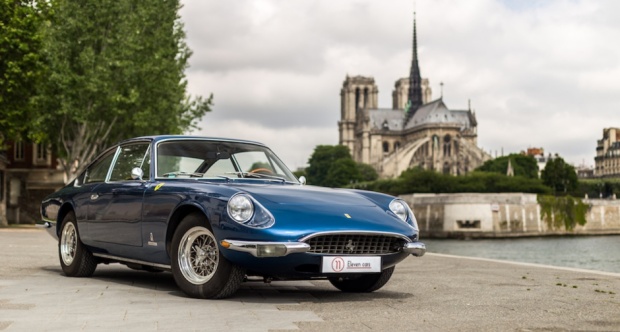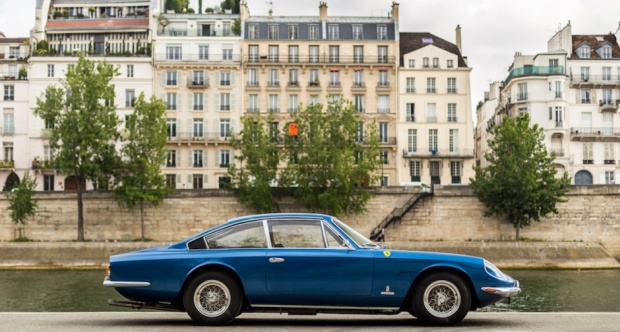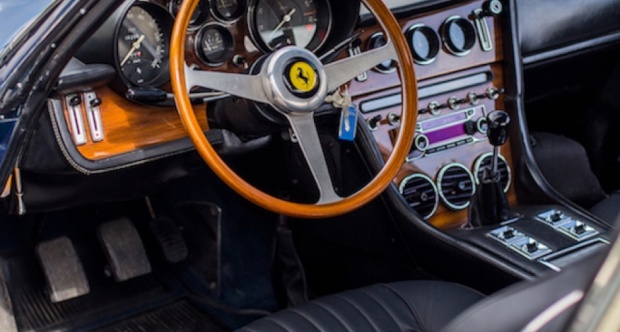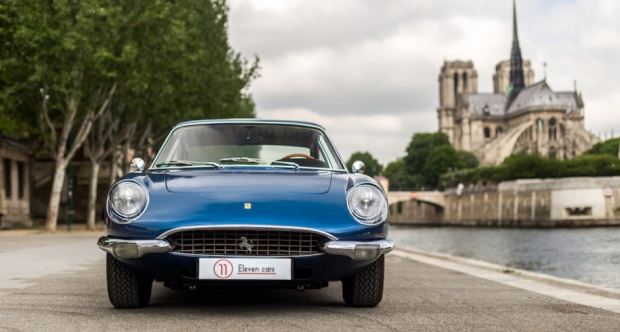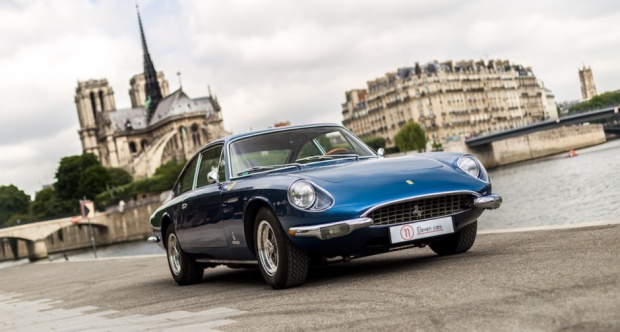 Source: Classic Driver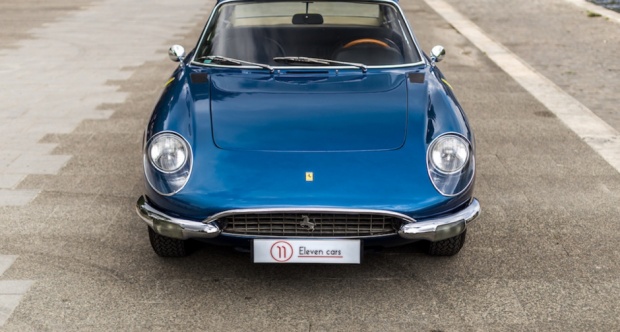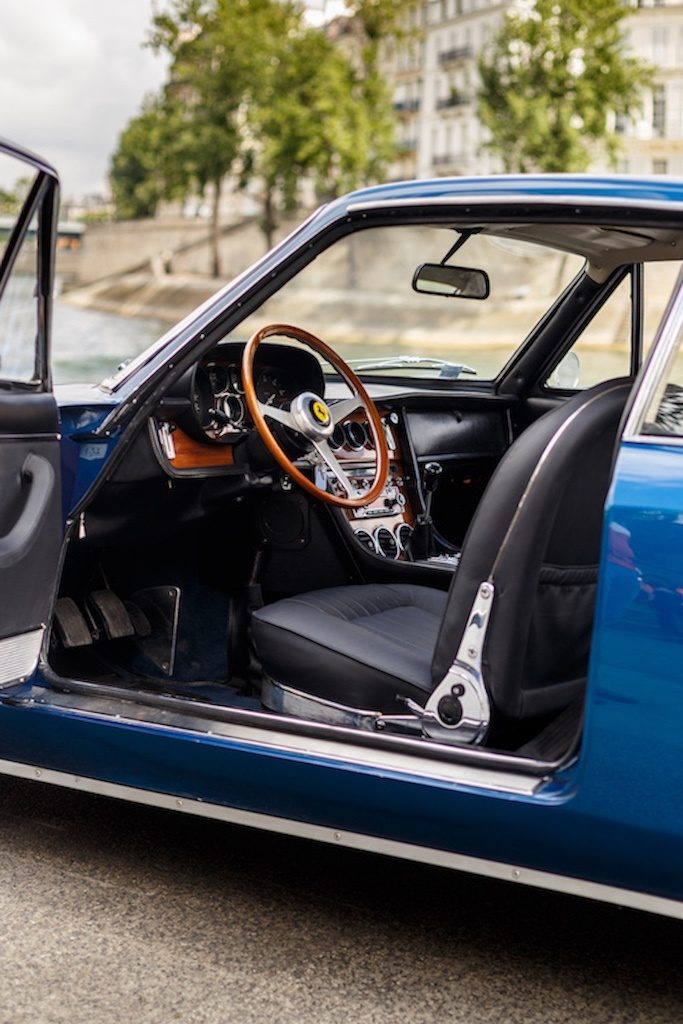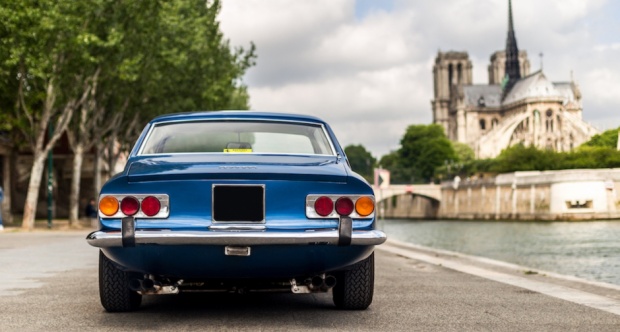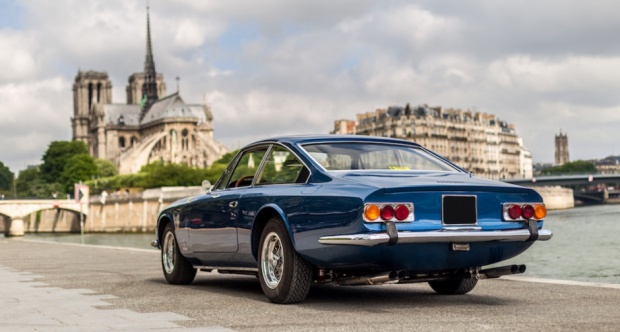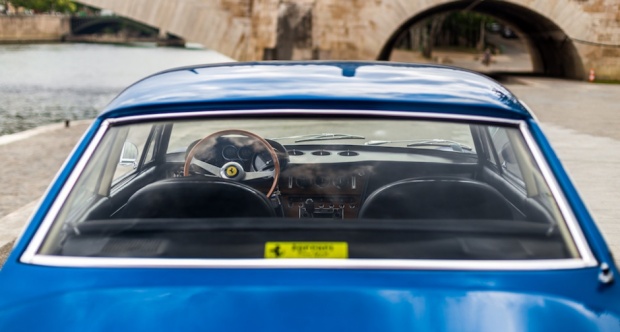 Source: Classic Driver