My President's Day morning train reads:
• Dangerous Bullshit (LA Review of Books)
• If you're under 40 you should be hoping for another stock plunge, says pundit Josh Brown (Los Angeles Times)
• Charles Payne: Lessons learned from 35 years in the fund industry (Evidence-Based Investor)
• Meet the Guy Who Gets Financial Advisers Appearances at Harvard and West Point (MoneyBeat)
• A former Russian troll speaks: 'It was like being in Orwell's world' (Washington Post)
• How Low Will Retail Go? Look at the Railroad (Bloomberg View)
• Moore's Law is ending and the future of technology is uncertain (Newsweek)
• Can Anything Stop Romney From Winning Utah's Senate Seat? (FiveThirtyEight)
• Never-ceasing, school shootings. (statisticalideas) see also 4 Laws That Could Stem the Rising Threat of Mass Shootings. (ScientificAmerican)
• Nominees in the 2018 World Press Photo Contest (Atlantic)
Be sure to check out our Masters in Business interview this weekend with Kathryn Minshew, co-founder and chief executive officer of career-development platform The Muse. She has been named to the Forbes "30 Under 30 in Media" list, and honored as one of Inc.'s "15 Women to Watch in Tech."
The Russia Investigation Is Moving Really Freaking Fast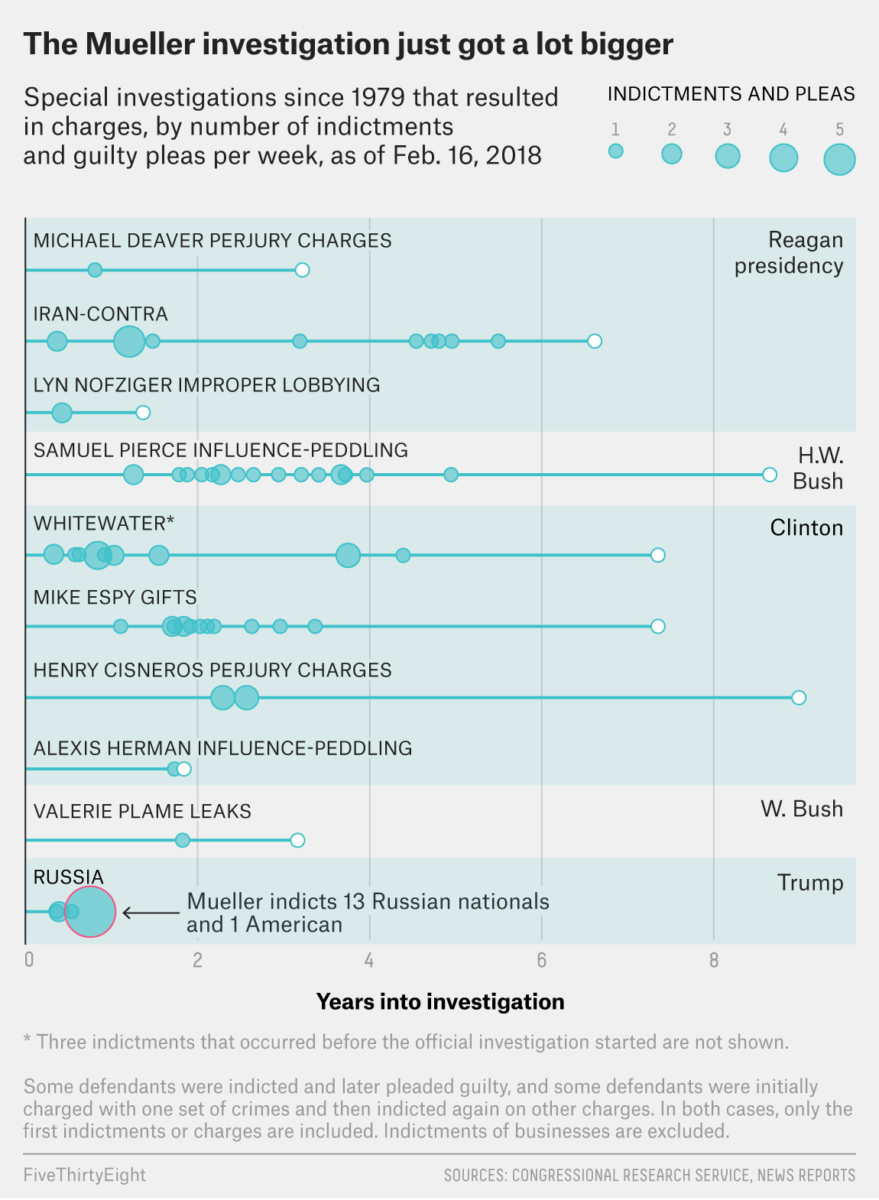 Source:  (Fivethirtyeight)
Want to receive our daily reads in your inbox? Sign up here!