click for ginormous graphic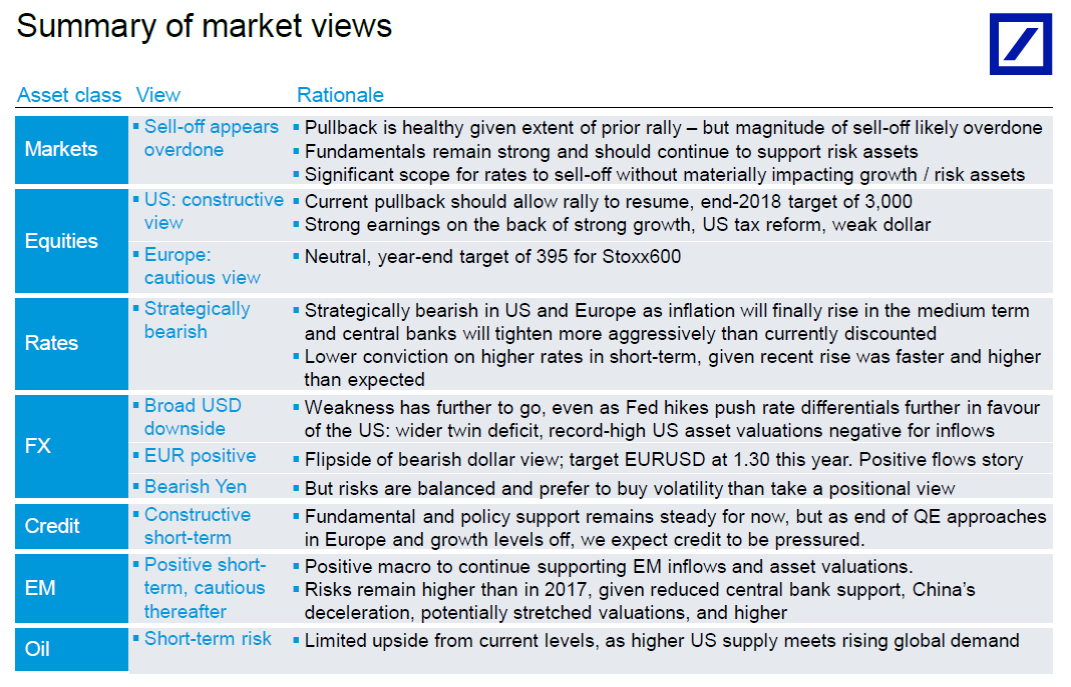 Source: Deutsche Bank Securities
Torsten Sløk always brings the good stuff:
"After a stellar 2017 and an even stronger January, risk assets have undergone a sharp pullback in the last week. Initially triggered by higher rates as markets repriced inflation expectations higher, the episode evolved into a technical spout of volatility exacerbated by programmatic strategies.

The pullback is healthy, after a highly unusual stretch of market tranquility. For instance, the S&P 500 had not had a 3% pullback in over 300 trading days; market positioning had become stretched. However, the moves now appear overdone. We are now well past the typical 3-5% pullback, and the sell-off has gone beyond that during 2013's Taper Tantrum which was triggered by a much sharper rise in rates."
I have to get him on MiB soon . . .