My easy like Sunday morning reads:
• Yes, You Can Find a Financial Planner Even if You're Not Rich (New York Times)
• Slumbering Bear Holds a Lot of Answers (Bloomberg Gadfly) see also It's Over (Irrelevant Investor)
• Big investors back push for 30% target for female executives (Financial Times)
• To the World, They're Crypto Bros. To Each Other, a Brotherhood (Bloomberg)
• Unfulfilled promises: Amazon fulfillment centers do not generate broad-based employment growth (Economic Policy Institute)
• Tech Companies Are Under Pressure Everywhere Except Where It Matters (The Intercept)
• Inside the FBI Life of Peter Strzok and Lisa Page, as Told in Their Text Messages (Wall Street Journal)
• How to tell if you have fake Twitter followers (and how to remove them) (Poynter)
• The search for Jackie Wallace (NOLA)
• Windfall for Super Bowl Hosts? Economists Say It's Overstated (New York Times)
Be sure to check out our Masters in Business interview this weekend with Constance Hunter, chief economist of KPMG. She is a past board member of the National Association for Business Economics (NABE) and a member of 100 Women in Hedge Funds.
If Trump Gets His Way, America Won't Be No. 1 in Science Much Longer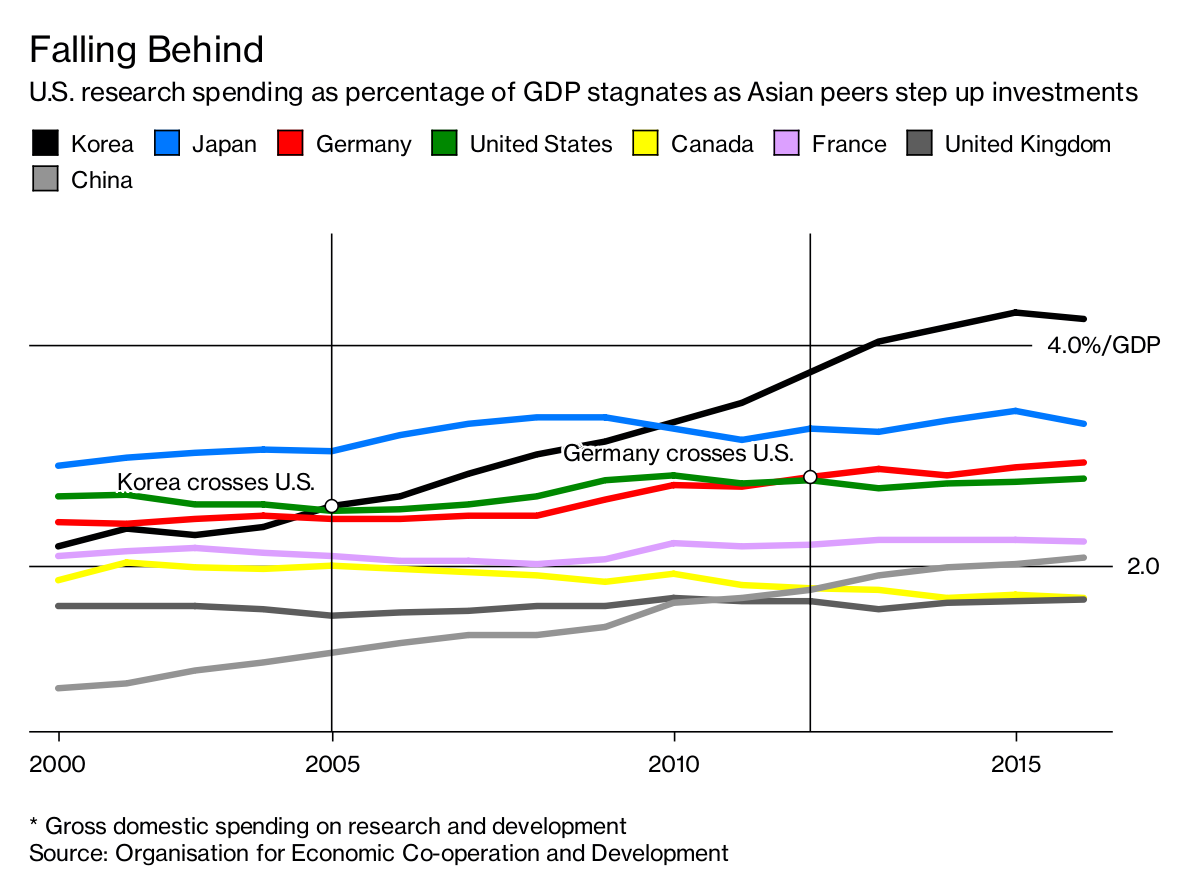 Source: Bloomberg
Want to receive our daily reads in your inbox? Sign up here!