My easy like Sunday morning reads:
• The Frat House of Representatives (Politico)
• The Rise of Bitcoin Factories: Mining for the Masses (Wall Street Journal)
• "Just an Ass-Backward Tech Company": How Twitter Lost the Internet War (Vanity Fair)
• How the Adult Film Industry Evolves With the Internet (Real Clear Life)
• Why Can Everyone Spot Fake News But The Tech Companies? (Buzzfeed)
• Why conservative magazines are more important than ever (Washington Post)
• Crisis actors, deep state, false flag: the rise of conspiracy theory code words (The Guardian)
• Years-old rape kits are finally being tested. No one can agree on what to do next. (Washington Post)
• Secret Life of a Search and Rescue Volunteer (Narratively) see also 72 Hours of Getting Schooled in the No-Nonsense Art of Survival (Outside)
• What I Saw Treating the Victims From Parkland Should Change the Debate on Guns (The Atlantic)
Be sure to check out our Masters in Business interview this weekend with Pimco's Jerome Schneider, head of short-term portfolio management and funding, and Morningstar Fixed-Income Fund Manager of the Year (U.S. 2015).
Soarin' Fundamentals for Stocks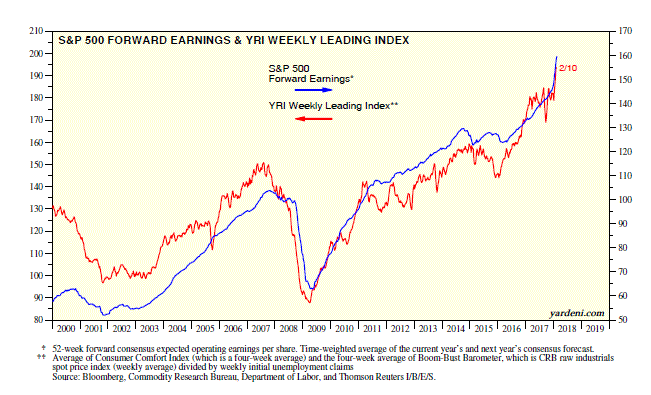 Source: Dr. Ed's Blog
Want to receive our daily reads in your inbox? Sign up here!