click for ginormous graphic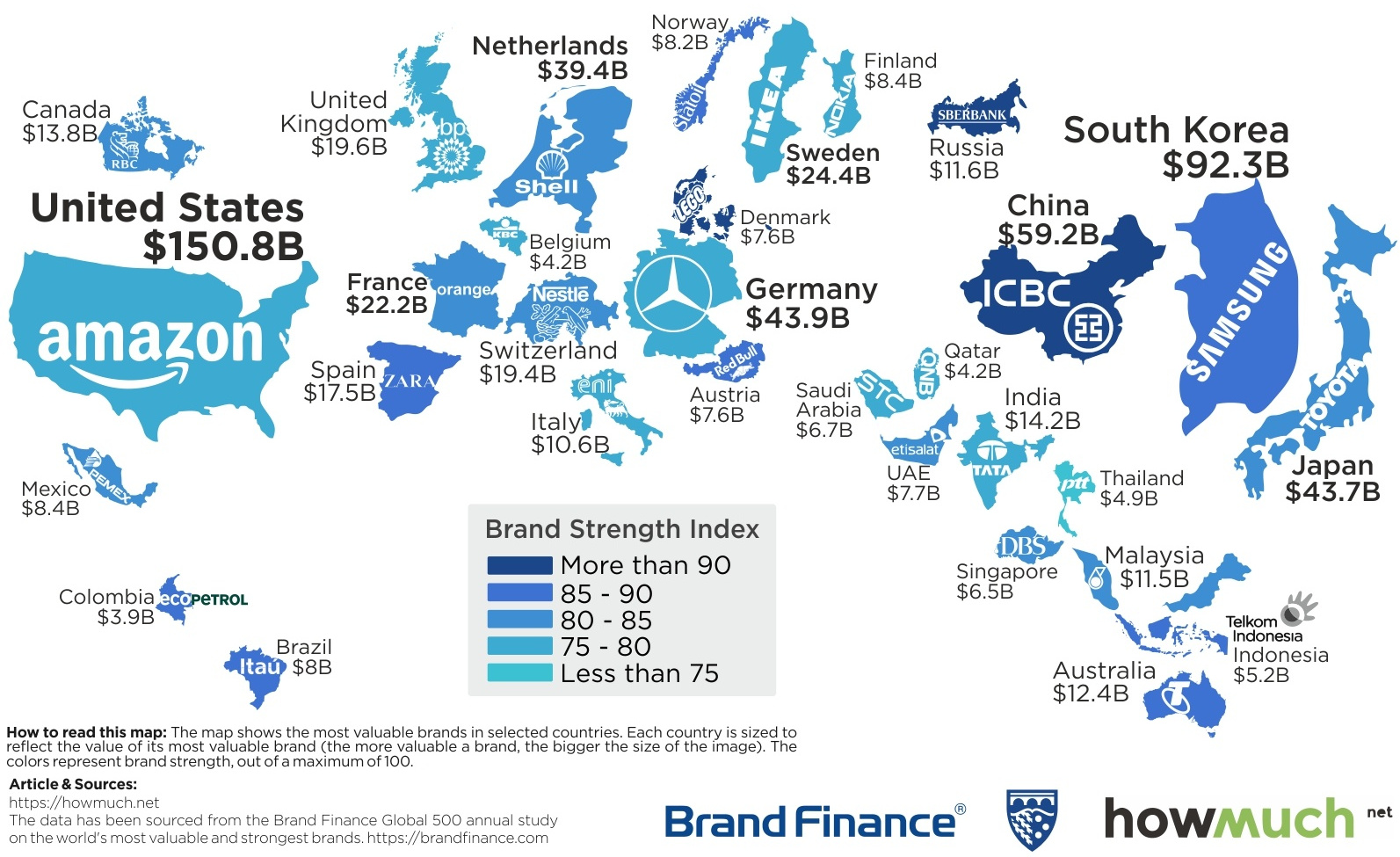 Source: Brand Finance via How Much
Interesting distinction: This map shows the most valuable brand — not company or market cap — in each country:
"The market value of a company's brand is only half the picture. The brand's relative strength compared both to its competitors and to companies in other industries is often much more indicative of the company's future prospect. So we combined both measurements to map the most valuable brands in each country combined with a brand strength index score from Brand Finance."
Interesting stuff . . .
Sources:
Mapping the World's Most Valuable Brands in 2018 (January 31, 2018)
Brand Finance Global 500 2018 + PDF (January 2, 2018)
Previously:
World's Most Valuable Brands (December 16, 2016)