The weekend is here! Pour yourself a mug of mocha java coffee, grab a seat by the fire, and get ready for our longer form weekend reads:
• The Case for Breaking Up Amazon, Apple, Facebook and Google (Esquire)
• Michael Lewis goes to Washington in search of Trump and winds up watching the State of the Union with Steve Bannon. (Bloomberg View)
• Citizen Thiel: Worth $3.7 billion and with deep links to Western intelligence agencies, is still be in search of a purpose. (New Zealand Herald)
• How VW Paid $25 Billion for Dieselgate — And Got Off Easy (ProPublica)
• The Story of the Johnsons, the Boisterous Dynasty That's Taken Over Britain (Vice)
• The Yorkie's Dominance: To understand New York real estate, follow Fido (New York Times)
• Standoff: How the Dallas SWAT team cornered and killed the July 7 police shooter (Dallas News)
• Here's what war with North Korea would look like (Vox)
• The Man's Man's Kitchen: Appliances and the kitchens they fill have evolved around the men who now inhabit them—even if appliance brands would prefer not to talk about it. (Curbed)
• In Conversation: Quincy Jones.  The music legend on the secret Michael Jackson, his relationship with the Trumps, and the problem with modern pop. (Vulture)
Be sure to check out our Masters in Business interview this weekend with Jack Devine, a 32-year veteran of the Central Intelligence Agency, a former Acting Director of CIA's operations. He is the author of Good Hunting: An American Spymaster's Story.
This Bull Market Has Not Been Correction-Proof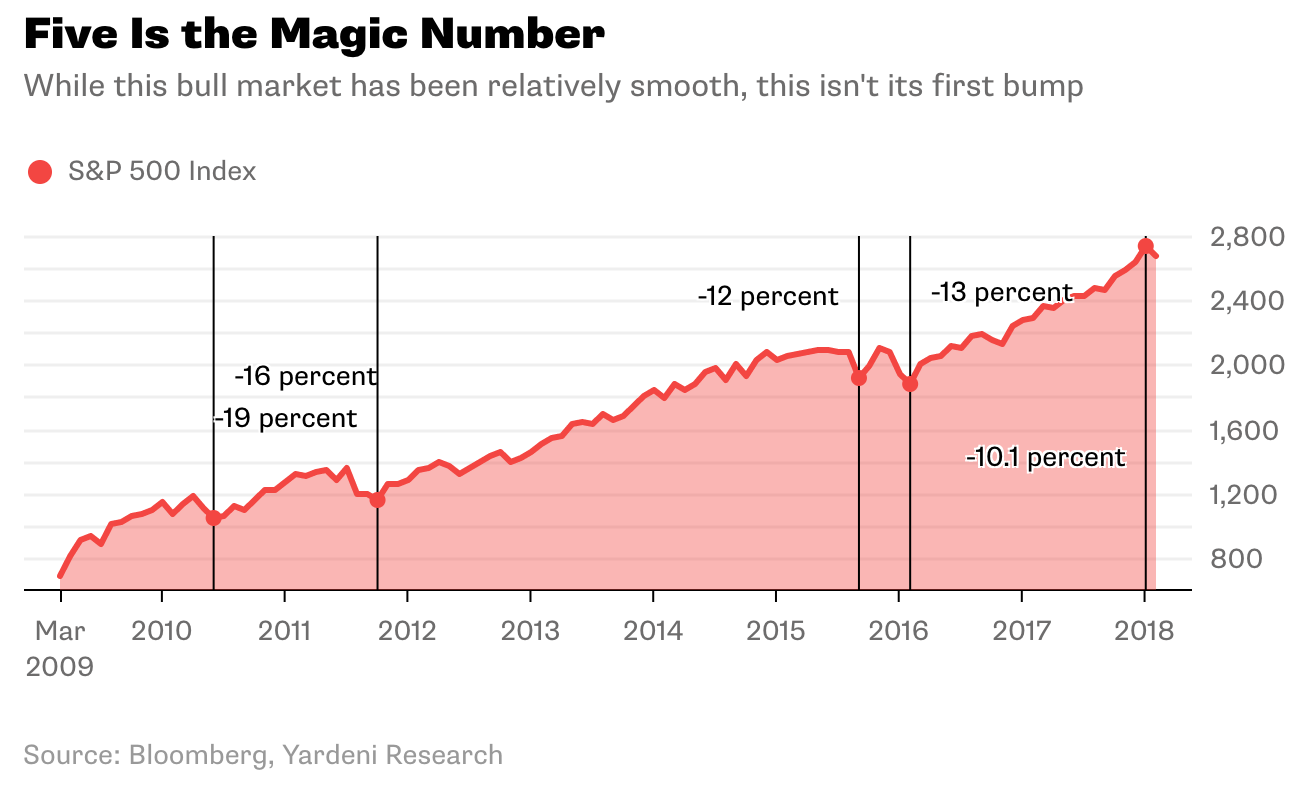 Source: Bloomberg Gadfly
Want to receive our daily reads in your inbox? Sign up here!