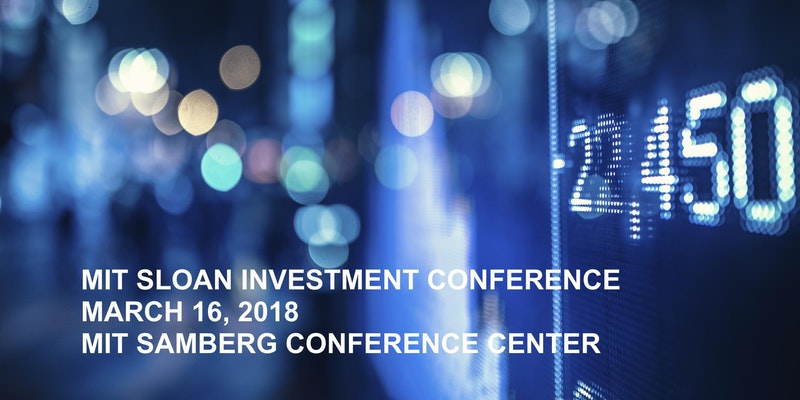 I will be speaking at the MIT Sloan Investment Conference on March 16th. Past years, the conference has featured Seth Klarman (Baupost), Howard Marks (Oaktree Capital), Jeremy Grantham (GMO), Thomas H. Lee (Thomas H. Lee Capital), Robert Merton (Nobel Laureate), Gary Bergstrom (Acadian Asset Management), Vikram Pandit (TGG Group) and Daniel D'Aniello (The Carlyle Group).
My charge will be two wrangle two very fascinating panels:
• The Search for Value

• Crypto Investing
The full agenda, including all of the panel participants, is here.
Big Picture readers can get 20% off regular tickets by using promo code RITHOLTZ here.
See you there !