The weekend is here! Pour yourself a mug of Porto Rico Importing coffee, grab a seat by the window, and get ready for our longer form weekend reads:
• Mr. No Comment: When Steven Cohen and the hedge fund elite battle the press, Jonathan Gasthalter — PR man extraordinaire — throws the punches (Institutional Investor)
• The Lottery Hackers: Jerry and Marge Go Large (Huffington Post)
• An abridged, illustrated history of volatility (FT Alphaville)
• A Week Inside WeLive, the Utopian Apartment Complex That Wants to Disrupt City Living (GQ)
• Tone-Deaf: How Facebook Misread America's Mood on Russia (Wall Street Journal)
• Silicon Valley's Origin Story The generational shift that made tech companies a cultural and political force (New Republic)
• Inside Wall Street's Complex, Shameful, and Often Confidential Battle With #Metoo (Vanity Fair)
• The Radical Left-Wing Theory That the Government Has Unlimited Money (Vice)
• How a society gala was used to sell young-blood transfusions to seniors (Stat)
• Algorithmic wilderness: Robo-bees and drone-seeded forests. Can technology mend our broken relationship with the natural world? (Aeon)
Be sure to check out our Masters in Business interview this weekend with entrepreneur and professor Luis Perez-Breva, who directs MIT's Innovation Teams Program. He is the author of "Innovating: A Doer's Manifesto for Starting From a Hunch, Prototyping Problems, Scaling Up, and Learning to Be Productively Wrong."
Why Private Equity Risks Tripping on Its Own Success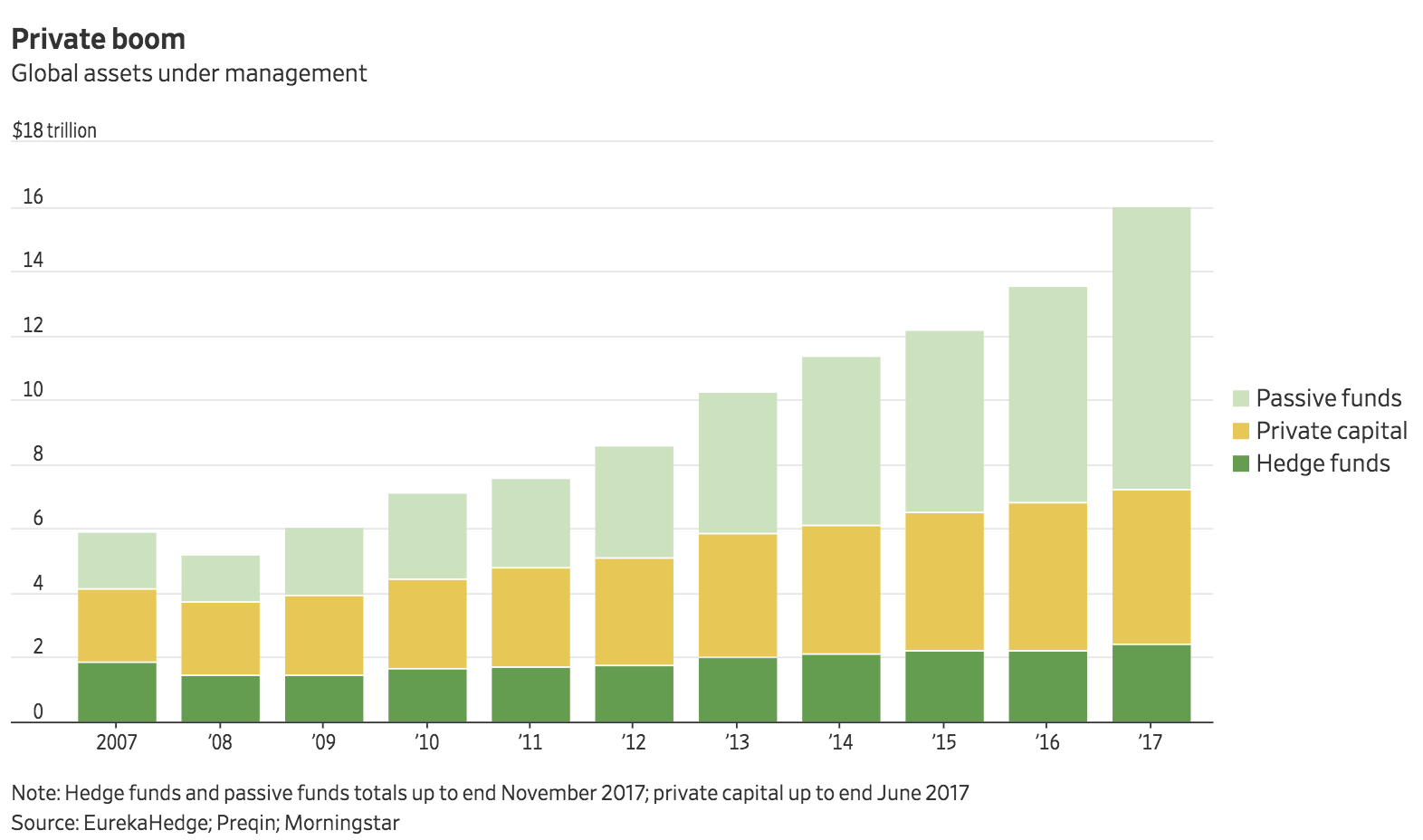 Source: Wall Street Journal
Want to receive our daily reads in your inbox? Sign up here!