click for ginormous graphic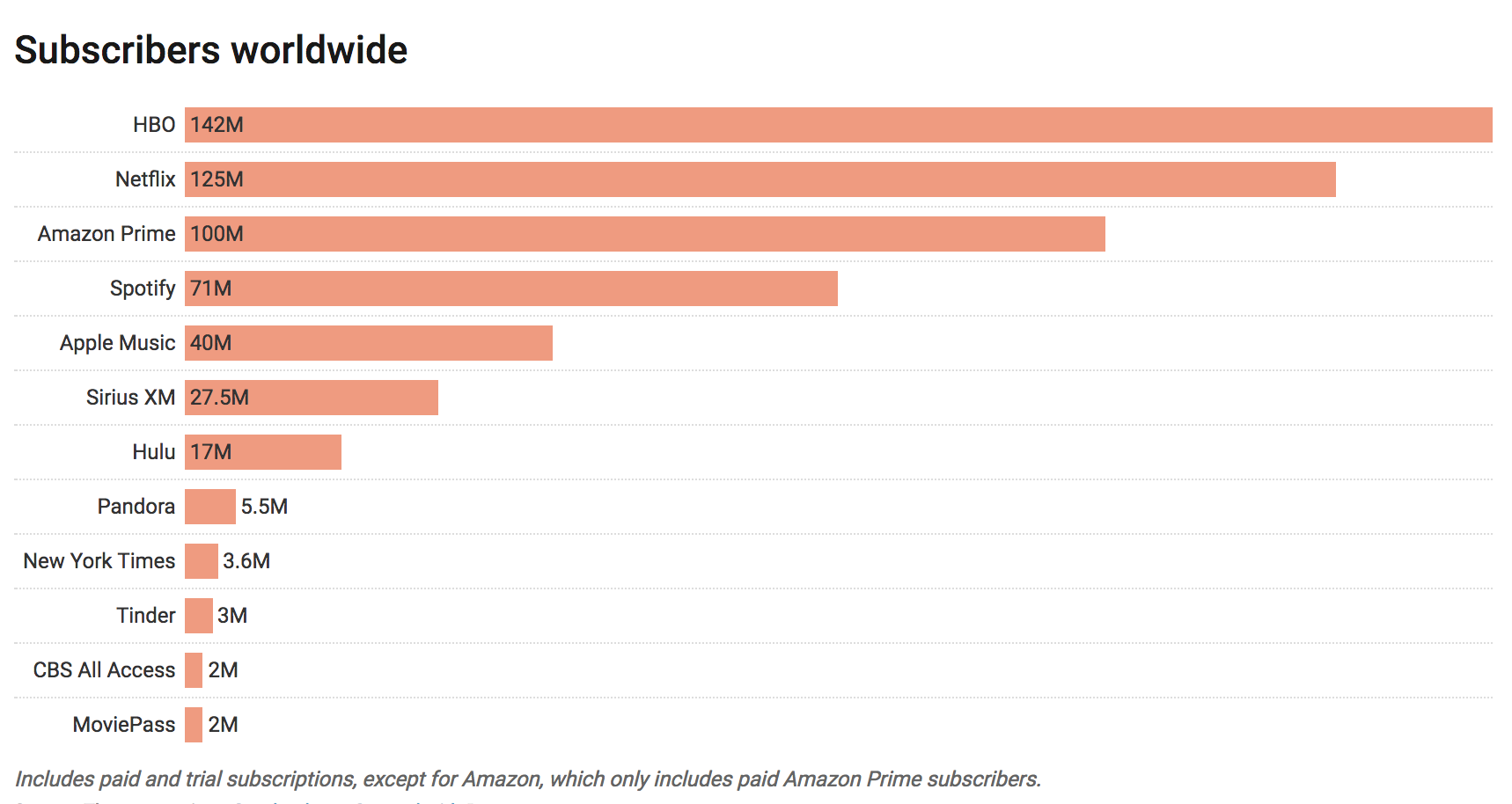 Source: Recode
In its annual shareholder letter, the surprise was the first ever reveal of how many Amazon prime members the firm has amassed – now over 100 Million and growing. To put that number into context, consider the number of paying subscribers other popular services have: HBO has 142 million subscribers; Netflix has 125 million, and Spotify has 71 million.
The other surprise (revealed in Amazon's annual SEC proxy statement) is the surprisingly low wages at Amazon. As Bloomberg news reported, it was "$28,446, reflecting the large number of retail and warehouse employees on staff . . . The ratio between the median pay number and Bezos's total was 1 to 59.
This is quite the astonishing number. I'll have more on this in a bit, but meanwhile, chew this over, via professor Scott Galloway of NYU Stern school of business, and author of The Four: The Hidden DNA of Amazon, Apple, Facebook, and Google. His criticism:
"We (the US) have opted for a society of 350mm serfs serving 3mm lords. Our collective goal used to be the minting of millions of millionaires. However the reality tv culture of "that could be me" has shifted our goal to crowning the first trillionaire, even if it's at the expense of the middle class."
Thats simply an astonishing army of serfs.
Back soon with more . . .
UPDATE 1  April 20, 2018  2pm
My Bloomberg column on the topic is is live: Billionaire Bezos and the Warehouse Workers
UPDATE 2  April 23, 2018  6am
WSJ chart showing similar comparisons
Chart from WSJ showing median income of various firms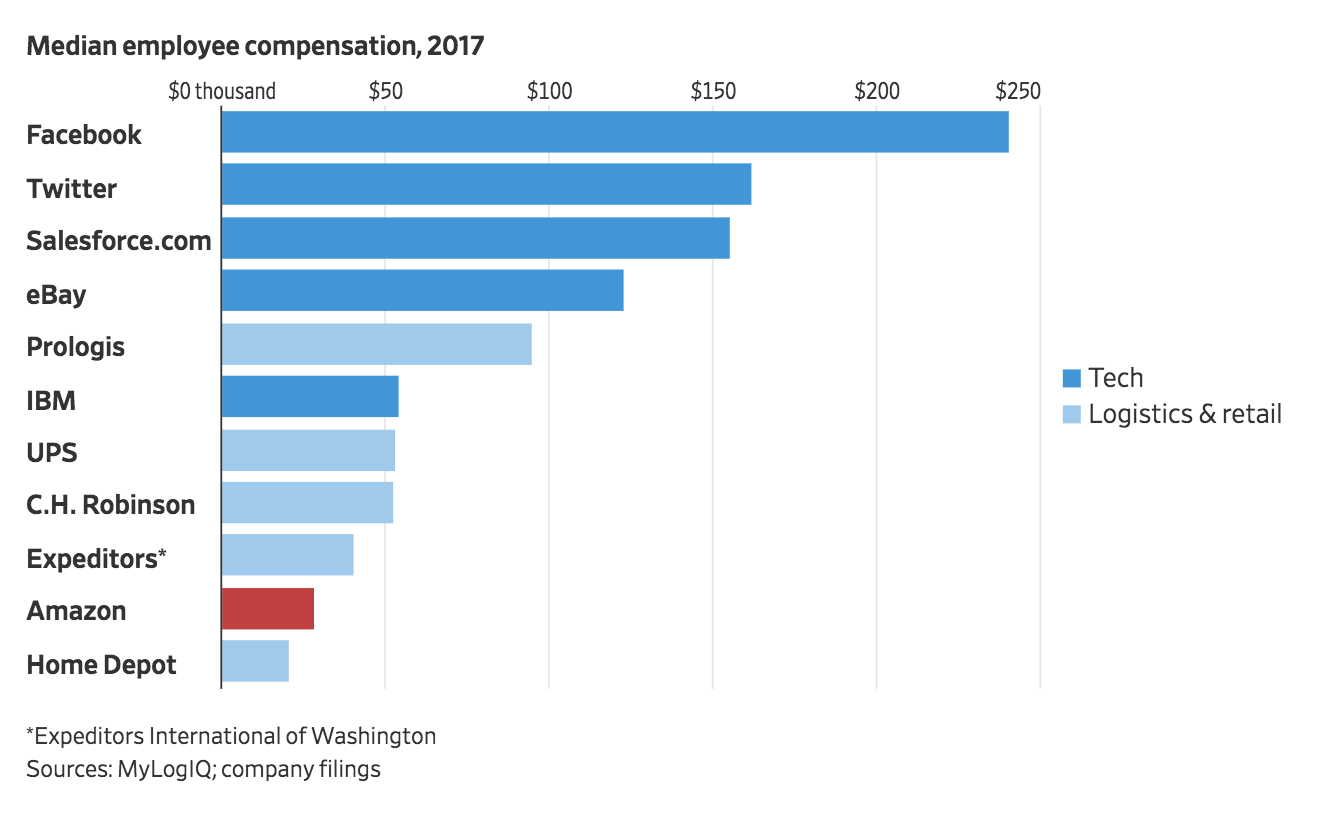 Source: WSJ
Typical worker at Amazon.com is in a warehouse making $28,446 a year