Another lovely open air roadster to help bring in the spring: the convertible version of the still outrageous 1954 two-seat gull-wing doors coupé.
It has all of the design cues that helped make the 300 SL Gullwing such a hit (minus those fantastic doors) — the gills / strakes on the sides, open chrome grill with stacked headlights around it and a gorgeous dashboard.
The 4-speed manual, rear wheel drive car was powered by a 222 hp 6 cylinder. 1963 was the last production year of the car – the original price was $10,950, plus the optional Hardtop cost $178.
I have always loved the 300SL Gullwing, but it was already running into the price stratosphere. In the early 1990s, I had to pass on a 300 SL roadster in rough condition; not only could I not afford the $30,000 initial purchase price of the then 30 year old car, the renovation would have doubled the cost. These cars now regularly get sold at auction for $1.5 to $2 million dollars.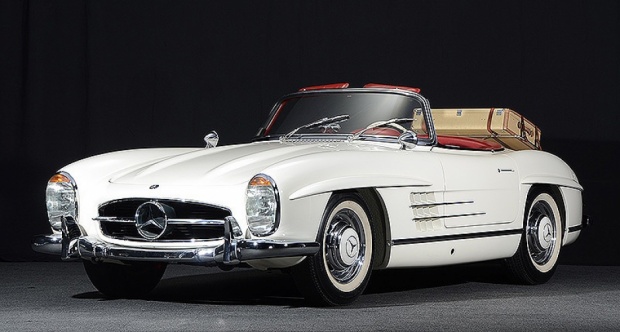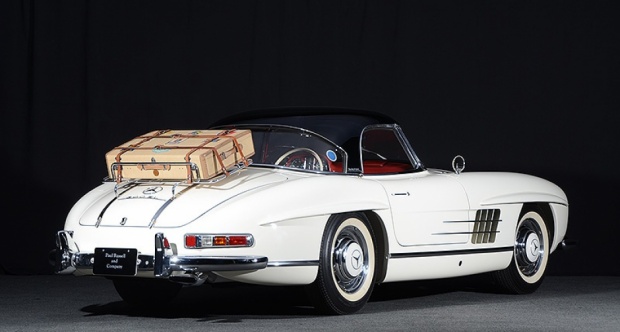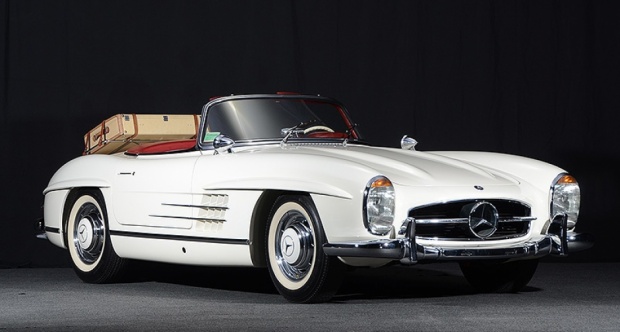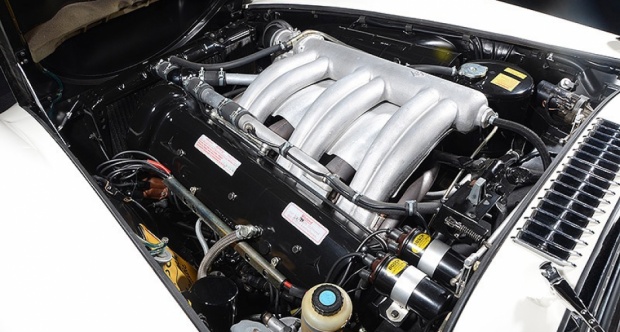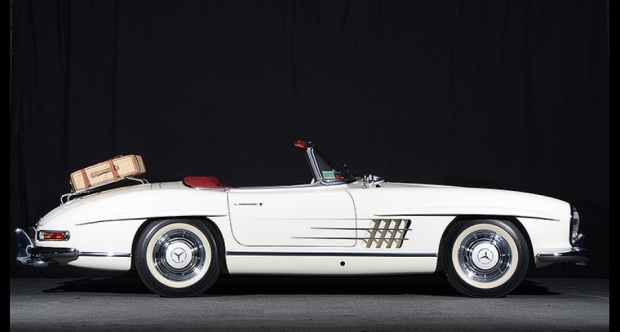 Source: Classic Driver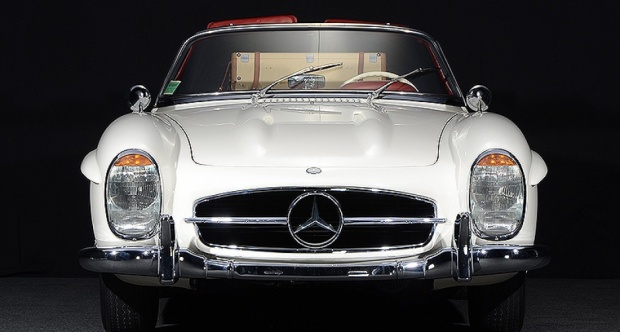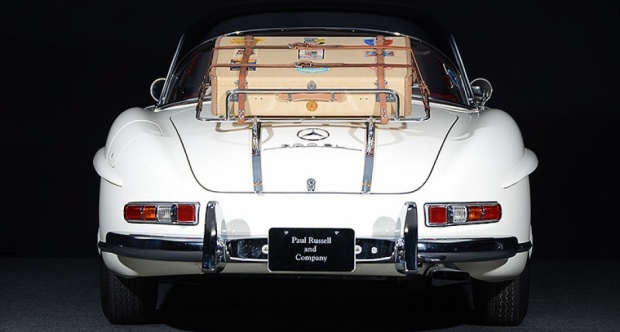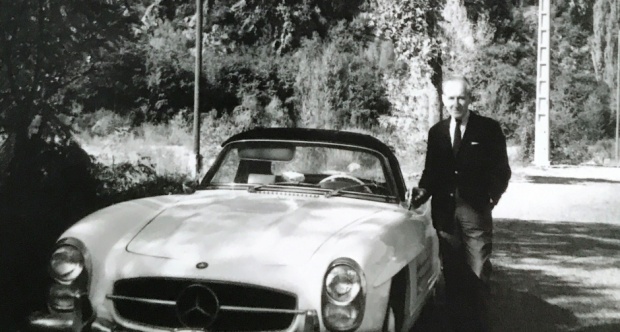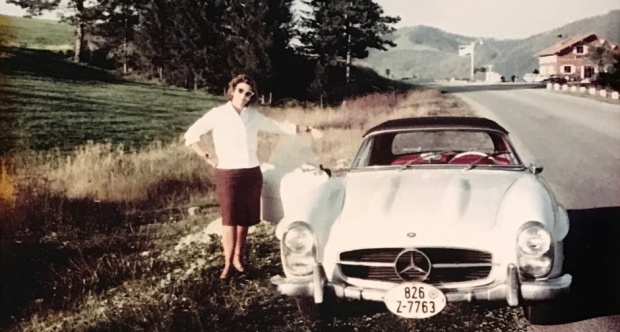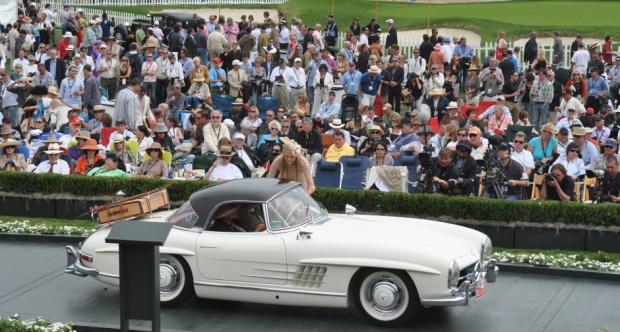 Source: Classic Driver