My easy like Sunday morning reads:
• Surprise, You Live in a Giant Airbnb (Bloomberg Businessweek)
• Divine Discontent: Disruption's Antidote (Stratechery)
• Google vs. Google: How Nonstop Political Arguments Rule Its Workplace (Wall Street Journal)
• Top Takeaways From Studying iPhone X Owners (Tech.pinions)
• How merchants use Facebook to flood Amazon with fake reviews (Washington Post)
• The Great High School Impostor (GQ)
• The IQ trap: how the new genetics could transform education (New Statesman)
• When Science Gets Demoted: The Case of Vitamins (Bloomberg View)
• Think Manhattan's DA Goes Easy on the Rich? Look at How He Prosecutes the Poor. (New York Magazine) see also The Real Villain Behind Our New Gilded Age (New York Times)
• The Jared "Cleanse": The Endgame Approaches for the Kushners' Looming Tower (Vanity Fair)
Be sure to check out our Masters in Business interview this weekend with Benedict Evans, a partner at Silicon Valley venture capital fund Andreessen Horowitz.
The Retail Real Estate Glut Is Getting Worse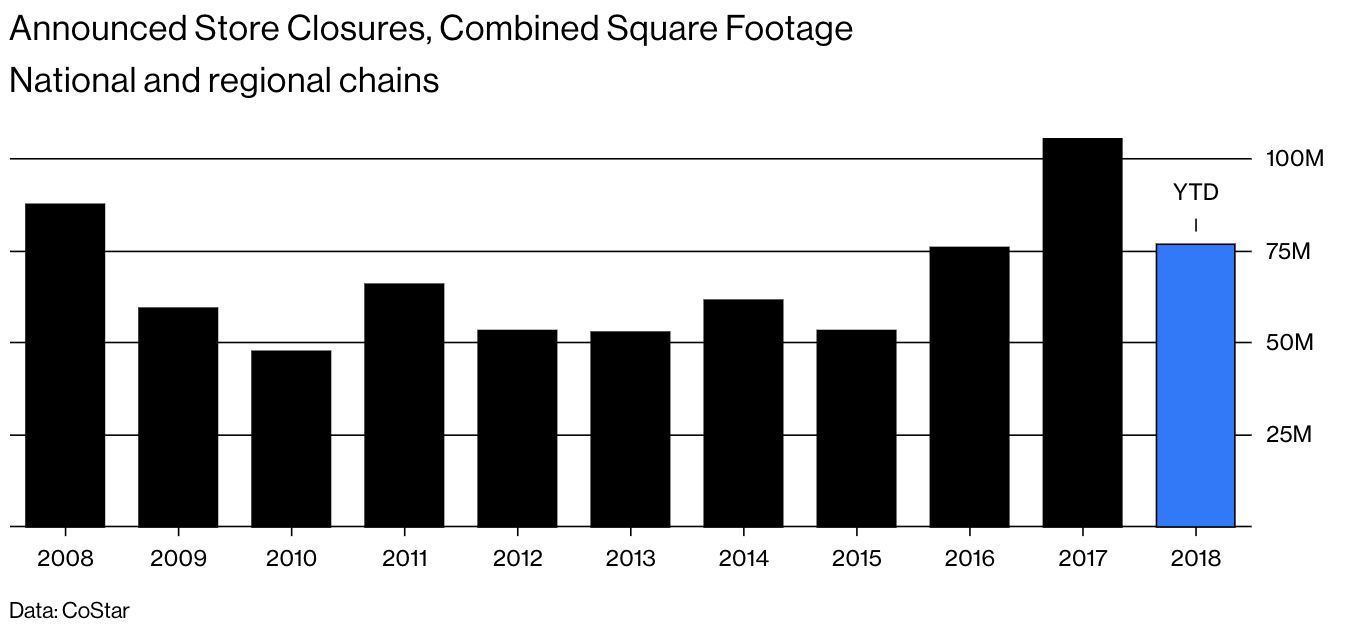 Source: Bloomberg Businessweek
Want to receive our daily reads in your inbox? Sign up here!