My easy like Sunday morning reads:
• Fees Matter When Picking Funds — but They Aren't Everything (Institutional Investor)
• The gun industry claims to be a big job creator. Here's why you shouldn't believe it (LA Times)
• How China's 36th-Best Car Company Saved Volvo (Bloomberg)
• Corporate tax rates and economic growth since 1947 (Economic Policy Institute)
• Your Smartphone Is the Best Computer You Own (Wall Street Journal)
• How the FBI informant's outreach to Trump staffers fits into overall investigation (Washington Post) see also 4 surprising facts about Stefan Halper, a professor and top-secret informant on Russia (Washington Post)
• Dodging Dementia: More Of Us Get At Least A Dozen Good, Happy Years After 65 (Kaiser Health News)
• Who's Afraid of the Female Nude? Paintings of naked women, usually by clothed men, are suddenly sitting very uncomfortably on gallery walls. (The Cut)
• Has Alanis Morissette Made the Most Woke Musical Since 'Hair'? (New York Times)
• These Amazing LeBron Assists Deserve Names (Slate)
Be sure to check out our Masters in Business interview this weekend with Ed Yardeni of Yardeni Research; Dr. Yardeni previously served as chief investment strategist for Deutsche Bank. He is the author of "Predicting the Markets: A Professional Autobiography."
Climate Change Warriors' Latest Weapon of Choice Is Litigation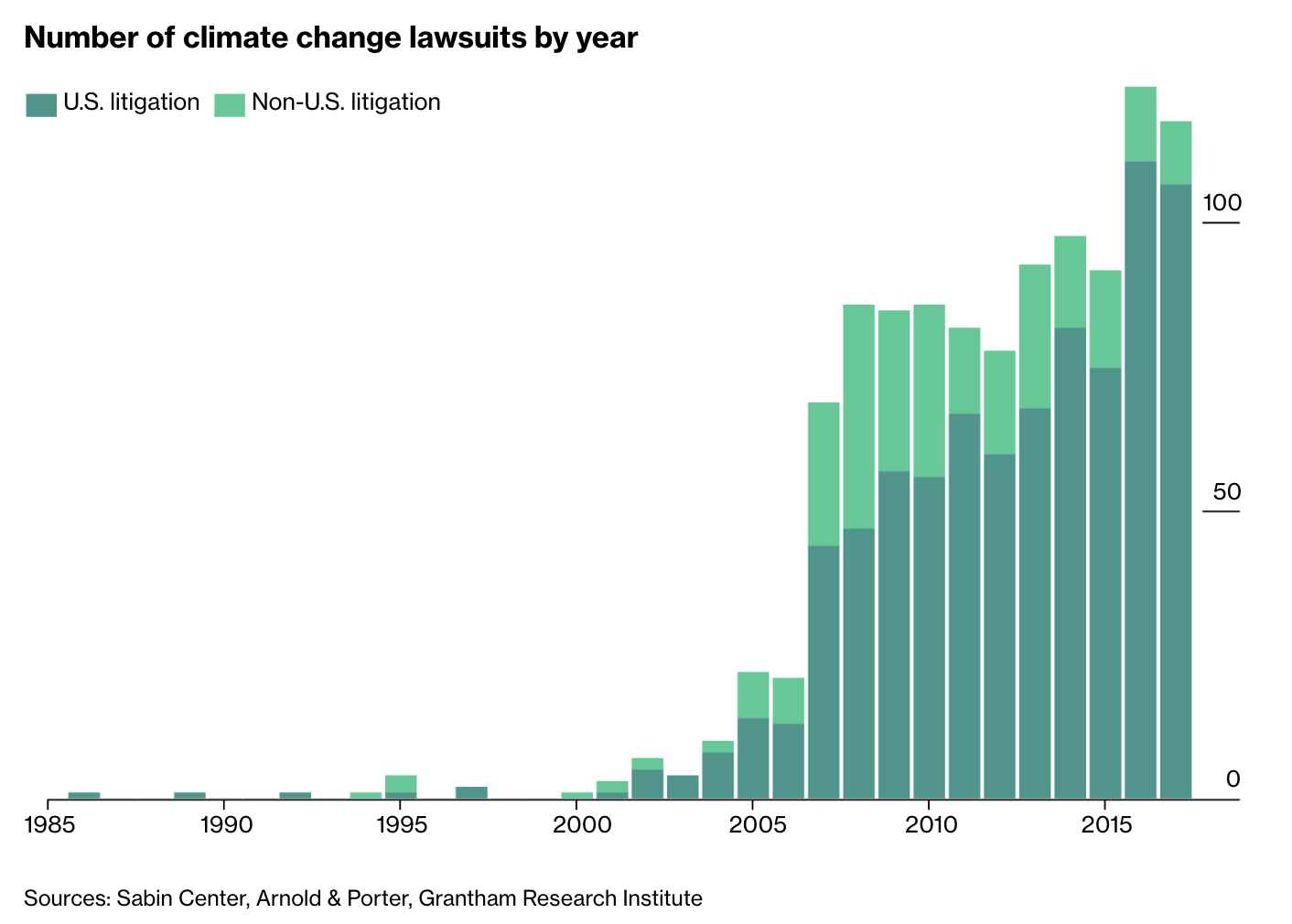 Source: Bloomberg
Want to receive our daily reads in your inbox? Sign up here!