The weekend is here! Pour yourself a mug of Mocha Java coffee, grab a seat by the pool, and get ready for our longer form weekend reads:
• Discuss: The End is Near for the Economic Boom: Growth will slow. The bull market will expire. Here's why and what you need to do about it. (Fortune)
• Zuckerberg: The Recode interview Everything was on the table — and after Facebook's wildest year yet, that's a really big table. (Recode)
• The Humility Curve: A look at the investing errors I've made, so you don't have to. (Tim Hanson)
• Lloyd Blankfein's Big, Tricky, Game-Changing Bet. (Institutional Investor)
• American Conservatives Played A Secret Role In The Macedonian Fake News Boom Ahead Of 2016 (Buzzfeed)
• Why Elon Musk is hard not to like (1843)
• How the Blog Broke the Web (Stacking the Bricks)
• The Quiet Anger of Adam Schiff. (California Sunday)
• Shakespeare's Worlds of Science (New Atlantis)
• NFL Succession: The Family Ownership Dramas That Roil the NFL (Sports Illustrated)
Be sure to check out our Masters in Business interview this weekend with John Carreyrou, the Pulitzer-winning investigative reporter who exposed wrongdoing at the much-hyped startup Theranos. His new book is "Bad Blood: Secrets and Lies in a Silicon Valley Startup."
Research and Development Spending by Country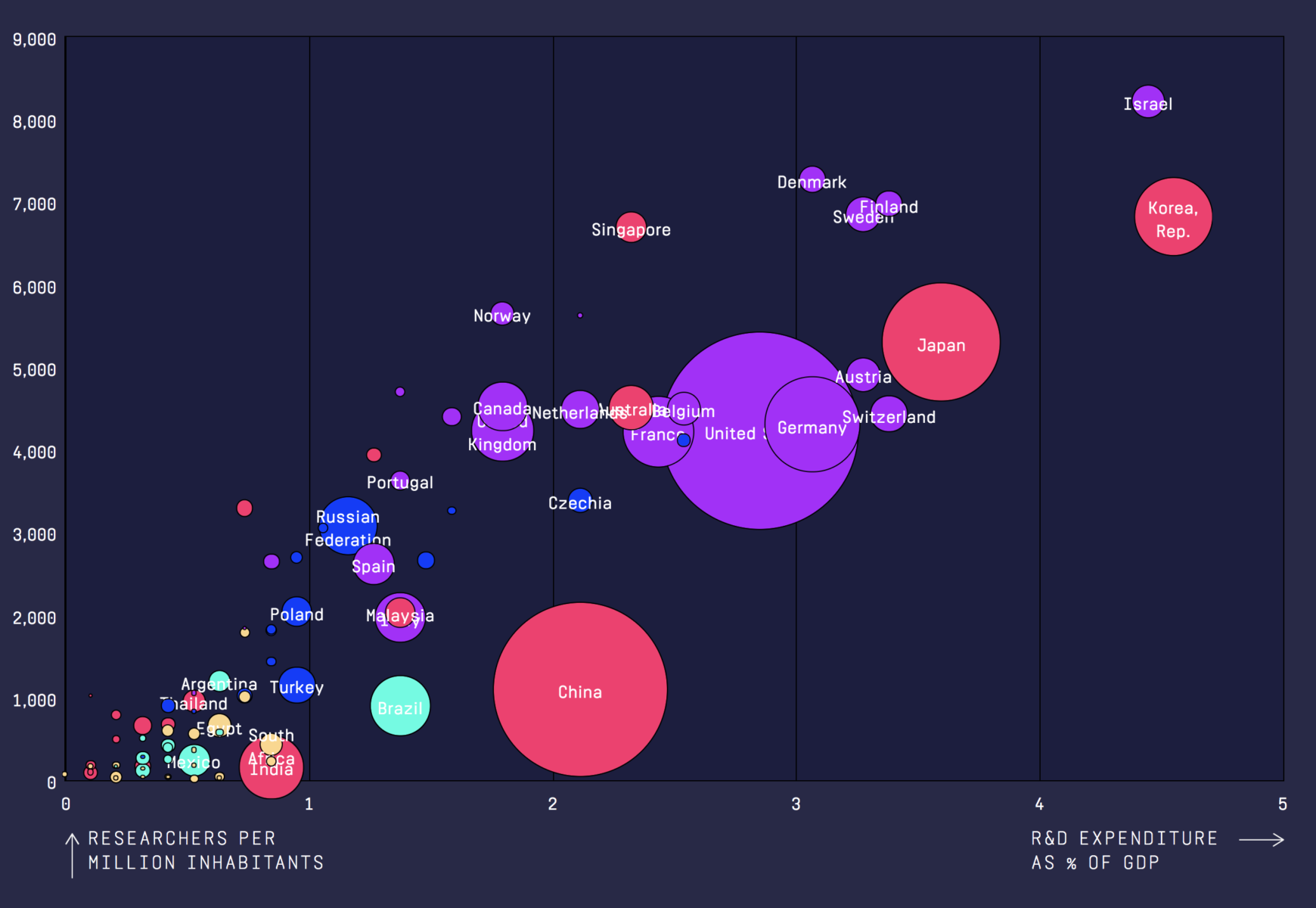 Source: UNESCO
Want to receive our daily reads in your inbox? Sign up here!