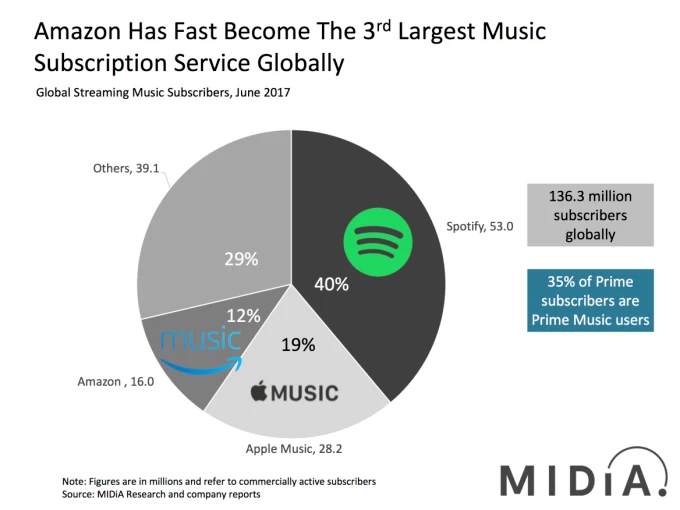 Source: TechCrunch
This is fascinating:
Amazon  Music, which has quietly grown to become the third largest music streaming service, allows users to view the lyrics as songs play, and ties that to its Alexa voice platform. Amazon Music users with an Alexa device can also search for songs by lyrics just by saying "play the song that goes…".

The company has been offering this capability for close to two years. While it had originally been one of Alexa's hidden gems, today asking Alexa to pull up a song by its lyrics is considered a standard feature.