The weekend is here! Pour yourself a mug of Danish Blend coffee, grab a seat in the beach house, and get ready for our longer form weekend reads:
• New Details About Wilbur Ross' Business Point To Pattern Of Grifting (Forbes)
• Ten Years After the Crash, We Are Still Living in the World It Brutally Remade. (New York Magazine)
• What Trauma Docs Know (Chicago Magazine)
(Medium)
• James O'Shaughnessy Interview: How he rewrote the rules on stock market investing (Stockopedia)
• Inside the Very Big, Very Controversial Business of Dog Cloning (Vanity Fair)
• Visions of Bitcoin: How major Bitcoin narratives changed over time
• The Cognitive Biases Tricking Your Brain (The Atlantic) see also Denialism: what drives people to reject the truth (The Guardian)
• How Broad, and How Happy, Is the Trump Coalition? (The Upshot)
• The Spy Who Drove Me (GQ)
• This NASA spacecraft is about to probe one of Earth's scariest threats — the sun (Washington Post)
Be sure to check out our Masters in Business interview this weekend with Lee Cooperman, CEO/Chairman of Omega Advisors, a New York-based hedge fund managing $3.5 billion dollars, which is being converted into a family office. Cooperman, 75, is an active philanthropist, a member of The Giving Pledge, and has committed to giving his wealth away in his lifetime.
World Reaches 1,000GW of Wind and Solar, Keeps Going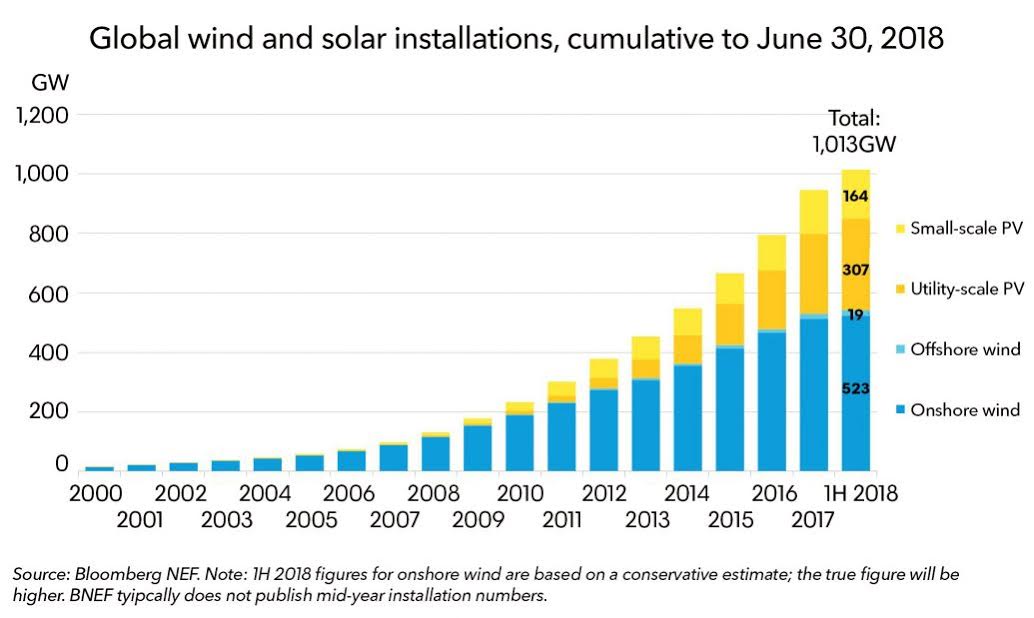 Source: BloombergNEF
Want to receive our daily reads in your inbox? Sign up here!