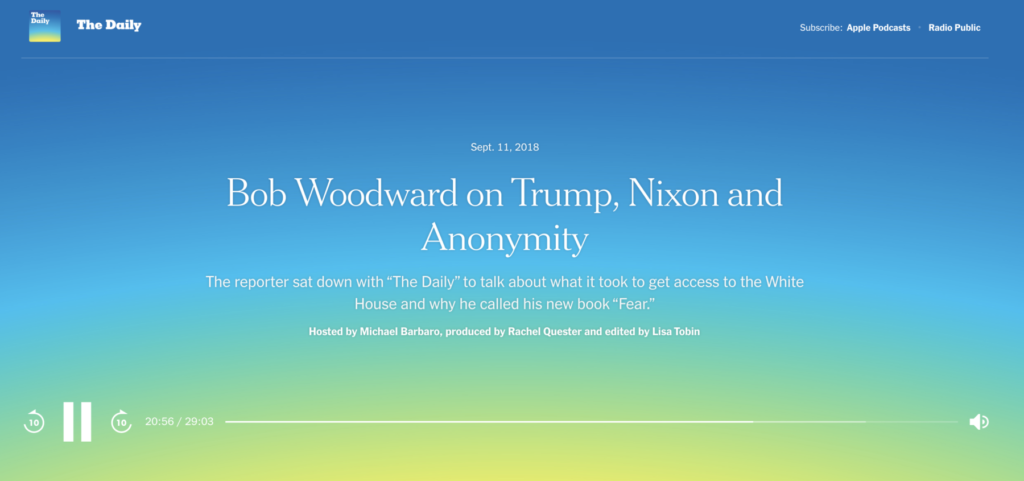 Via the NYT, we have this long form conversation with Bob Woodward.
This is one of those conversations that are both compelling and are likely to be historically important.
His reporting on the Nixon administration pioneered an approach to journalism that drew from anonymous sources and has been widely used since. He has deployed that form of reporting in his new book to tell the story of the Trump administration. Guests: Mr. Woodward, author of "Fear: Trump in the White House," speaks with Michael S. Schmidt, a Washington correspondent for The New York Times.