My morning train plane reads:
• Upside Earnings Surprises Have a Downside (Wall Street Journal) see also The Market's Been Falling. I'm Putting My Money in Stocks Anyway. (New York Times)
• How Companies Get You to Pay More for the Same Product (Bloomberg Businessweek)
• Yards After Contact is the game right now. (ReformedBroker)
• Targeted Advertising Is Ruining the Internet and Breaking the World (Motherboard)
• Capital of the Cyber-Century: New York's Amazon win was the result of decades of effort to become a technology leader. (City Journal)
• The Never-Ending Now: The structure of our social media feeds is the last 24 hours (David Perell)
• Are Killer Robots the Future of War? Parsing the Facts on Autonomous Weapons (New York Times)
• Beto O'Rourke blows up the 2020 Democratic primary (Politico)
• Bill Gates: If you want to understand Silicon Valley, watch Silicon Valley (Gates Notes)
• The Correct Time to Eat Thanksgiving Dinner (The Atlantic)
Be sure to check out our Masters in Business interview this weekend with Ralph Scamardella, chef and partner at Tao Group, which operates some of the largest and most profitable restaurants in the country.
Obama-Trump voters turn back to Democrats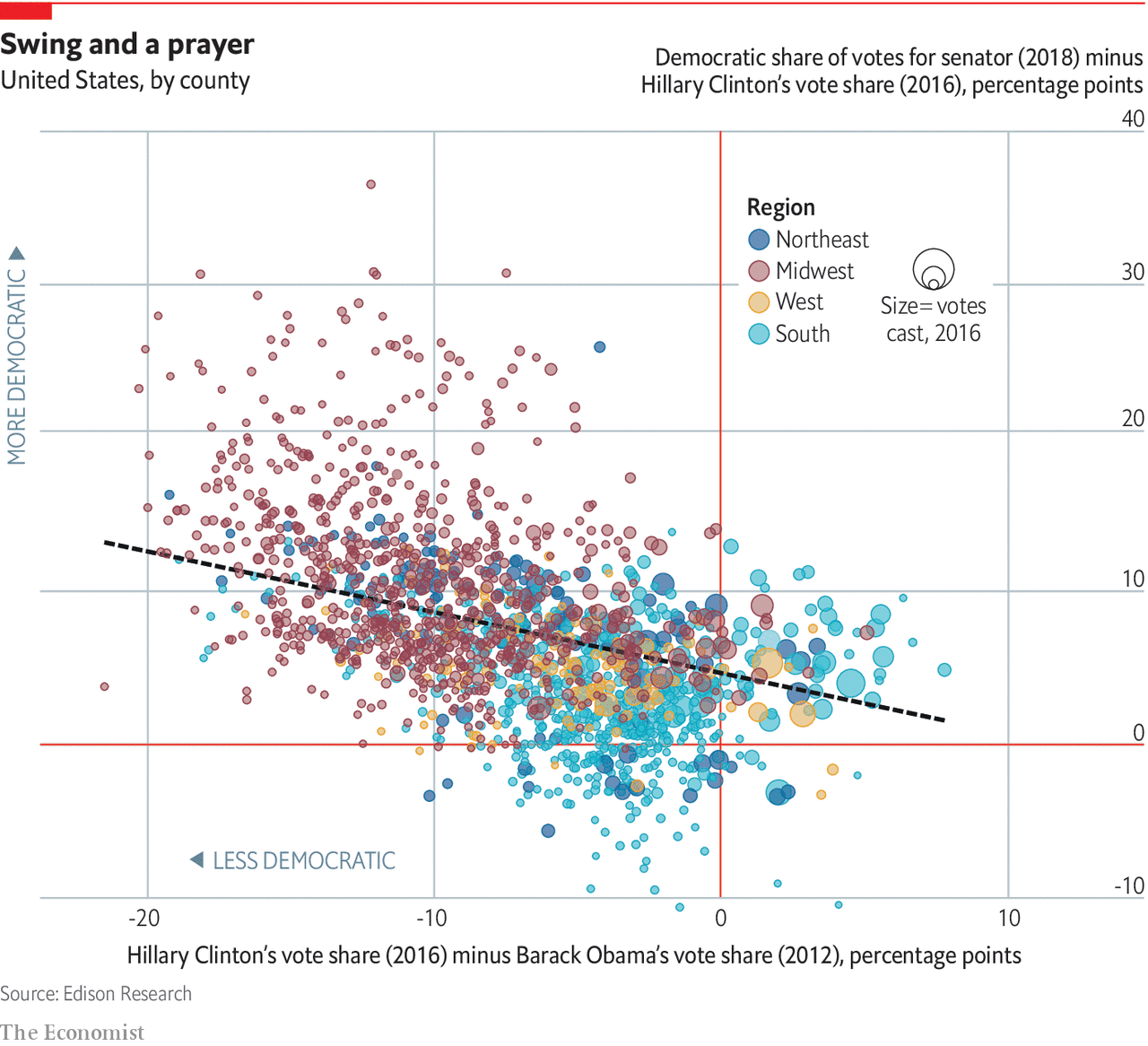 Source: The Economist
Want to receive our daily reads in your inbox? Sign up here!