My easy like Sunday morning reads:
• Good dogs (Reuters)
• Shazam! From the Boss to the King to How John & Paul & George & Ringo Desegregated the Gator Bowl in 1964, and Now the Esher Demos! (Jeff Matthews Is Not Making This Up)
• Divided Decade: How the financial crisis changed housing (Marketplace)
• The Shrinking Middle Class (Fortune) see also Get Used to It, America: We're No Longer No. 1 (Bloomberg Opinion)
• The Wooing of Jared Kushner: How the Saudis Got a Friend in the White House (New York Times)
• "No bio-wife will ever be that loyal": the Reddit sex robot forums radicalising men (New Statesman)
• Inside The Country Where You Can Buy A Black Man For $400 (Buzzfeed)
• Mueller to Save Trump for Later as Prosecutor Readies Next Steps (Bloomberg) see also The Guy Who Taught Trump to Tweet Owes Us All a Goddamn Apology (GQ)
• How the Movies Invented Christmas (Wall Street Journal)
• The Best Viral Video Of 2018, According To Jimmy Kimmel (Digg)
Be sure to check out our Masters in Business interview this weekend with David Hall, a partner at Revolution's Rise of the Rest Seed Fund, where he is responsible for investment sourcing, execution and oversight for Revolution portfolio companies.
Coastline County Population Continues to Grow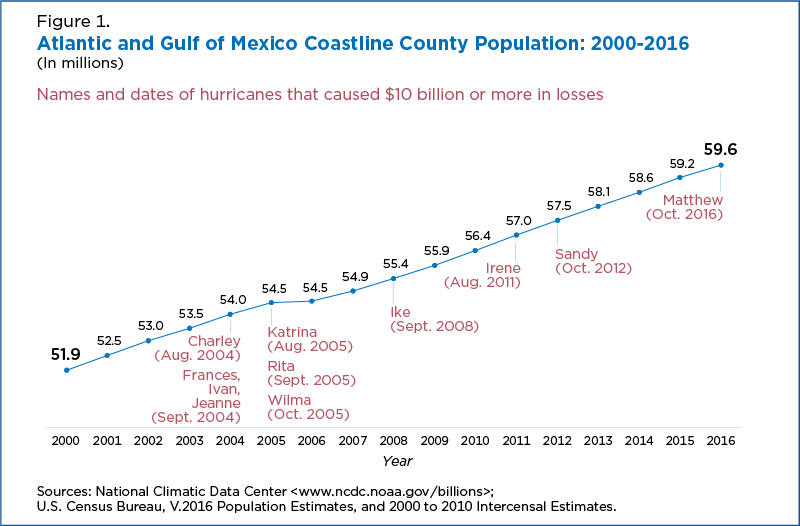 Source: United States Census Bureau
Want to receive our daily reads in your inbox? Sign up here!