My easy like Sunday morning reads:
• The Five 'Universal Laws of Success' (Bloomberg Businessweek) see also 4 things you need to know about soft skills (MIT Sloan)
• Kind or Hostile (Of Dollars And Data)
• One Year Later, Benefits From Corporate Tax Cut Seem Muted (Wall Street Journal)
• Surprise DNA Results Are Turning Customer-Service Reps Into Therapists (Bloomberg)
• Wonder how the Trump administration would handle a financial crisis? Well, now we know. (Washington Post)
• The $2 Million Urinal: Why Hard Work Doesn't Cut It (Behavioral Scientist)
• Powerless: What it looks and sounds like when a gas driller overruns your land (ProPublica)
• As a grocery chain is dismantled, investors recover their money. Worker pensions are short millions. (Washington Post)
• Psychological analysis reveals 14 key traits that explain the president's die-hard supporters (Raw Story)
• The Gun Violence Map: Five Years of American Shootings (The Trace)
• The Best Weed Strains for Mind-Blowing Sex (Vice)
Be sure to check out our Masters in Business interview this weekend with Francis J. Greenburger, founder of Time Equities. He is best known as the real estate developer who popularized coops in NYC, but he is also a literary agent, and philanthropist. He is the author of Risk Game: Self Portrait of an Entrepreneur.
Wells Fargo to Pay States About $575 Million to Settle Customer Harm Claims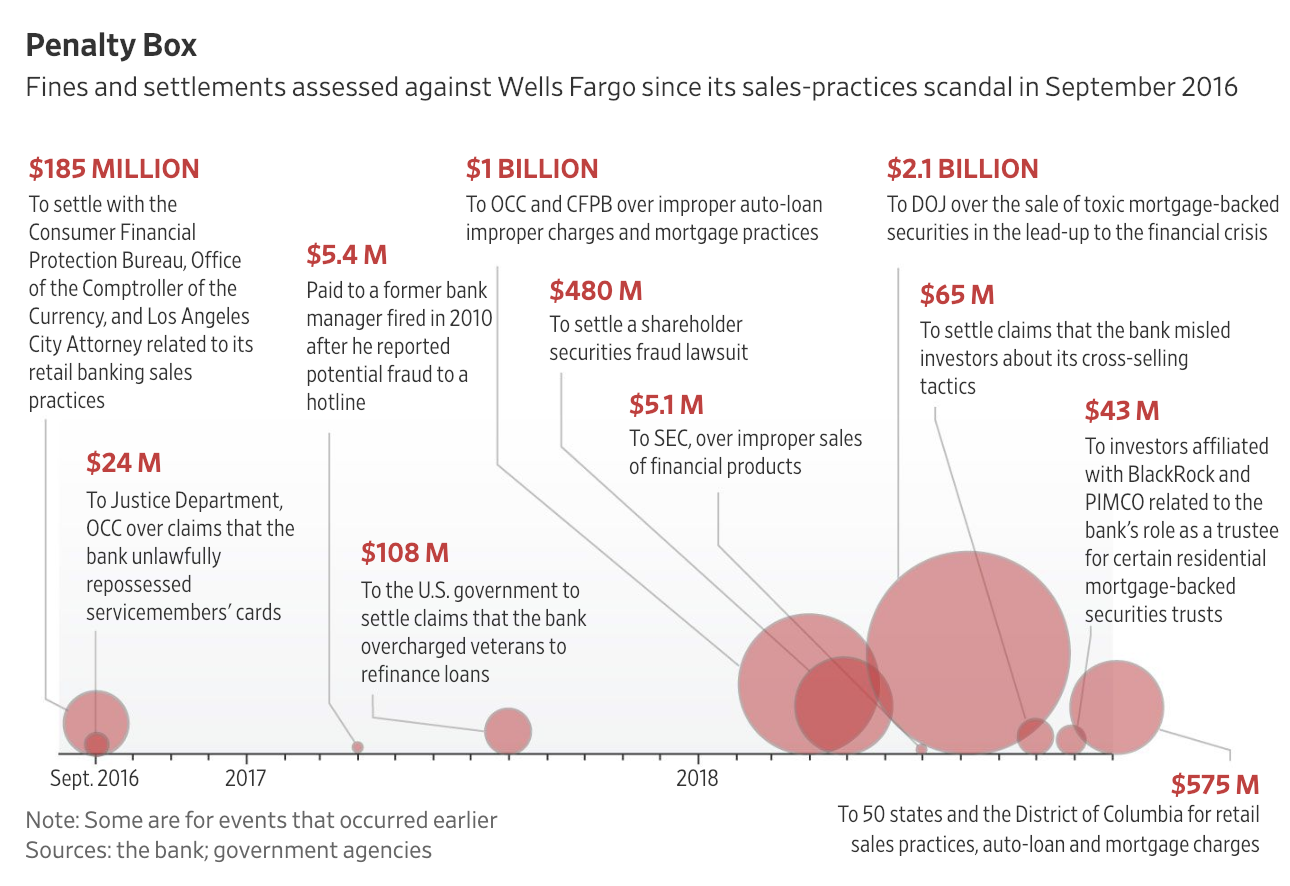 Source: Wall Street Journal
Want to receive our daily reads in your inbox? Sign up here!