What a spectacular combination of burgundy exterior and beautiful (but impractical) white interior.
The front-engined V12-powered four seater grand tourer, produced by Ferrari from 1992 to 2003. This beauty has a six-speed manual gated shifter; (1996 on there was a GTA variant with automatic). The 456 name derives from the cylinder displacement: each of the 12 gas burners displaces exactly 456 cubic centimeters. (The 488 was the last F-car to use this naming nomenclature).
Hard to argue with the push generated by the 5.5 L, 4 valves per cylinder V12 engine. It made 436 hp, more than enough to move this 3900 pound beast pretty quickly. In 1994, the 456 accelerated from 0-100 km/h (62 mph) in 5.2 seconds, with a 13.4 second quarter-mile time. The top speed of 188 mph, made this the world's fastest production four-seater grand tourer.
Today, She can be yours for less than a $100k . . .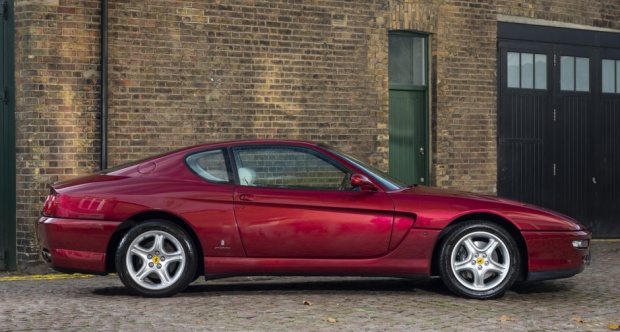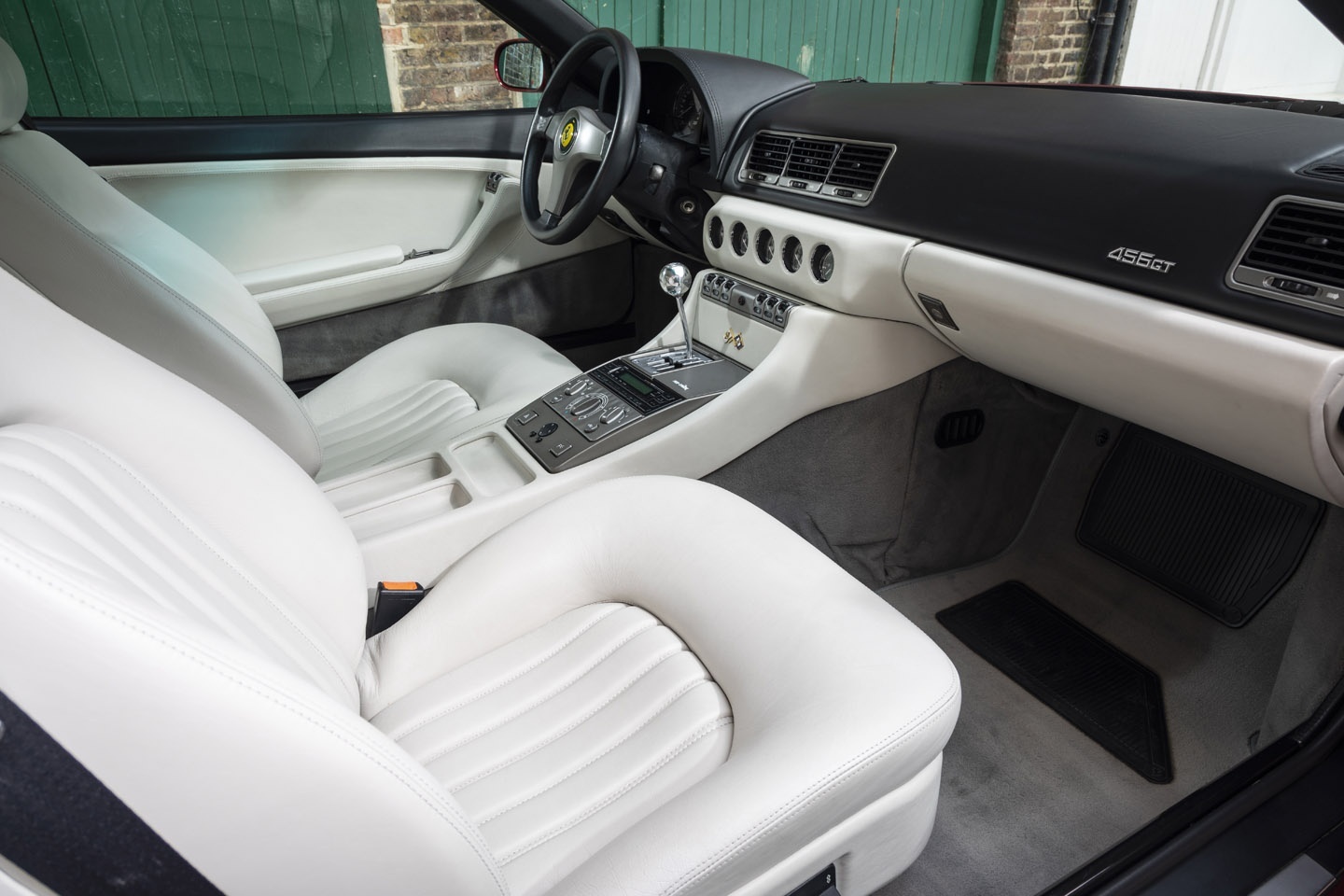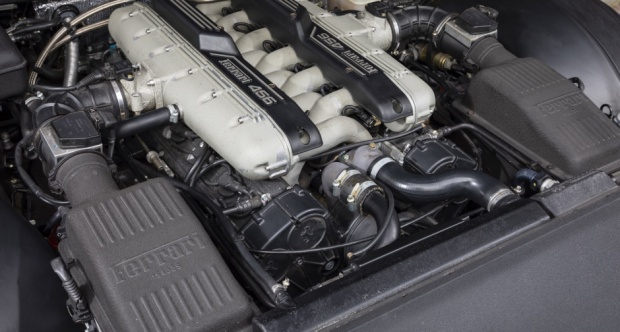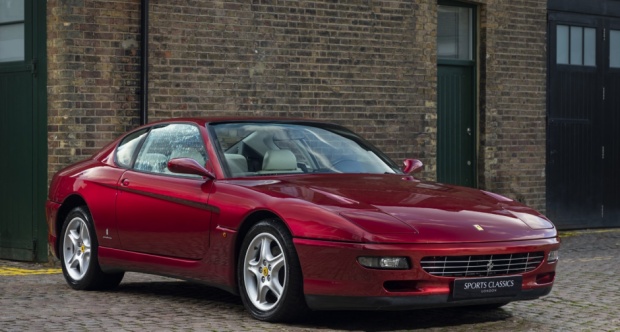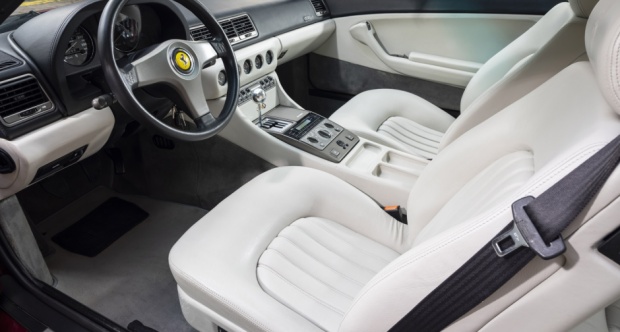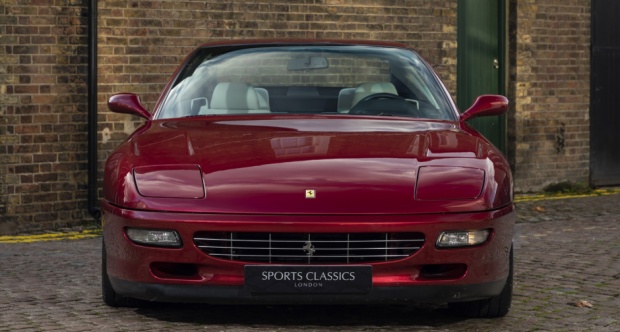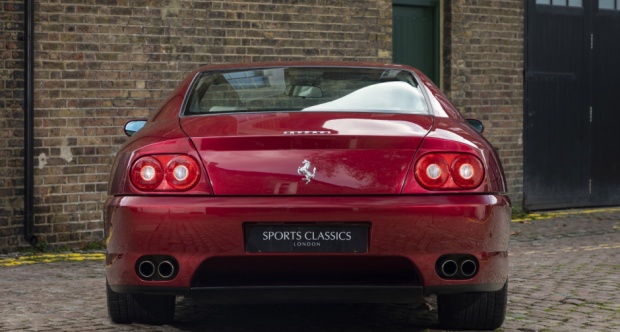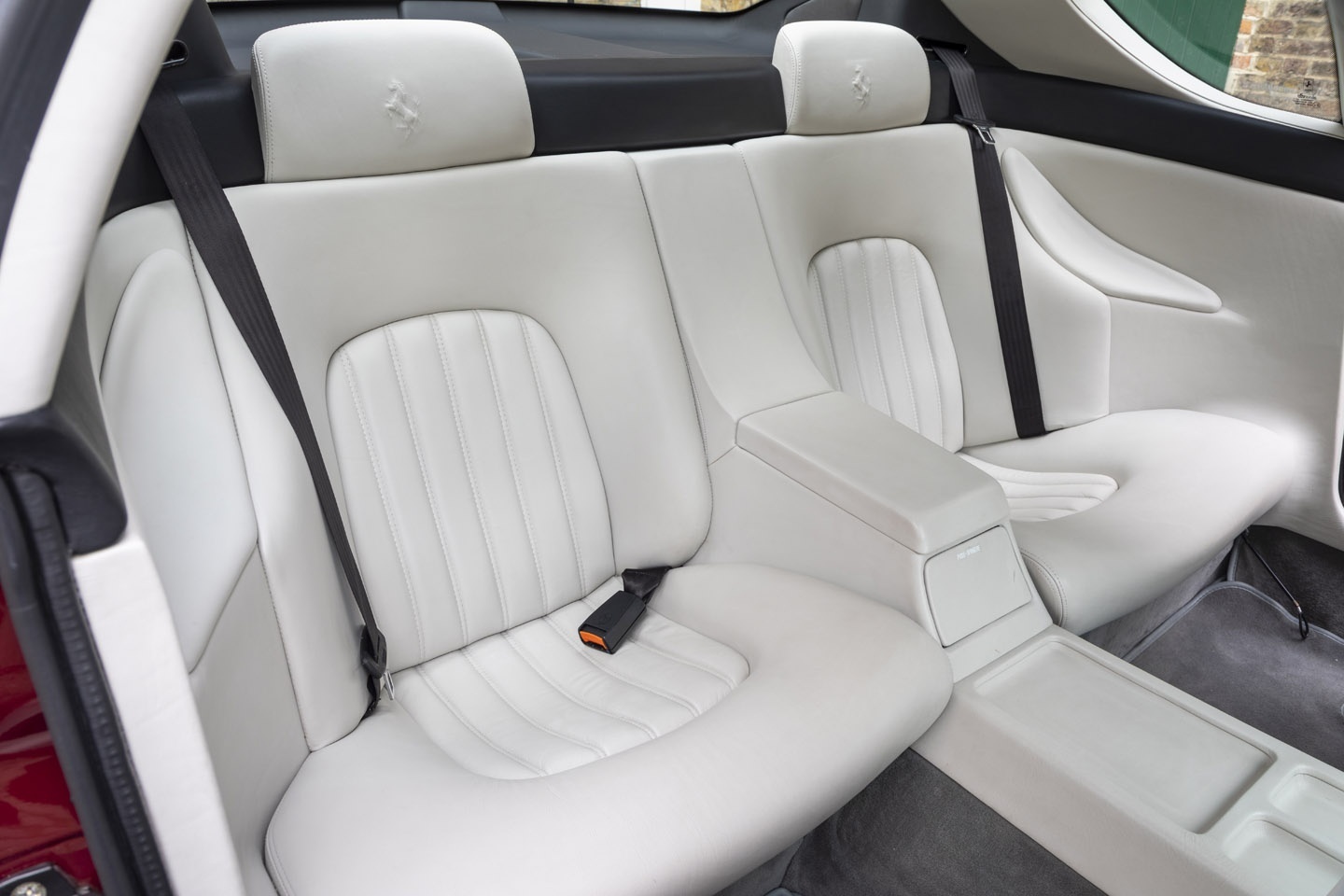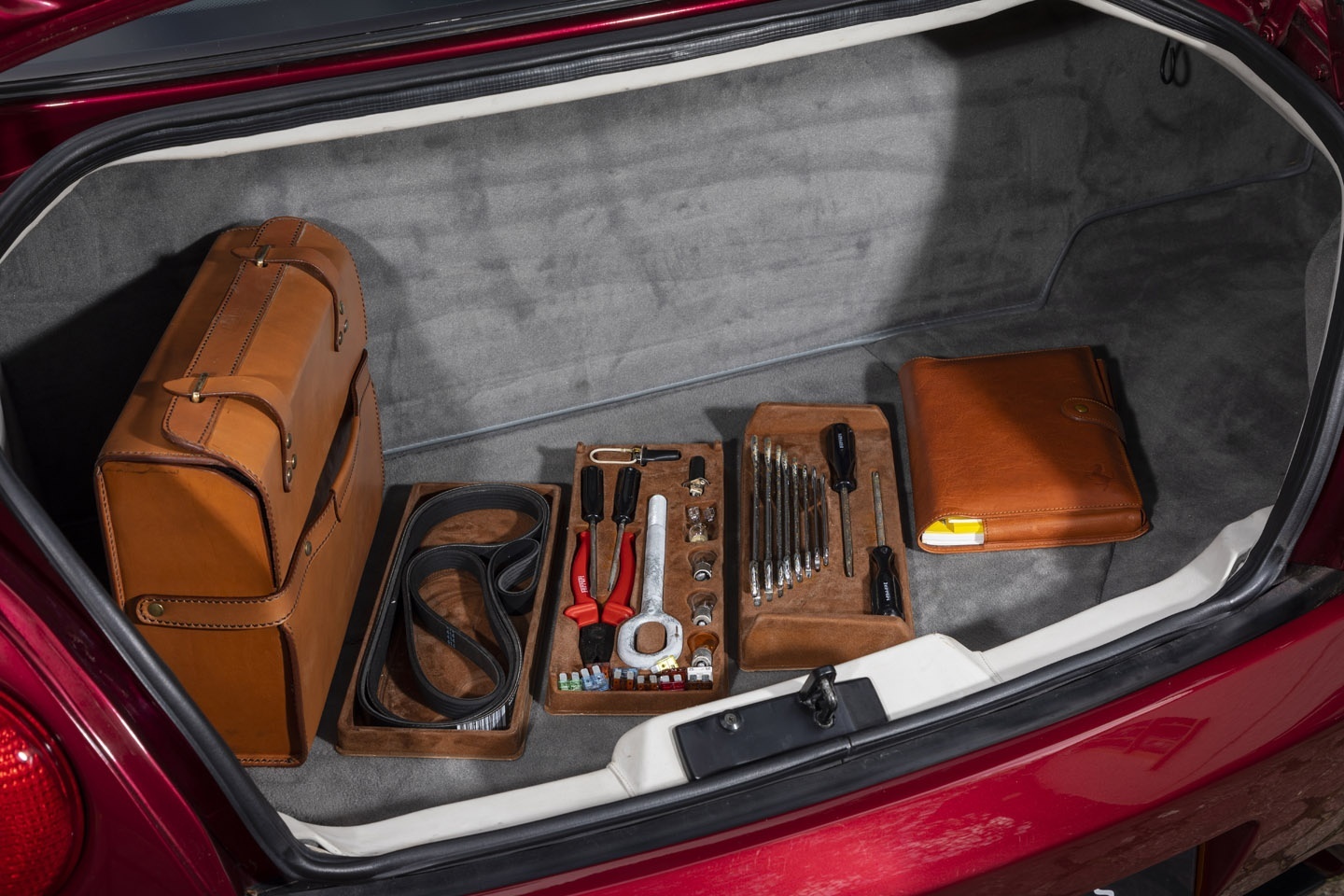 Source: Classic Driver