The weekend is here! Pour yourself a mug of French Press coffee, grab a seat on the beach, and get ready for our longer form weekend reads:
• The Making of the Fox News White House (New Yorker)
• Reimagining Capitalism: How The Greatest System Ever Conceived (And Its Billionaires) Need To Change. (Forbes)
• Huawei: The story of a controversial company. (BBC)
• Share Buybacks May Be Bad — Just Not for the Reasons You Think (Institutional Investor)
• The Investing Meta-Game (Yamane)
• Here are the data brokers quietly buying and selling your personal information (Fast Company)
• Status as a Service (StaaS) (Remains of the Day)
• The Trauma Floor: The secret lives of Facebook moderators in America (The Verge) see also Inside Facebook's War on Hate Speech (Vanity Fair)
• How a black man says he 'outsmarted' a neo-Nazi group and became their new leader (Washington Post)
• Naked Brands: The Future of Basketball (David Perell)
Be sure to check out our Masters in Business interview this weekend with John Chisholm, Co-Chief Executive Officer and co-Chief Investment Officer of Acadian Asset Management, a quantitative global equity manager managing $86 billion dollars.
Here's Where to Find the World's Super Rich, From Paris to Tokyo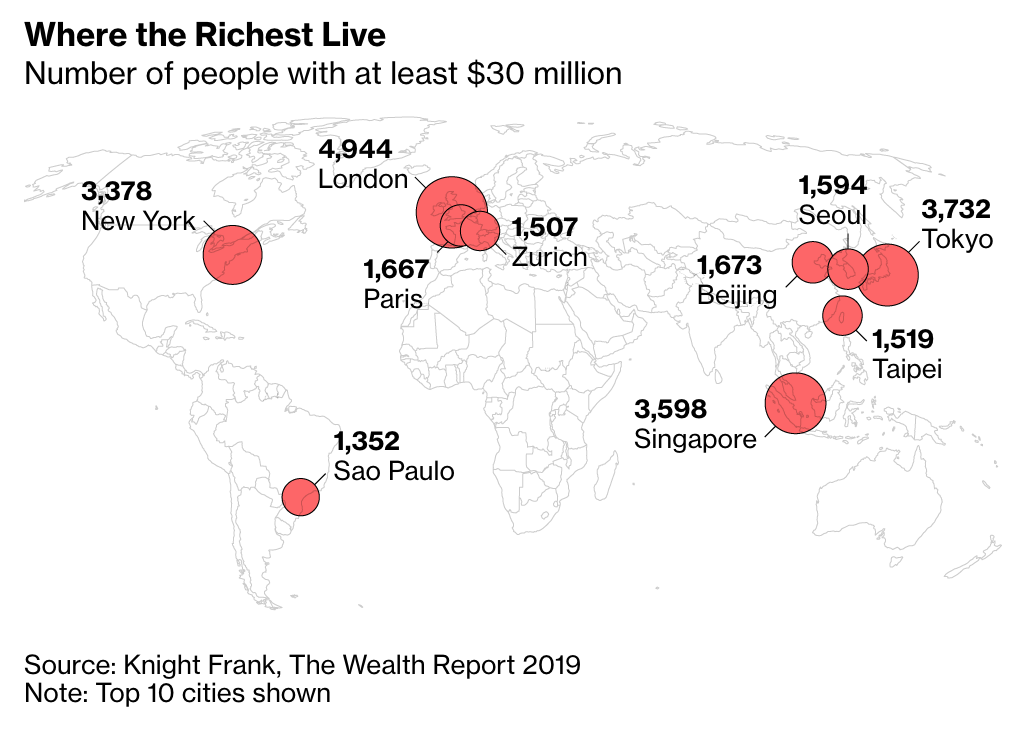 Source: Bloomberg
Want to receive our daily reads in your inbox? Sign up here!