My easy like Sunday morning reads:
• All in the Family Debt: How Neoliberals and Conservatives Came Together to Undo the Welfare State (Boston Review)
• 47,000 U.S Bridges in Poor Condition & Pace of Repair Slows to Crawl (American Road & Transportation Builders Association)
• The United Kingdom Has Gone Mad (New York Times)
• Where Rudy Giuliani's Money Comes From (Bloomberg Businessweek)
• Pork industry soon will have more power over meat inspections (Washington Post) see also After hundreds of crashes, this Britax jogging stroller faced recall. Then Trump appointees stepped in. (Washington Post)
• Estate planning: 6 steps to ensure your family is financially ready for when you die (USA Today)
• Patagonia Is Refusing To Sell Its Iconic Power Vests To Some Financial Firms (Buzzfeed)
• How A.S.M.R. Became a Sensation: The brain-tingling feeling was a hard-to-describe psychological oddity. Until, suddenly, it was a YouTube phenomenon (New York Times)
• Robert A. Caro on the Means and Ends of Power (New York Times)
• Rivers may have flowed on Mars for longer than anyone realized (National Geographic)
Be sure to check out our Masters in Business interview this weekend with acclaimed author Michael Lewis, whose best-selling books include Flash Boys, The Big Short, and Moneyball, and a dozen others. His latest project is "Against the Rules," a new podcast (co-produced by Malcolm Gladwell) about decline of referees in society.
ETFs: Past, present & future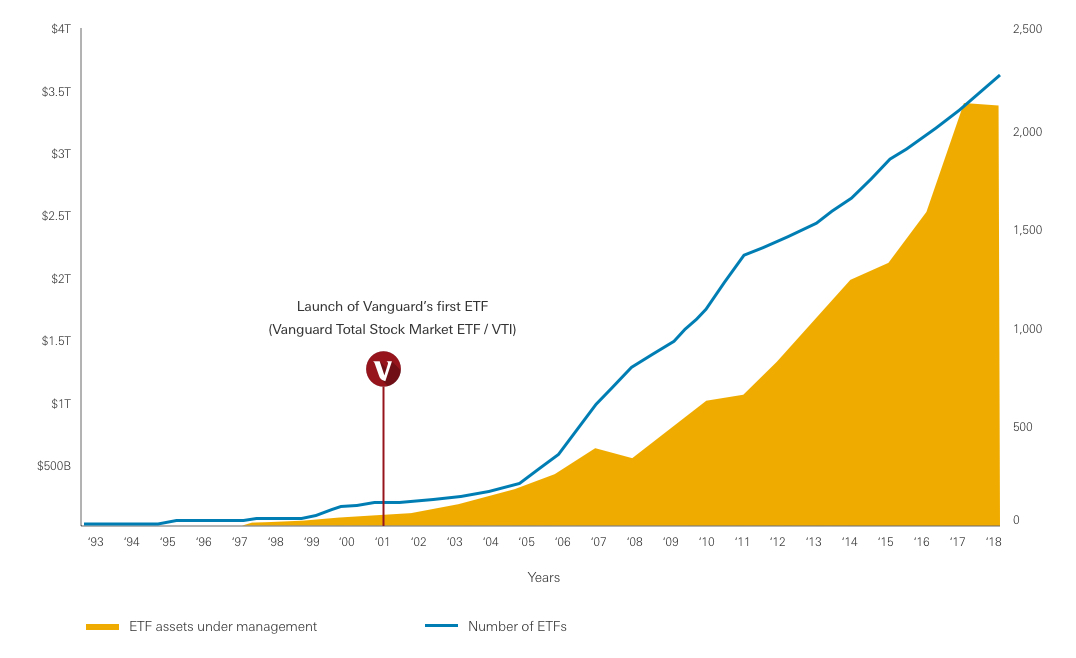 Source: Vanguard
Want to receive our daily reads in your inbox? Sign up here!