My easy like Sunday morning reads:
• Beside the Golden Door: The new Statue of Liberty Museum is a quiet paean to America's embrace of immigrants—but what is there to celebrate?  (Slate)
• Top 100 Economics Blogs of 2019 (Intelligent Economist) see also 75 Top Economics Influencers (Focus Economics)
• 1st Space ETF Lifts Off (ETF.com)
• Facebook has struggled to hire talent since the Cambridge Analytica scandal, according to recruiters who worked there. (CNBC)
• As Suicides Rise, Insurers Find Ways to Deny Mental Health Coverage (Bloomberg Businessweek)
• How Twitter Became My Sacred Space (Wired) see also Behind Twitter's Plan To Get People To Stop Yelling At One Another (Buzzfeed)
• The Secret Sex Lives of Nuns: The question of sex in the sanctuary is not always one of victimization for women. What is certain is that it is complicated. (Daily Beast)
• The Anatomy of Empathy: Joel Salinas can literally feel his patients' pain. His rare condition might help us understand the roots of empathy (Vice)
• Alyssa Milano's improbable journey from child star to A-list activist (Washington Post)
• As Planet Discoveries Pile Up, a Gap Appears in the Pattern (Quanta Magazine)
Be sure to check out our Masters in Business interview this weekend with veteran TV producer and writer Dave Goetsch, best known for his work as executive producer on the Emmy-nominated sitcom "The Big Bang Theory." After 12 seasons, the show had its series finale this week.
Who Holds U.S. Treasury Bonds?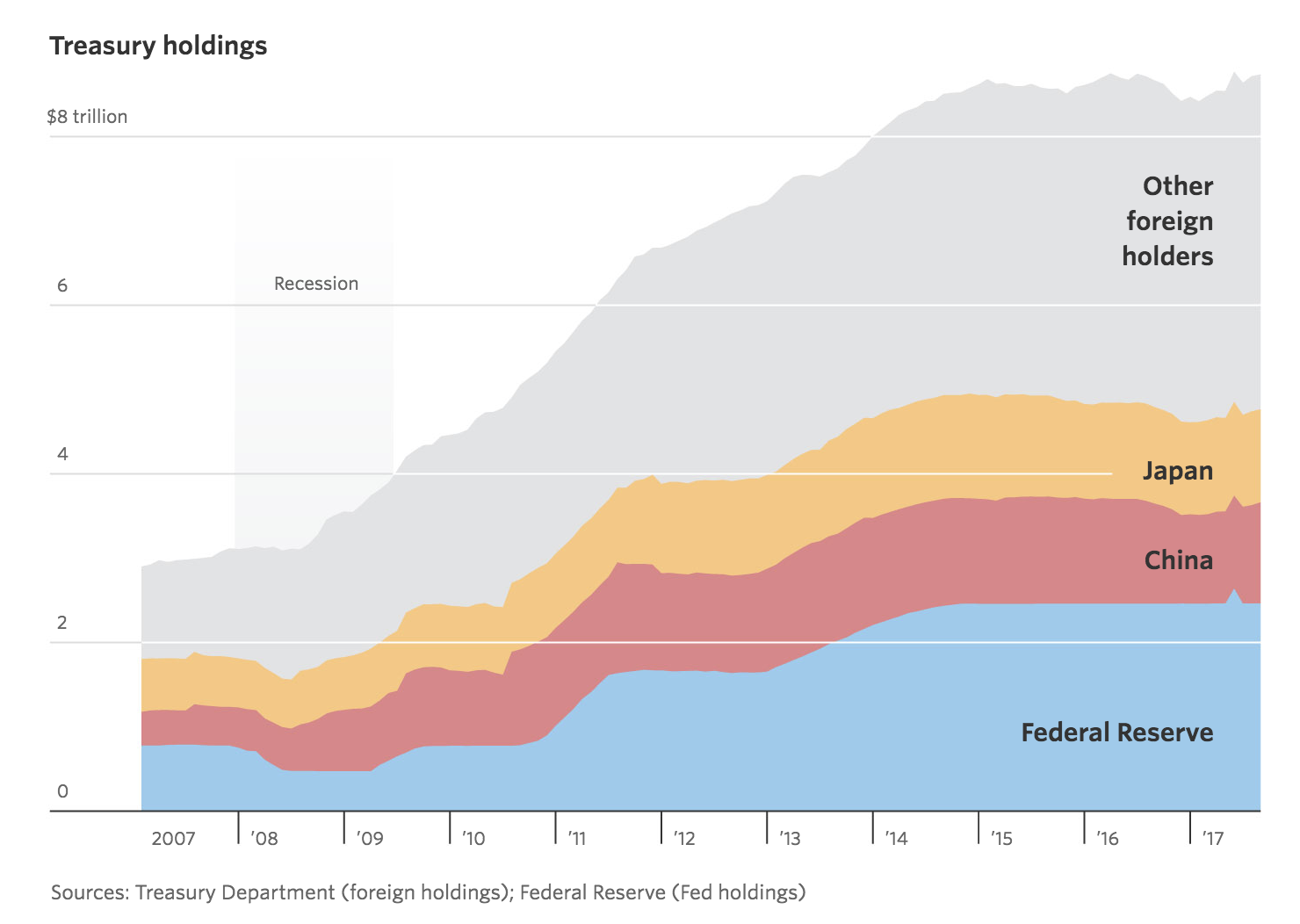 Source: Wall Street Journal
Want to receive our daily reads in your inbox? Sign up here!