Programming Note: Starting next week, Ritholtz's Reads will have a new home. To receive early morning train reads every day in your inbox, please sign up here.
~~~
The weekend is here! Pour yourself a mug of Danish Blend coffee, grab a seat by the pool, and get ready for our longer form weekend reads:
• Kanye's Second Coming: Inside The Billion-Dollar Yeezy Empire (Forbes)
• Goldman Sachs: 150-Year Old Startup (Krueger & Catalano)
• The Story McKinsey Didn't Want Written (Institutional Investor)
• Netflix Won't Be Felled by Recession, Bond Markets, Debt or Cash Losses (Netflix Misunderstandings, Pt. 8) (Redef) see also The Great Race to Rule Streaming TV (New York Times Magazine)
• New Coke didn't fail. It was murdered. (Mother Jones)
• Revealed: This Is Palantir's Top-Secret User Manual for Cops (Vice)
• The California coast is disappearing under the rising sea. Our choices are grim (Los Angeles Times)
• How Social Media is Changing Music (Attack Magazine) see also Spotify Gives Up on Distribution, No Big Surprise (Penny Fractions)
• Mexican Opium Prices Plummet, Driving Poppy Farmers to Migrate: The drop in prices is leading poppy farmers to seek work in the United States and other places. (New York Times)
• They turn to Facebook and YouTube to find a cure for cancer — and get sucked into a world of bogus medicine (Washington Post)
Be sure to check out our Masters in Business interview this weekend with Scott Kupor, managing partner at Andreessen Horowitz, and author of the new book, Secrets of Sand Hill Road: Venture Capital and How to Get It.
Spotify Take Aim at Radio, Again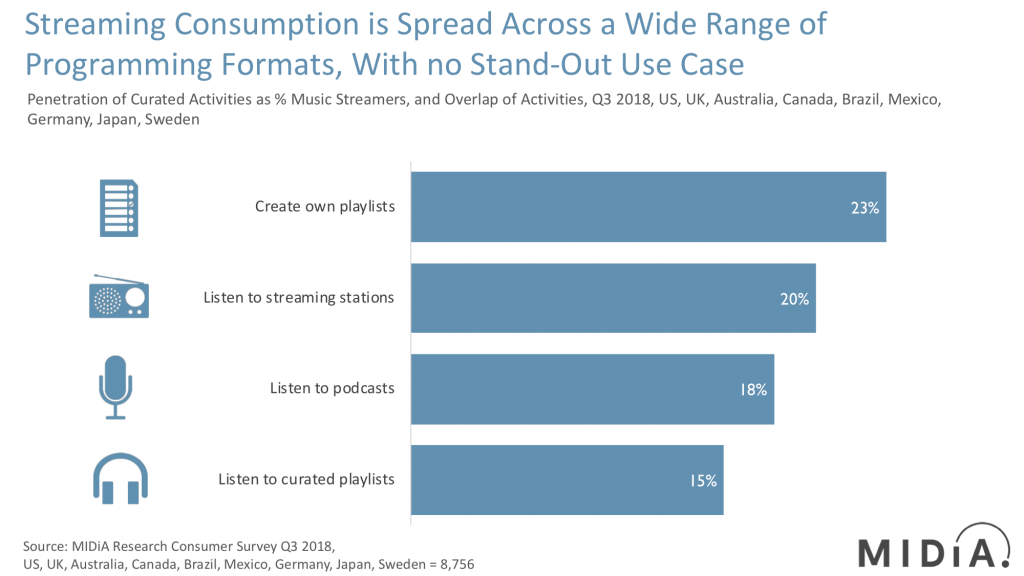 Source: Midia
Sign up for our full early morning reads email here.