My end of week morning train reads:
• How Economists' Faith in Markets Broke America (The Atlantic)
• Bitcoin and Gold Are Monuments To Irrationality (Bloomberg)
• Whither Vanguard? (HumbleDollar)
• LBOs Make (More) Companies Go Bankrupt, Research Shows (Institutional Investor)
• Zombie debt: How collectors trick consumers into reviving dead debts. (Washington Post)
• America's Pension Funds Fell Short in 2019 (Wall Street Journal) but see U.S. Pension Funds Can't Resist Returns From Chinese Startups (Bloomberg)
•  Our Cars Are Trying to Keep Us Safe. Here's How. (New York Times)
• Critical U.S. Election Systems Have Been Left Exposed Online Despite Official Denials (Vice)
• Climate Could Be an Electoral Time Bomb, Republican Strategists Fear (New York Times)
• The Bauhaus at 100: science by design. (Nature)
Be sure to check out our Masters in Business interview this weekend with Danny Blanchflower, economics professor at Dartmouth, former member of Bank of England monetary policy committee, and author of Not Working: Where Have All the Good Jobs Gone?.
Homeowners Rush to Refinance, Thanks to Falling Yields.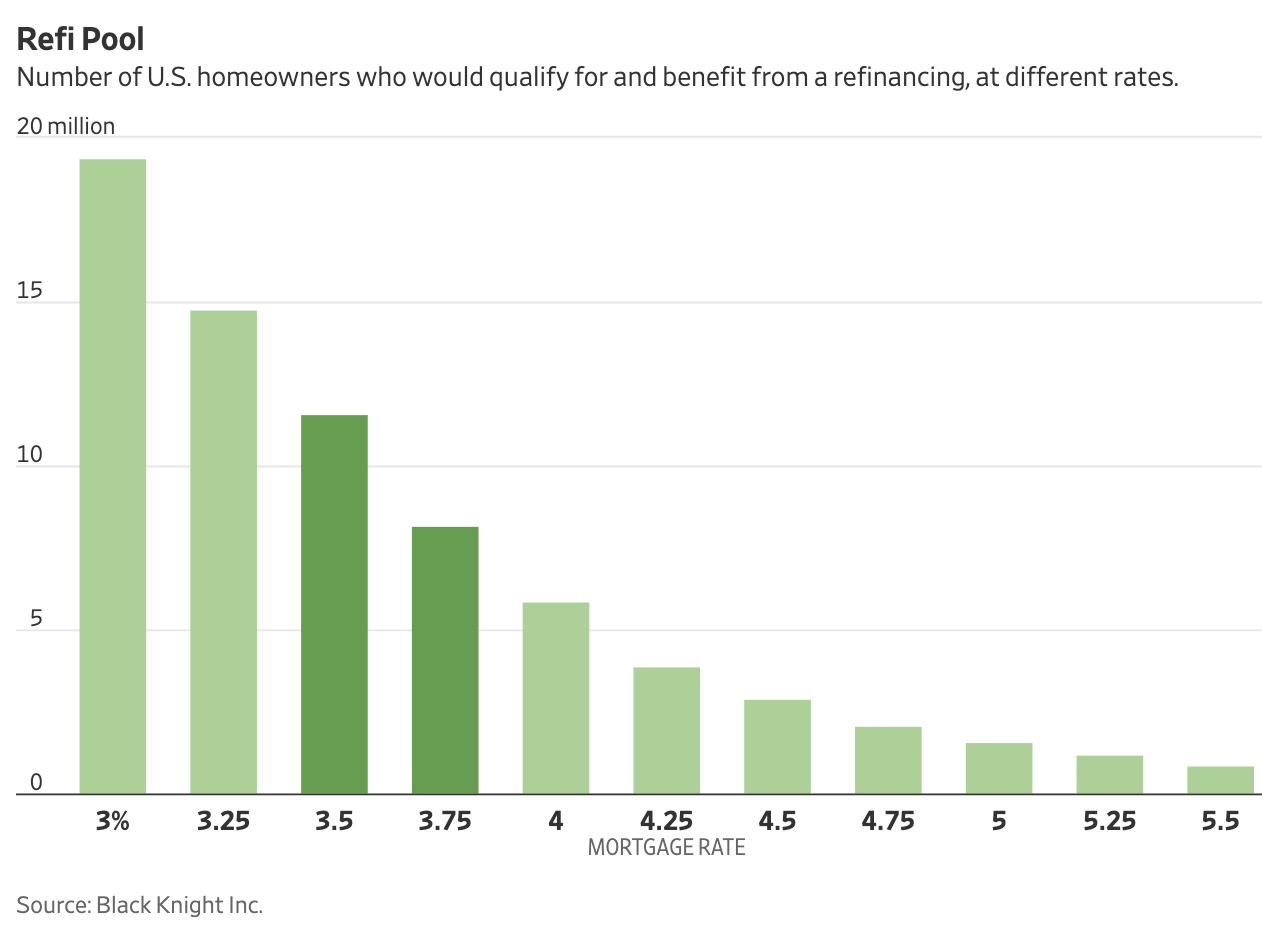 Source: WSJ
Sign up for our reads-only mailing list here.